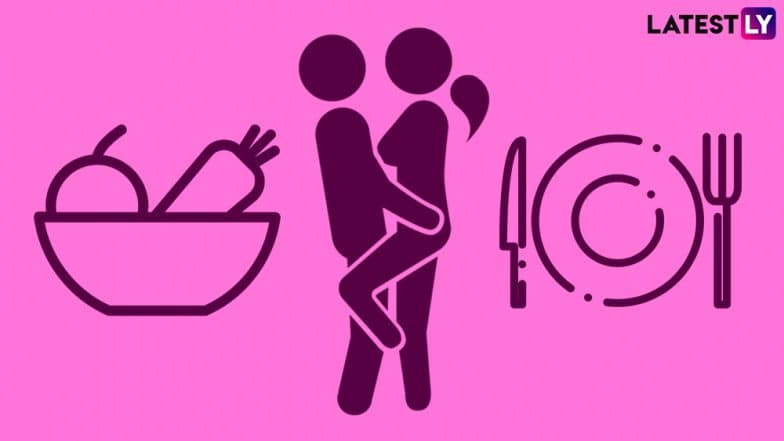 Ready to give intermittent fasting a try? Good for you that you are finally on your weight loss path but before you give a shot to this restrictive diet where you need to cycle between fasting and non-fasting during a defined period, you must first be aware of its not-so-awesome side effect. Intermittent fasting can hit your sex life. So if you are never in the mood for a romp session, here's how your diet could be responsible.
Lower Energy Levels
There are two versions of the intermittent fasting diet. One is when you follow the 16/8 method which involves eating during the eight-hour window and fasting for 16 hours. You may not have to worry much if you simply limit the time during the day, but if you go without eating for one or two days, it is possible that you experience some dip in your energy levels and hence your sex drive. And it makes a lot of sense. If you are fasting you will not be left with too much energy for any physical activity. Yoga for Sex: Learn How to Improve Your Libido With Asanas. 
Poor Performance
Besides, how you perform in bed can depend a lot on what you eat. So if you are not eating a balanced diet, you can again experience a plunge in your sex drive. You need to ensure that your diet is rich in protein, vitamins and healthy fats during your non-fasting periods. That said, even if your diet packs a nutrition punch, your sex drive may diminish when you are calorie-deficit. Follow these 8 Scientific Tips To Beat Weight Gain Naturally.
Diminished Libido
According to a study published in the Journal Urology, intermittent fasting might be associated with a decrease in sexual desire, frequency of sexual intercourse and serum FSH level. Lower libido or none at all often is directly correlated to their carb intake. So if you go back to your normal carb intake, you will see that your sex life has gone back to its prime.
Hormonal Shifts and Reduced Sex Drive in Women
In women, intermittent fasting can lead to adrenal fatigue and hormonal shifts that delay or cease menstruation. Hence you will become more prone to binge causing. Plus, it also can decrease your ovary size, thus decreasing your sex drive. 11 Best Sex Drive Foods or Aphrodisiacs to Improve Your Libido. 
If you still want to give intermittent fasting an attempt, try meditating or other stress-lowering activities. If you have a regular fitness routine, schedule your workouts during eating periods. It is normal to feel groggy, especially as an intermittent fasting newbie. Your body is running on less energy than usual, and since fasting can boost stress levels, it can also disrupt your sleep patterns.