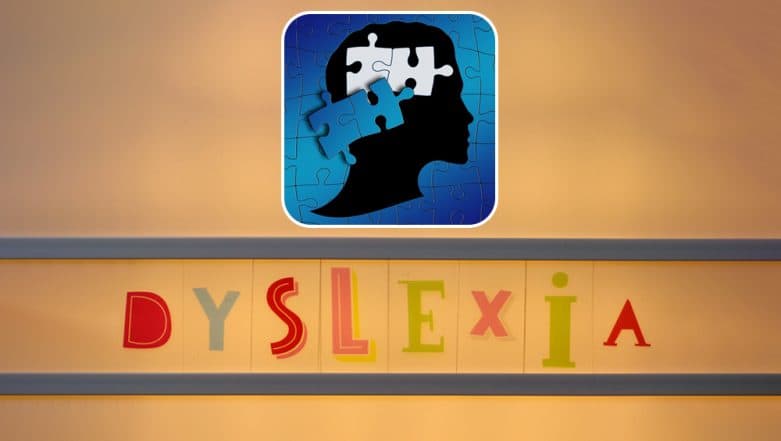 Prime Minister Narendra Modi is in a pickle after he cracked jokes on dyslexia while taking a jibe at Congress president Rahul Gandhi and his mother Sonia Gandhi. He was addressing a live interaction with thousands of students participating in a competition to find technology-driven solutions to tackle issues related to women and children. During a video interaction, a girl asked a question to Prime Minister Modi about the steps taken by his government to benefit dyslexic children. Before she could finish her question, the Prime Minister replied, "Will this program work for a 40-50-year-old child too? Then that will make the mothers of such children very happy." While the comments drew laughter from the audience, the Opposition took it as a veiled jibe at the Congress president. PM Narendra Modi Cracks Joke When Asked Question About Dyslexic People, Opposition Hits Out at Him; Watch Video.
What is Dyslexia?
Reading, writing and understanding certain words involves a lot of functions of the brain to work collectively and trouble in processing words may lead to a learning disorder called dyslexia. This learning disorder is a collective name given to any impediment in reading, spelling, writing and speaking. While dyslexia is often seen in adults, it can also be diagnosed in adults. Kids who have dyslexia are often equally smarter and hardworking than the others but have trouble connecting the letters they see to the sounds those letters make. They also face other symptoms such as such as slow reading, trouble spelling, or mixing up words.
What are the Symptoms of Dyslexia?
Symptoms of Dyslexia are not easy to spot and may complicate the diagnosis as well. If you have seen the Bollywood movie Taare Zamin Par, you will realise that dyslexia is often understood as the child's lack of intelligence, a misconception that can sometimes affect the mental health of the child.
Mainly because of a lack of awareness about the disease, many times kids suffer from low self-esteem as they grow up. However, on the flip side, some children also sometimes suffer from the mild form of dyslexia, which may often go undiagnosed. Symptoms may differ on the basis of the age of the child. However, here are some common symptoms of dyslexia:
The child struggles to read, spell, and follow instructions in the classroom, often leading to complaints from teachers.

Language processing may become a task for dyslexic kids.

Preschoolers may fetch bad results and lag behind their peers in language skills.

Inability to understand what they've read

Take longer to speak and write than other kids.

Get letters and words mixed up and also mispronounce familiar words, even simple one such as "and" and "dog."

They don't recognise rhyming patterns.
Often mistaken as a vision or hearing problem, the kids may have perfectly normal vision and be just as smart as their peers or even more. However, the earlier your child gets diagnosed, the sooner you can help the child get proper treatment.