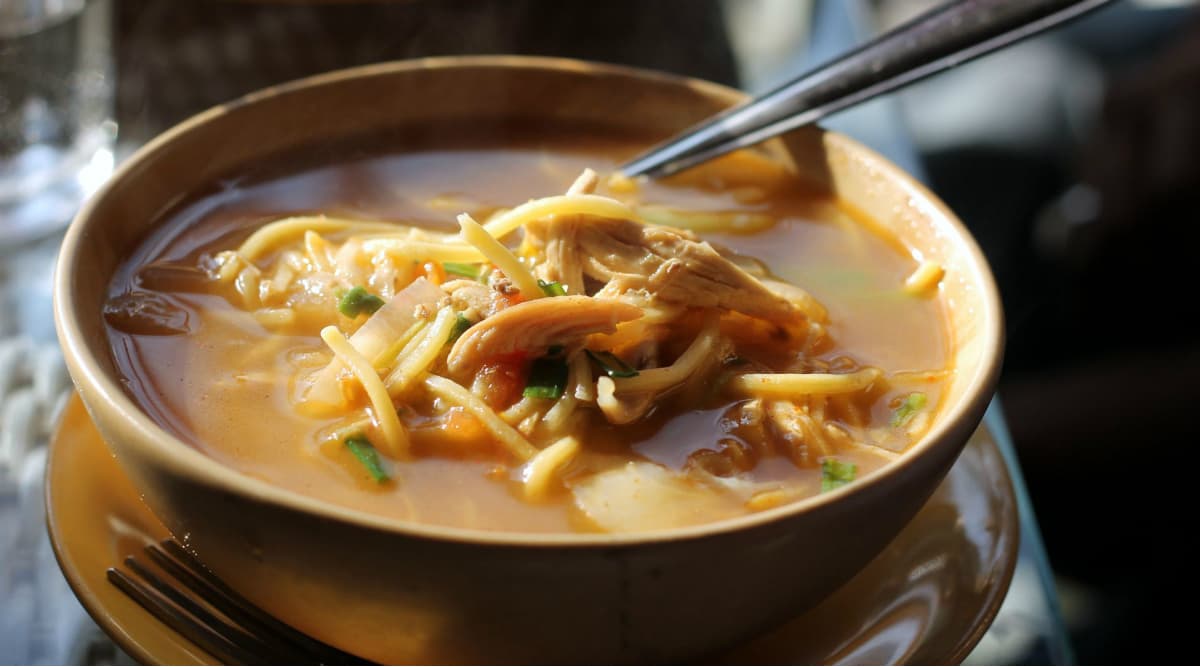 We search for numerous ways to keep the body warm in chilling winters. From wrapping in warm blankets to wearing extra sweaters to covering ears with funny monkey caps, the solutions' list to battle harsh winters goes on and on. However, the cosiness and warmth in winter can be truly achieved by consuming the right food. Yes, dishes that can keep the body warm from inside. One such food item is Thukpa soup, a winter delicacy from Tibet. Let's see the health benefits of Tibetan broth. Weight Loss Tip of the Week: Winter Soups, a Warm Way to Lose Weight and Burn Fat (Watch Video Recipe)
Thukpa was introduced in India by migrating Tibetans, this food is now popularly eaten all over the Indian sub-continent. While healthy foods are assumed to be not tasty, however, that's not the case with Thukpa soup. They can satisfy the taste bud and at the same time also fulfil all the nutritional requirement. The goodness of coriander, green chillies, pepper and other ingredients added in Thukpa soup can work wonders for your health in the winter season. Mutton Paya Soup Should Be Tried in Winter! Here's Why And How Eating Bone Broth Keeps You Healthy In The Cold.
Thukpa Soup Recipe 
Health Benefits of Thukpa Soup
1. Thukpa soup is a good source of protein and carbs as it contains chicken and various other healthy nutrients like mushroom, carrot and noodles.
2. The pepper and ginger helps to boost immunity in winter.
3. Also, the carrot added to the soup is a great source of antioxidants, which helps in fighting against free radicals in the body.
4. The green chilli used in Thukpa is good to boost the metabolic rate.
5. Thukpa might also enhance the bowel movement and improve digestion due to the addition of cabbage, which is rich in fibre.
Thukpa might be a good winter soup to be tried out to keep good health. However, it is necessary to follow an overall good diet to keep weight under control and keep the body immune system strong. Just like other food items Thukpa also comes along with some calories, it is recommended to have it in moderation and not in excess.