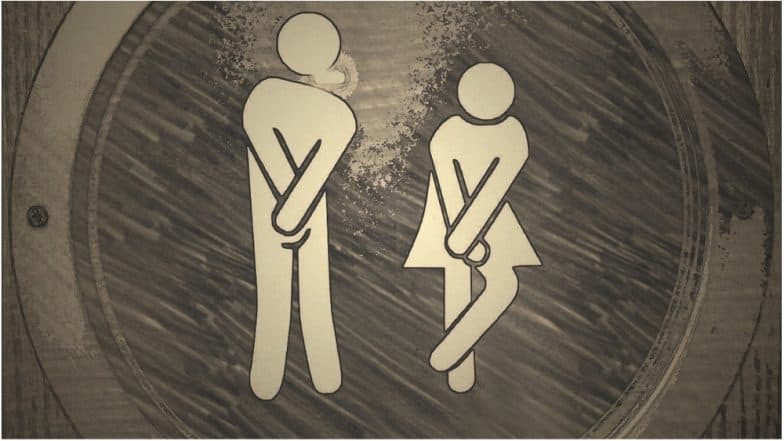 You are sitting through a movie, sipping a large soda and suddenly your bladder needs to get emptied. What do you do? Most of us hold it for a minute, then another and till we start dancing on our seats. At least once in your lifetime you would have controlled your pee because you don't want to miss the five minutes of your favourite show or miss your turn while playing a game. Yes, been there done that. But what happens if we make this a habit? Holding on to your pee often can lead to some serious problems down the road.
An average adult can hold half a litre of urine before it alerts the brain that it needs to be emptied. The bladder wall is lined with small receptors which inform the body when it has reached its full capacity. If you tell your body that you don't want to empty it just yet, the smaller, cylindrical structure in the bladder shut tightly to ensure you don't pee your pants. In the long run this habit might lead to weakened bladder which in some cases might lead to incontinence. Short-term effects include recurrent urinary tract infection (UTI), swelling on the kidneys and more kidney damage if the habit is not ended. Doctors affirm in some cases it might even become fatal.
Weakened bladder muscles can also lead to urinary retention – the dreaded condition that prevents you from being able to fully empty your bladder when you pee, which means you feel like peeing a lot. If you retain too much urine, it may back up to your kidneys, which could lead to kidney failure and ultimately death. The bottom line is – controlling your pee occasionally is okay but don't make it a habit. Just let it and free your bladder.