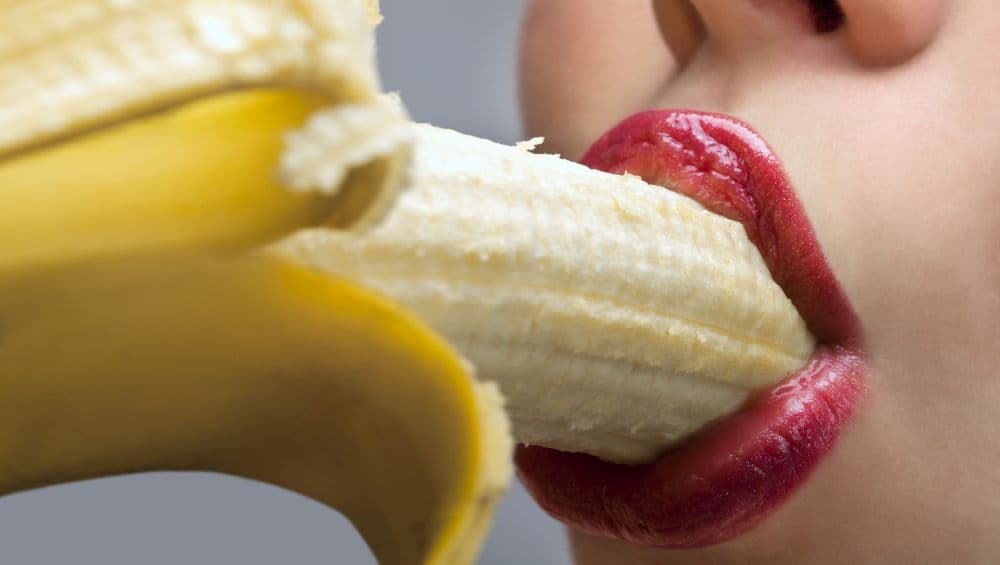 We understand that oral sex is a part of the whole bedroom game but not all of us can digest the idea of getting messy with our partners. Fellatios are a 100 percent selfless thing. Unless you are one of those extremely rare women who gets turned on by the taste. To be honest, there is little or no pleasure in the act. Besides, it is not exactly an easy task. For some, oral sex is a huge turn on. Here's how you can make yourself look like a pro in giving blowjobs without doing too much work.
If You Dislike Going All The Way Down
We can totally understand your feelings when it is your turn to go down. But if you don't really want to do it, try licking and kissing the tip of the penis and the shaft. Just ensure not to use any pointy tongue action and keep your tongue flattened. While you lick the tip, grab the base and stroke your hands up and down. Don't squeeze too hard to hurt your man and keep a firm grip. Change your pressure while you stroke and when you know that they are almost about to climax, move your hands fast. Want Perfect Blowjob? World's First Oral Sex Robot 'Autoblow AI' to Reach Markets in May 2019.
If You Do Not Like the Taste
If you do not like the taste of skin (who likes the salty after all), try incorporating food items in your play like chocolate sauce or honey or anything that is non-stinging. Doing this can help you forget that you are actually putting your tongue on bare skin. One great tip is to just pop a peppermint in your mouth and once it is dissolved, go down on him. Just remember to stay away from the urethra as it can sting a little. Is Swallowing Semen While Giving a Blowjob Like in XXX Videos Safe? How Does Ejaculation Taste and What Is It Made Up Of?
If You Do Not Want Your Labios on It
Remember that foreplay is not only about oral sex. You can instead kiss other areas that are close to the penis. The inner thighs have like an explosion of nerves, so why not kiss and caress this area which is somehow always neglected? Simply nibble, lick and suck their inner thighs and lightly stroke their penis. Deep-Throat Blowjob Secrets to Prevent Gagging (And Throwing Up) During Fellatio.
And finally, do not underestimate the hands. Hold the shaft of your partner's penis while you stimulate the most sensitive part, the head with the edges of your mouth. Trust us, this will only double up the pleasure.
(This Article Is Only for Informative Purpose and Shouldn't Be Substituted for Professional Advice. Moreover, Laws Regarding the Subject Discussed Above May Vary According to Regions)