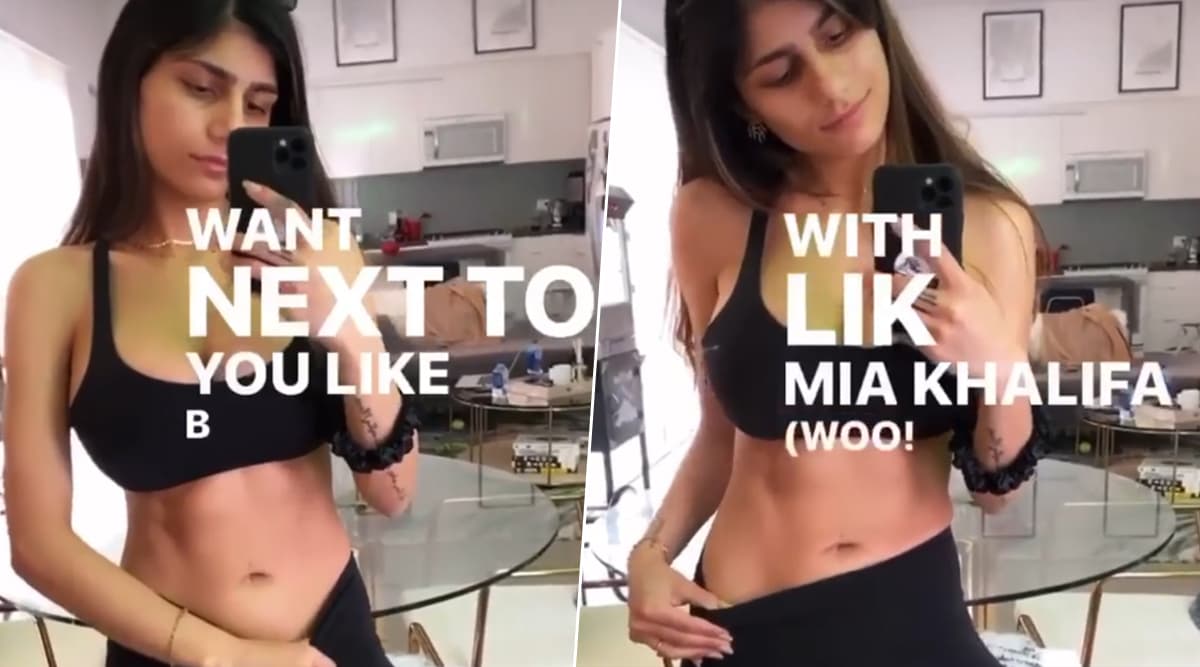 Mia Khalifa is in a complete winter workout mode and you can figure it out by the chiselled abs she's got. She's proving to us that she has been sharing a fair share of time at the gym. However, just recently she shared a short video of herself on Instagram with a song sung by Megan Pete, professionally known as Megan Thee Stallion, WTF I want playing in the background. The song is a creation of Megan Thee Stallion x Prod. By Dj Chose. The song lyrics playing in the background were lines from the song that complimented Mia Khalifa's titties aka breasts. The song lyrics were: "College girl like Moesha (Uh), With titties like Mia Khalifa (Woo!), I need to run up a bag quick, I need to hit me a new lick"
Mia Khalifa captioned the video with, "*works out twice* *listens to @theestallion* *winter hoe-mode activated*" The beauty can be seen showing off her toned habs and her post-workout body. The video has received a lot of comments and the one topping them all is of her fiance, Robert Sandberg. Take a look at the video:
Just recently Mia Khalifa crossed 18 million followers on Instagram and she celebrated it on the social media platform with a super candid video of her going crazy in bed. This came soon after Khalifa released the pre-orders for exclusive, Mia Khalifa 2020 new year calendar on Instagram. Mia Khalifa, the former XXX pornstar recently made several big revelations about her life after porn, in BBC's HARDtalk video. She also revealed that she was being paid way less than what people may think.