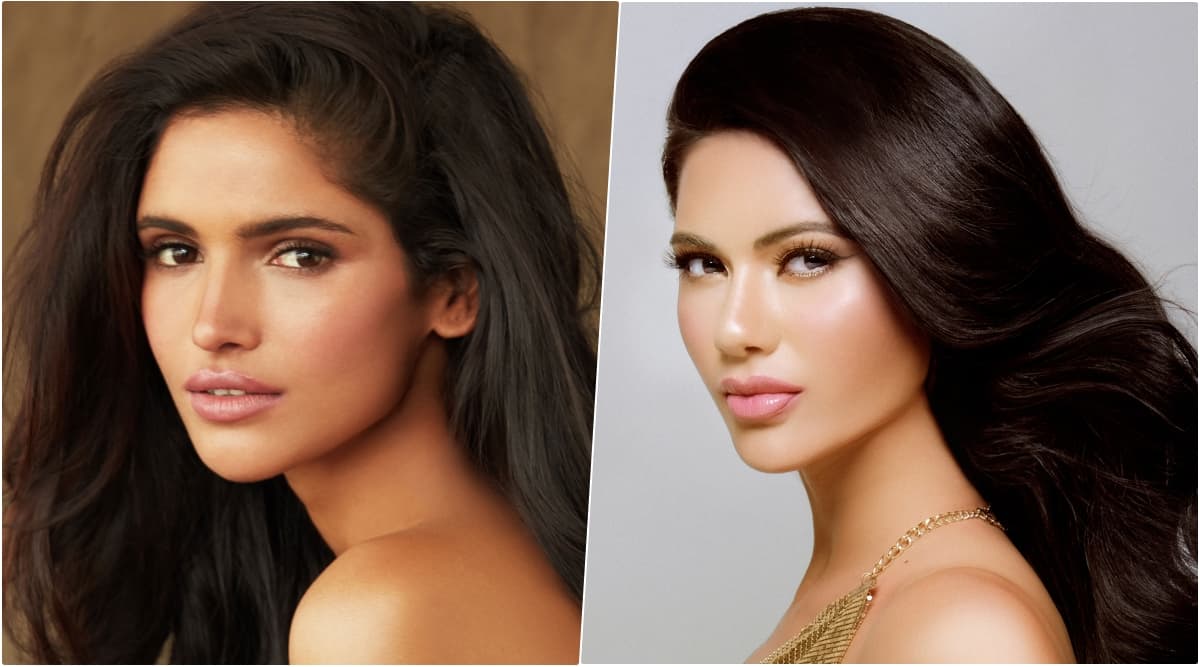 Miss Universe India 2019 Vartika Singh is back in the race and how! After missing out on becoming one of the five finalists from the Africa and Asia-Pacific, the 26-year-old secured a place in Miss Universe 2019 Top 20 semi-finalists list via a wildcard. Vartika who has shown a lot of promise during a preliminary round that included swimsuit and evening gown walk followed by National Costume Contest enjoys a lot of support back home. It was shocking and a bit of heartbreak for everyone after Vartika initially failed to book a spot. Nevertheless, she is back in the fray. Among other contestants who made to the Miss Universe 2019 top 20 list as wildcard contestants are - Gazini Ganados of the Philippines, Thalía Olvino of Venezuela, Júlia Horta of Brazil and Gabriela Tafur of Colombia. This has truly been a comeback of sorts for Miss India, Vartika Singh. How to Watch Miss Universe 2019 Final Free Live Streaming Online in India? Get Telecast Details to See Vartika Singh of India at 68th Annual Miss Universe Competition.
Apart from Vartika Singh, one name whose ouster and comeback that made the crowd cheer in joy is Gazini Ganados who is hoping to register a back-to-back victory for the country with reigning Miss Universe Catriona Gray. Top 5 finalists from Africa and Asia-Pacifica are - Miss South Africa, Miss Indonesia, Miss Vietnam, Miss Nigeria and Miss Thailand. Top 5 finalists advancing to the next round of Miss Universe 2019 from Europe are - Miss Albania, Miss France, Miss Iceland, Miss Croatia and Miss Portugal. Top 5 finalists from the Americas are – Miss Puerto Rico, Miss Peru, Miss Dominican Republic, Miss Mexico, and Miss USA. Here are full list Top-20 semi-finalists.
Albania – Cindy Marina

Brazil – Júlia Horta

Colombia – Gabriela Tafur

Croatia – Mia Rkman

Dominican Republic – Clauvid Dály

France – Maëva Coucke

Iceland – Birta Abiba Þórhallsdóttir

India – Vartika Singh

Indonesia – Frederika Alexis Cull

Mexico – Sofía Aragón

Nigeria – Olutosin Araromi

Peru – Kelin Rivera

Portugal – Sylvie Silva

Philippines – Gazini Ganados

Puerto Rico – Madison Anderson

South Africa – Zozibini Tunzi

Thailand – Paweensuda Drouin

United States – Cheslie Kryst

Venezuela – Thalía Olvino

Vietnam – Hoàng Thùy
Vartika, the beauty queen from Lucknow, in her exclusive interview with IANS was quoted saying ahead of her participation in Miss Universe 2019, "If you look at Miss Universe candidates in the past, they are somebody who can speak their mind, lead the path, be a unique personality on their own and have a strong vision." Asked what she felt about the criticism beauty pageants garner for promoting a certain body type and beauty standards, Vartika upholds the events as 'celebrations of being a woman'. "I feel like a beauty pageant is a celebration of being a woman, being nurturing, caring, confident, opinionated, and someone who can be a leader. Pageants have also change their parameters over time -- they've included transgender people, and some beauty queens haven't been the tallest or fittest."