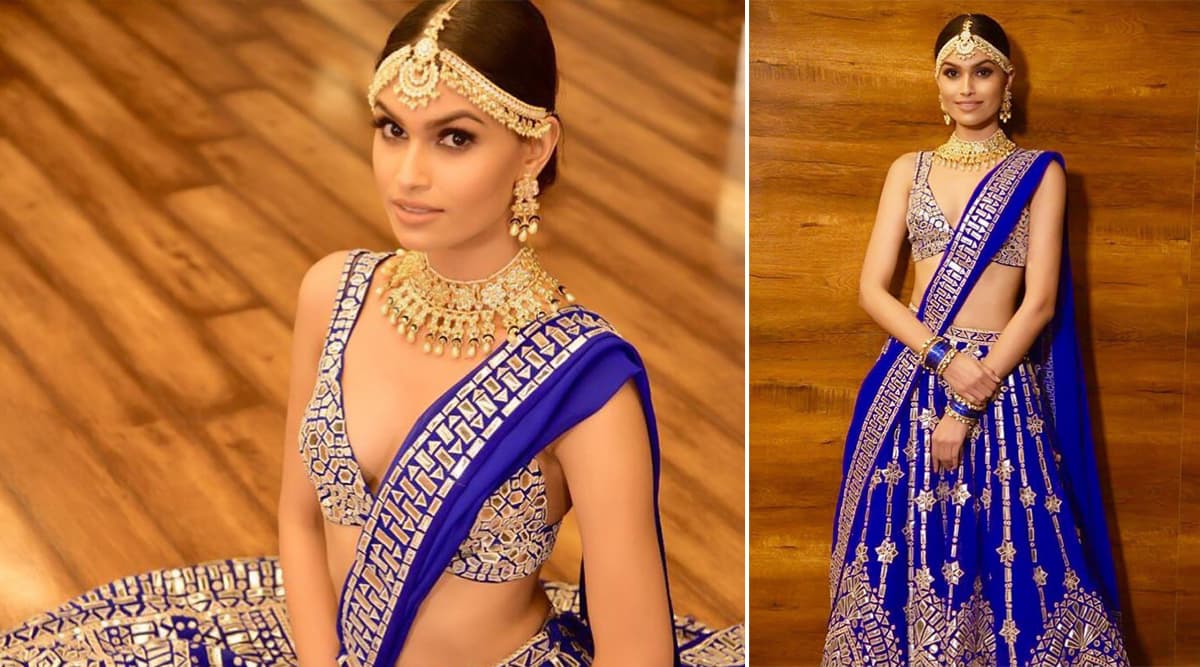 Indian Miss Universe contestant, Suman Rao makes it to the top 5 list that has just been announced. Amongst the other countries apart from India are France, Jamaica, India, Brazil and Nigeria! Suman Rao has made it to the list of the top 5 contestants and Indian have their hearts beating harder.  We wish her luck! It looks like she will bring the blue crown home! Suman Rao hails from the Aaidana village, near Udaipur, Rajasthan and uses her father's name, Ratan Singh as her middle name, who is, in fact, a jeweller. While her mother Sushila Kunwar Rao is a homemaker, she considers her the role model in her life and has dedicated her Miss India crown to her. Miss India World 2019 Suman Rao: 5 Things About the Beauty Queen You Didn't Know Of! (Watch Video). 
Check Picture of the top 5 contestants:
Top 5 pic.twitter.com/LF0sHMdL3v

— Miss World (@MissWorldLtd) December 14, 2019
Suman Rao believes in gender equality and is set to use her power to fight against gender discrimination. The great advocate of women empowerment, her project for the Beauty with a cause event is named, "Pragati" and revolves around her efforts to make this world a better place for women. On the Miss World website, Suman Rao described her project saying, "Norms that restrict the movement of women in traditional communities deny them the right to earn a living. The complete dependence on men that ensues translates to a lack of self-worth and agency over decisions. My project, Pragati (Progress) provides local employment allowing women to gain financial independence while still preserving vital familial and community ties."
Suman Rao says that she was raised in a gender-neutral family but at the same time understands the importance of working towards gender discrimination. In an interview after winning the Miss India pageant, Suman Rao had said, "I am very fortunate to be born in a family where my parents let me do everything that I want, but not all girls are as lucky as I am. The point is that when it comes to our right, we should be aware of it, and stand for ourselves first." She further shared a piece of her mind about the cause that may perpetuate gender discrimination. She said, "When it comes to gender discrimination, in any part of the world, the root cause is a mentality that needs to be changed. Once the mind is in the right direction, it reflects on society." The student of Chartered Accountancy is a great admirer of Bollywood actress Deepika Padukone.