1/5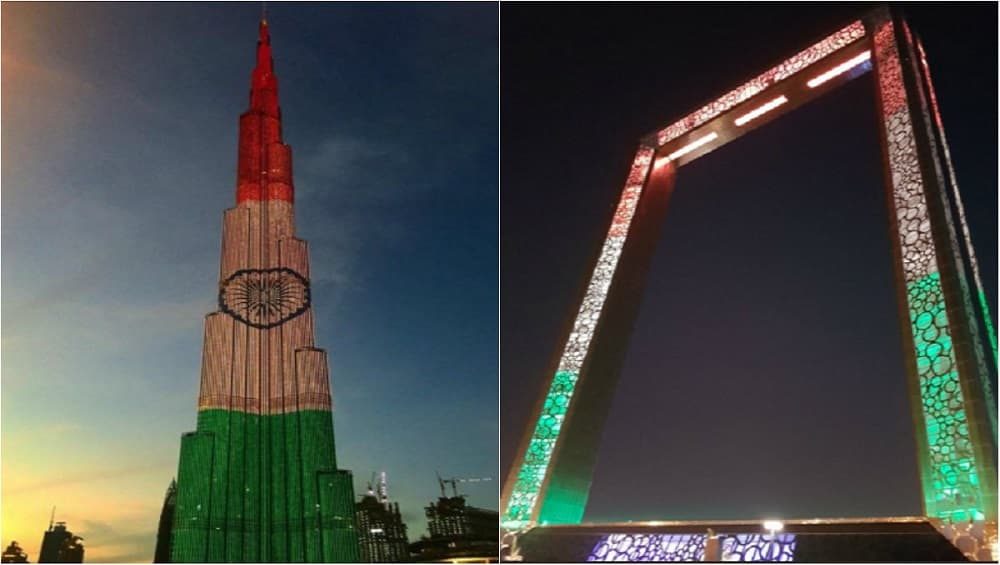 2/5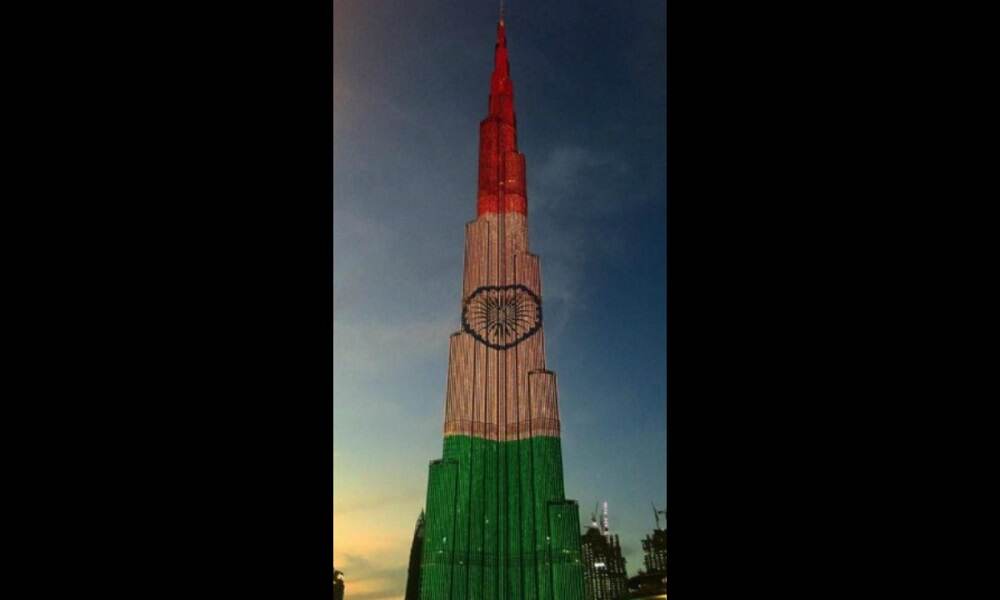 Burj Khalifa, owned by the state-owned oil company Abu Dhabi National Oil Company, is the tallest structure in the world.
3/5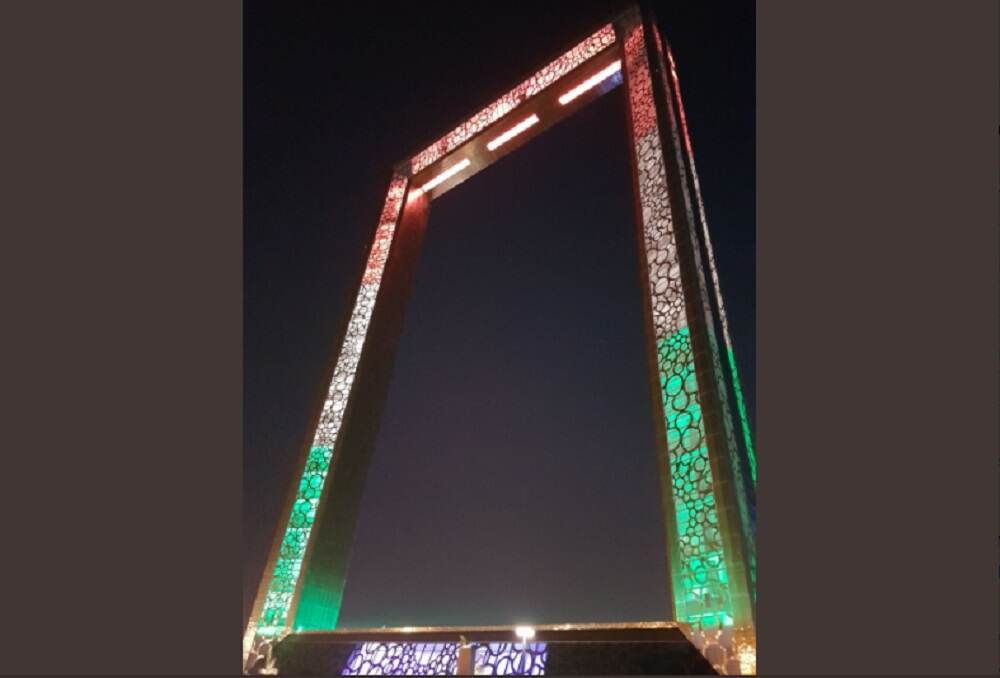 Dubai Frame, the "largest infrastructural picture frame in the world", was themed with the Indian flag on Friday.
4/5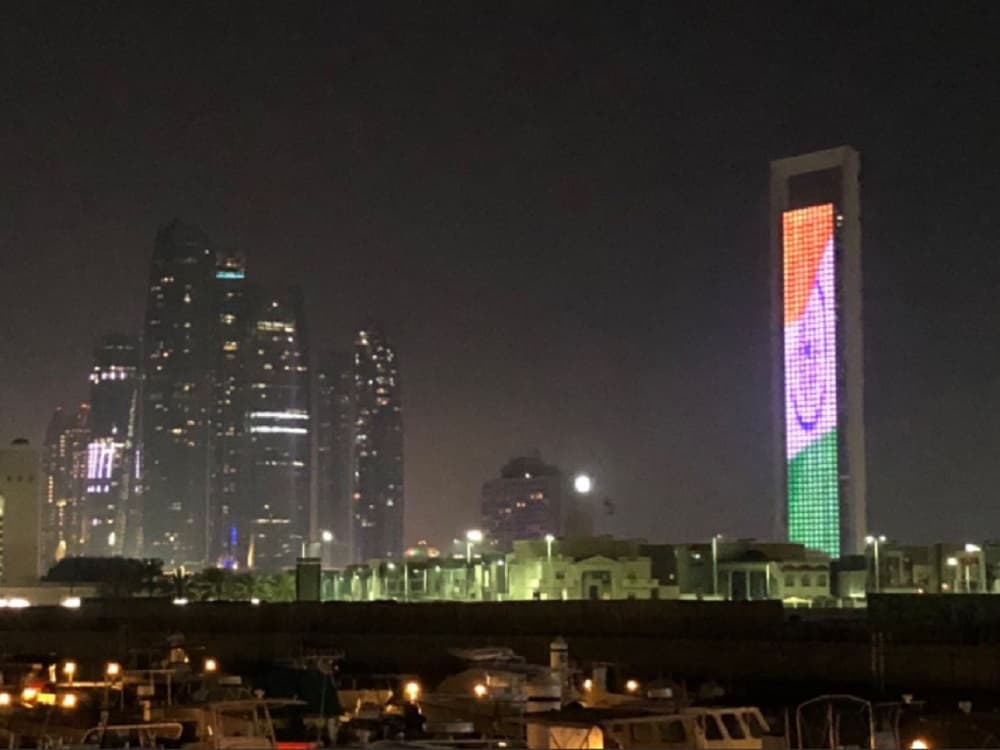 This is Prime Minister Modi's second official visit to the UAE. During his previous visit, the Crown Prince made public the decision to built a grand temple for the Indian diaspora.
5/5