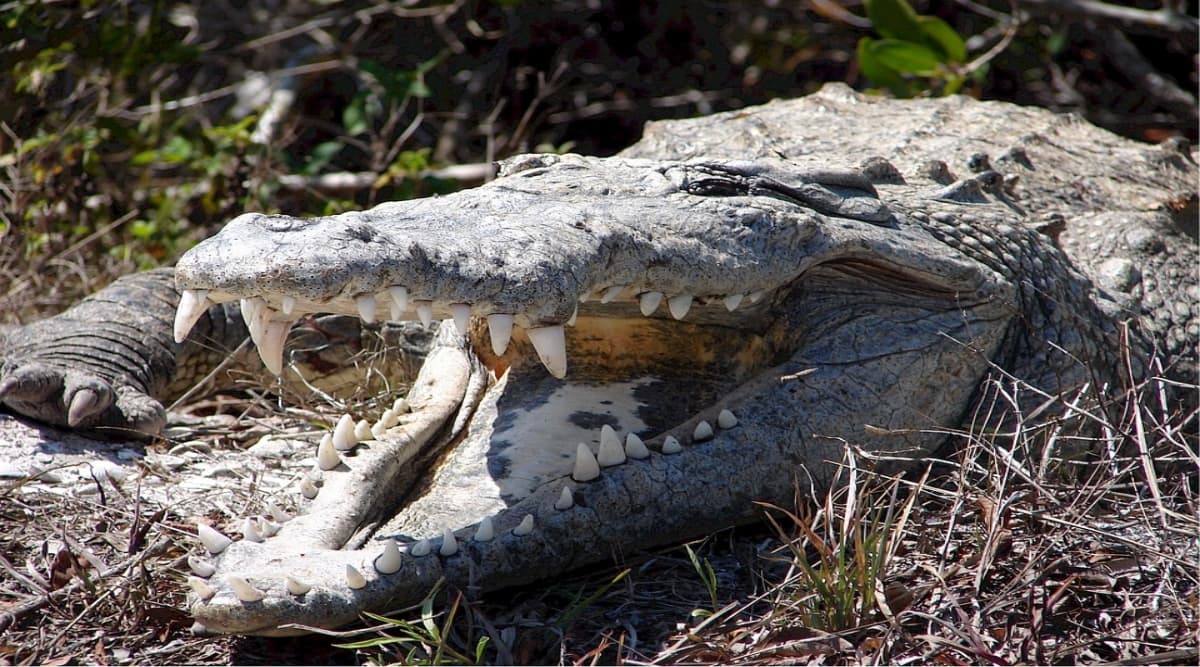 Spotting or coming across a crocodile can be a scary experience but a little girl from Zimbabwe has done something unthinkable! An 11-year-old girl named Rebecca Munkombwe claims to have gouged out a croc's eyes when it attacked her friend. The incident took place in Hwange town in north-western Zimbabwe. Rebecca heard the screams from a stream and when she headed there she found that her nine-year-old friend Latoya Muwani was under attack by a crocodile. Instead of calling for help, she decided to take control and rescue her. Crocodile Appears in River With Missing Man in Jaws After Killing Him by Biting His Crotch; Watch Horrific Viral Video.
This incident took place last week when Latoya Muwani was swimming with her friends in a stream of Sinderela Village. A crocodile suddenly latched its jaws around the human prey. And the girl screamed for help, Rebecca was one to go check what was wrong. She told her brave feat in a local newspaper Sunday News. Latoya was struggling to stay on the water surface although the reptile tried to grip her hand and leg at once. Python Eats a Crocodile! Photographer Captures Incredible Pictures of the Attack in Queensland, Australia (View Pics).
Rebecca then jumped into the water and was courageous enough to get on top of the reptile. She then attacked its weak point, the eyes and tried to gouge them out. The reptile eventually loosened its grip on the girl and Rebecca then dragged her out of the water. "I jumped on top of the crocodile and started beating it with my bare hands before using my fingers to poke its eyes until it released her. Once she was free, I swam with her to the banks where the other children pulled her out of the water. The crocodile, fortunately, did not attack us after it let off Latoya," said Rebecca in the same report.
Nine-year-old Latoya was then admitted to the hospital as she sustained mild injuries. Thankfully, there was a bone fracture. Surprisingly, the heroic Rebecca also did not sustain any injuries in the rescue. This incident reminds us of a time when a 75-year-old had braved an alligator to save his pet dog. A 7-foot-long reptile had attacked their golden retriever pooch and the man kicked the alligator to get its hold off their pet.