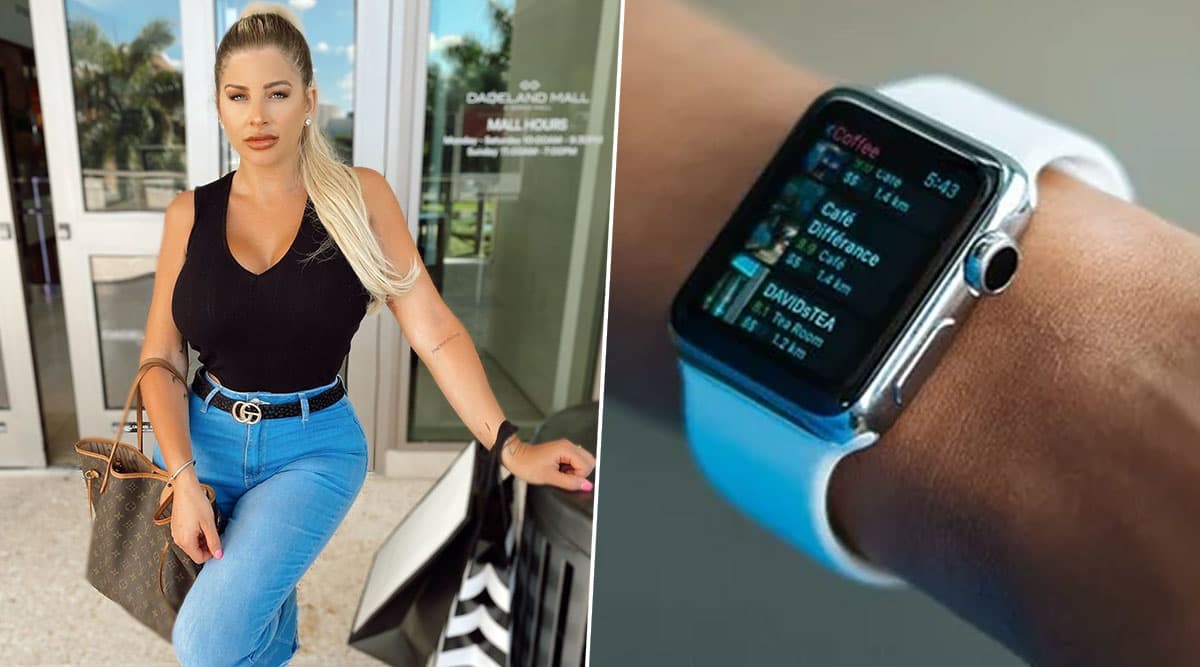 Apple Watch seems like a pro to save people, not only their lives, but also from fake relationships. An Instagram influencer, Neyleen Ashley has recently caught her boyfriend cheating on her. Credit goes to the bootie selfie on his Apple Watch that exposed Ashley's boyfriend abusing her trust. The curvaceous influencer, did not name her ex publicly, but she narrated the entire incident in media reports. In three years of their relationship, Ashely came across many episodes that hinted her that she was being cheated. But it was the belfie which the influencer spotted in her ex's watch that she understood that it was the last straw. Ashley ended things for the better. NFL Reporter Jane Slater Caught Cheating Ex-boyfriend via Fitbit! Suspected After Device Showed High Physical Activity Levels at 4 AM. 
Ashley boasts 1.6 million followers on Instagram. She was introduced to her ex by a mutual friend in 2016. Initially, Ashley found him immature, but she was charmed by him, and both were committed in a long-distance relationship. It was only after they moved in together when Ashley found many shreds of evidence of him engaged in affairs—all from his Apple Watch.
"One day I was home and he was washing his truck outside. I saw his Apple Watch going off buzzing and buzzing and buzzing. I got curious because I saw a small square that looked like a picture of a girl's butt in underwear and I opened it," Ashley was quoted in the New York Post. The influencer discovered that he had been in an affair with another girl for several months, his ex and he was even meeting sex workers, every week. Apple Watch Calls 911 After New Jersey Couple Falls off a Cliff, Other Times When Wearable Technology Redefined Medical Emergencies.
She confronted him, and they ended things. When they are not ending relationships for better, Apple Watches, as we said, is being credited to save a number of lives. The watch's fall detection called 911 after a New Jersey couple fall off a cliff. It even helped Emergency Medical Services to locate a mountain biker in the US, lying unconscious after meeting a terrible accident.