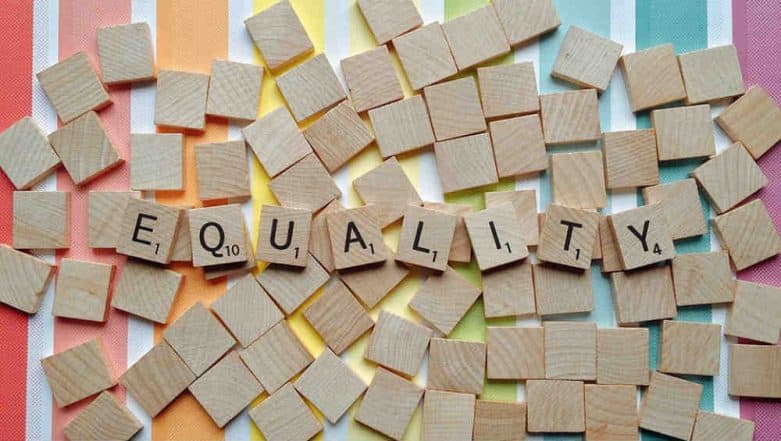 A five-judge Supreme Court bench on Thursday unanimously decriminalised Section 377 in India. While reading out the judgement prepared by him, Chief Justice of India (CJI) Dipak Misra observed, "No one can escape from their individualism. Society is now better for individualism. In the present case, our deliberations will be on various spectrums. Sustenance of identity is the pyramid of life. Criminalising carnal sex is irrational." The judgment said that Section 377 can't punish gay sex between consenting adults. The LGBT community has welcomed the move amidst cheers and applause.
"LGBT Community has same rights as of any ordinary citizen. Respect for each other's right and others are supreme humanity. Criminalising gay sex is irrational and indefensible," observed Misra. Meanwhile, Twitter is pouring in with messages lauding the top court's decision. From politicians, celebrities, commoners, everybody has taken to social media thanking the court's stand. What is Section 377 of IPC? Know All About the Law on Homosexuality & LGBTQ Rights
Here are some of the Twitter reactions:
Congratulations #India #RainbowDesh! #JaiHind #Section377Verdict

— Tehseen Poonawalla (@tehseenp) September 6, 2018
Bollywood filmmaker Karan Johar was among early Twitter users who praised SC's judgement.
Historical judgment!!!! So proud today! Decriminalising homosexuality and abolishing #Section377 is a huge thumbs up for humanity and equal rights! The country gets its oxygen back! 👍👍👍💪💪💪🙏🙏🙏 pic.twitter.com/ZOXwKmKDp5

— Karan Johar (@karanjohar) September 6, 2018
Welcoming the court's decision, Ashok Row Kavi, LGBT rights activist and founder of Humsafar Trust said, "We have finally got justice. We are finally 'azaad in azaad Hind'."
That's one small step by a man (CJI Deepak Mishra), one giant leap for mankind. #Section377 #Sec377

— SAGAR (@sagarcasm) September 6, 2018
In 2009, the Delhi High Court had decriminalised homosexuality, however in 2013, the Supreme Court restored the law. In 2016, the apex court agreed to hear the Section 377 petition again.
#Maharashtra: People in Mumbai celebrate after Supreme Court decriminalises #Section377 pic.twitter.com/YDabnsP9aO

— ANI (@ANI) September 6, 2018
However, petitioners before the apex court argued that law was not in favour of a 2017 ruling that guaranteed the right to privacy to people.
Haters gonna hate. Hang in there and have hope. #Section377 pic.twitter.com/WDJn7YHd3X
— Congress (@INCIndia) September 6, 2018
On July 17, the Supreme Court had said that once the criminality of consensual gay sex goes away, then related issues like social stigma and discrimination against the LGBT community will also go. Section 377 of the IPC is a 157-year-old law that criminalised certain sexual acts, terming them as 'unnatural offences' leading to 10 years of jail. The law punished "carnal inter­course against the order of nature with any man, woman or animal".