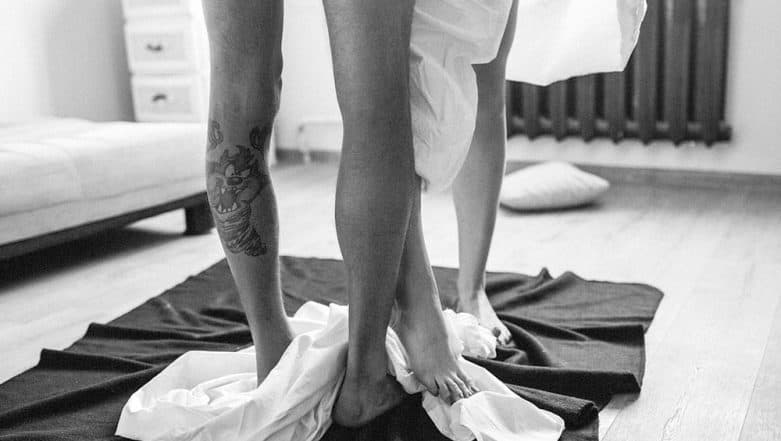 A mother from Central California has been charged with 21 felony counts which include maintaining sexual relationships with her teen daughter's boyfriends! A resident of Tulare County, 41-year-old Coral Lytle engaged in unlawful sexual intercourse which the court record indicates were her daughter's boyfriends. As she moves forward in the court trial, she may face more than 15 years of jail term. Florida: Foster Mother Has Sex With 17-Year-Old Adopted Son, He Says Nothing Wrong Between Them As it Wasn't Rape!
As reported in LA Times, the shocking incidents took place in the year 2017. The boys were aged 14 and 15 at the time as per the criminal complaint filed in court. As per the records, the mother would meet the boys in parks and parking lots. She would then take them home to have sex! She has also sent nude pictures of herself to them, prosecutors said. A mother of four children, her husband filed for divorce in 2017 following her arrest. 33-Year-Old Woman Had Sex With 14-Year-Old But is NOT Guilty of Sexual Abuse Because She Believed He Was Over 18!
In the month of March this year, Lytle pleaded no contest to the charges on her, as a part of a plea deal. She would have served a year in county jail and about 5 years of probation. But this week, Judge Juliet Boccone denied a motion by Lytle's attorney. She has now withdrawn her plea and moves forward with a jury trial. The 21 felony counts include sexual intercourse with a minor, meeting a minor for lewd purposes, oral copulation and contacting a minor for sex, as per Tulare County Superior Court records. A spokesperson from the district attorney's office said in a report that she could face a maximum 17 years of prison term. She is now expected to appear in court in the month of July for a trial-setting conference.