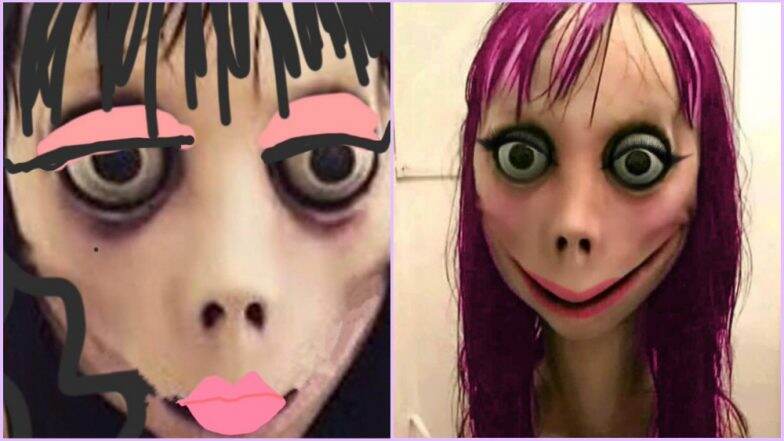 The scare of sinister Momo challenge has spewed up on the internet again, and parents all across the world are only looking for various ways to keep their children away from the online trap. A gaunt and terrifying doll that asks the viewer to participate in challenges that range from innocuous to deadly first came to notice last year, and it appears that the unsettling viral game has not gone anywhere. Recently, the image of Momo with bulging and stringy hair has reportedly prompted midway through Kids YouTube, Fortnight and Peppa Pig, raising concerns all over social media. While the government authorities are trying extremely hard sharing various ways to prevent the kids from engaging in this dangerous trend, people on social media have turned viral Momo into a positive meme. Yes, they are challenging Momo challenge. In fact, some have given the creepy girl a makeover to make it less scary and reverse the negative effect of the suicidal game. How Parents Can Keep Their Children Safe From Sickening Viral Challenges? 
Media reports from the past week have covered frantic parents who said the image of the woman appeared on YouTube prompting their children to commit suicide or threatened to kill them. The panic has only increased, and it is easy to say why—kids these days spend a lot of time on the platform. After it was noticed, schools and authorities in the United Kingdom have issued warnings to parents. Everywhere, you can now see the image of the girl with large eyes staring at you with the creepiest smile. Hence, social media decided to come up with a mission to turn it into a positive Momo with amazing memes. What is a Momo Challenge? 
I Can't Hear You!
MOMO: i'm gonna haunt you

me: pic.twitter.com/RCTD1y3Xyi

— issy💫 (@kpopper1011) February 28, 2019
Wait, What?
video of momo: momo is going to kill you

me:

— izzy (@betteroffmads) February 28, 2019
Check out these interesting photoshopped images of Momo that includes makeovers to make her appear less scary. We must say the creations are remarkable!
Momo Just Got A Makeover!
Fixed her..not so scary and intimidating anymore #momo #MomoChallenge pic.twitter.com/YkWg1eHYPM

— 𝒟𝑒𝑒 (@DeniseScott19) February 27, 2019
Another New Look.
I gave #Momo a makeover so everyone can just relax now. #MomoChallenge pic.twitter.com/a6SwR4KHD0

— Meredith Samuelson (@MeriRSams) February 28, 2019
Positive Momo.
I'm on a mission to turn this Momo thing around so meet Positive Momo pic.twitter.com/X2W5yEDqpc

— Nexpo (@NexpoYT) February 28, 2019
It is an impressive way to let go of the scare for a moment. Well done social media! However, the threat still exists and not just with viral Momo challenge but many other games online that encourage kids to engage in some harmful activities. The parents are advised to keep a vigilant eye on their children to keep them safe. We only hope that Momo challenge fades away soon and we are just left with some wholesome Momo memes.