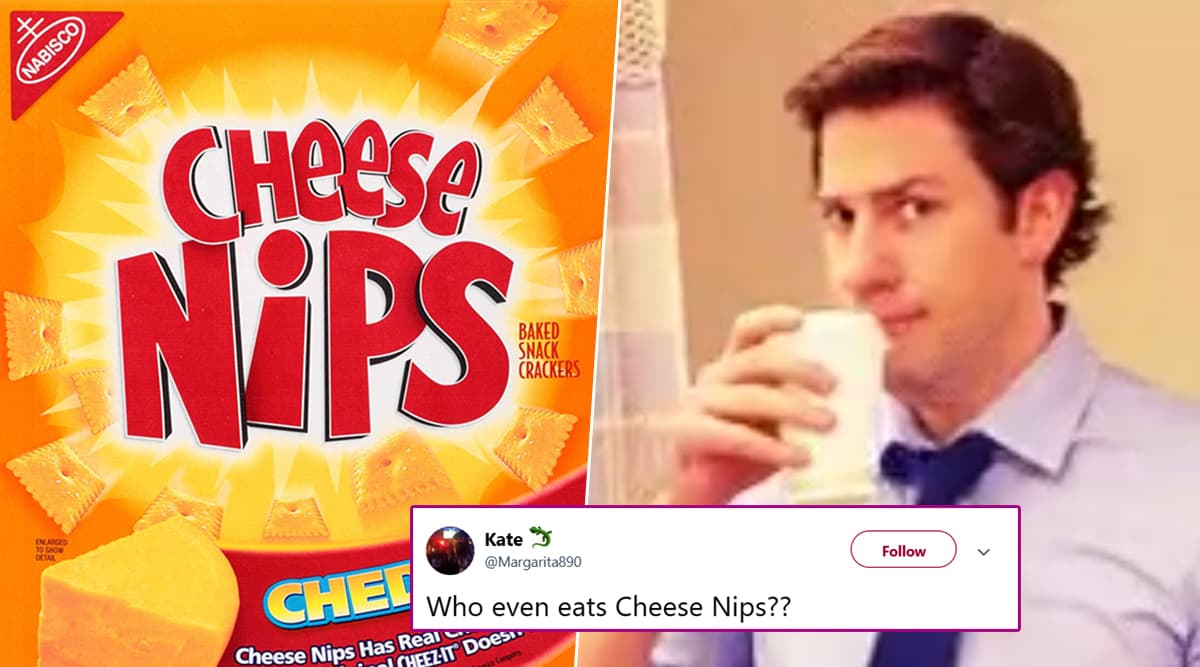 Cheese Nips or Cheez-Its? This is the debate that is currently going on Twitter after the former company recalled a few boxes of the snack. Why? Because it might contain plastic bits. Cheese Nips parent company, Mondelēz Global LLC issued the recall for a few boxes of the snack in the United States due to potential presence of plastic pieces from a food scraper. According to reports, the company told the Food and Drug Administration that the particles were incorporated into the production process and the boxes that are impacted have expiration dates in May 2020. But when Twitter caught wind of this recall, people were baffled. Well, do people still even eat Cheese Nips? Netizens cannot remember the last time they ate the snack and hence come up with funny memes that are hilariously going viral on social media. Fries vs Chips Has Divided The Internet, Look What is The Difference Between These Potato Snacks. 
We all have our own preference when it comes to cheesy, bite-sized snacks. And when it comes to Cheese Nips vs Cheez-Its, it seems like the overwhelming majority would opt for the latter. At least that's what the Tweeple's reactions suggest. But since the internet loves having different opinions for just about everything, memes and opinions were posted crazy. Some even said that they forgot that Cheese Nips were even a thing. Ouch! That is how strong their bond has got over the years with Cheez-Its. But there are people who are Cheese Nips fans and stand strong by their cheesy snack of choice.
Check Reactions! Shall We?
Uh oh.. limited quantity of Cheese Nips recalled by FDA because of plastic pieces inside.

Uh, sorry it's Cheez-its all day for me.

Which leads us to our daily food debate...

Do you choose

Its

Or

Nips pic.twitter.com/f7JdHE7TX7

— Randi Naughton (@RandiNaughton) November 21, 2019
And the Debate Begins!
Oh shit... Now we're fighting over cheez-its vs cheese nips. pic.twitter.com/GfkmmIBWla

— Necromatrix (@Necromatrix_) November 21, 2019
Ouch!
Who even eats Cheese Nips?? pic.twitter.com/QvjxdQHLIN

— Kate 🦎 (@Margarita890) November 21, 2019
Just Saying!
you'd never have to worry about plastic in your box of Cheez-Its https://t.co/IONZBN7kM9 pic.twitter.com/X50havbcUY

— 🐶🅙 (@blkck) November 21, 2019
That's Mean!
Instead of grabbing a box of cheez-its...you grabbed a box of something called cheese nips...and expected it to NOT be pieces of yellow plastic? https://t.co/tqoBc9fEOG

— a bitter bottom (@Chrissssssw) November 21, 2019
Cheez Nips Fans Stand Strong!
cheese nips better than cheez its...... they're cheesier

— SUPERM SOLD OUT MSG (@vivrenct) November 21, 2019
Alright:
Cheese Nips >>> Cheez It

Plastic and all #FightMe

— Mr. Fix It (@TerryNoir) November 21, 2019
So this is what social media users are fighting over at present. Meanwhile, the only Cheese Nips that may be contaminated are 11-ounce boxes that have the "best by" date of "May 18, 19 or 20, 2020," noted reports. If any Cheese Nips fans have this product, discard it, the company advised.