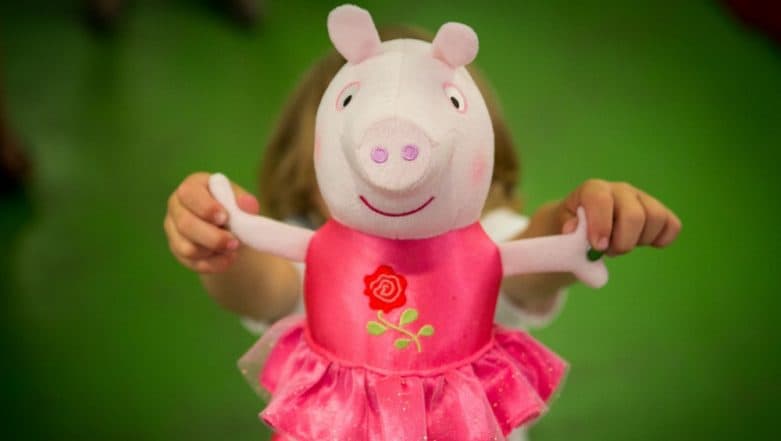 2019 is the Year of the Pig in Chinese New Year which will be celebrated on February 5. Chinese follow a 12-year zodiac calendar which represents 12 different animals. As 2019 represents 'Year of the Pig', the latest episode of the controversial yet popular British cartoon for children, Peppa Pig learns about the festival. Chinese New Year also known as Lunar New Year is the longest holiday in the country. Various customs, traditions and culture are attached to the festival.
Peppa is a Mandarin-speaking preschool pig in a British animated series which participates in many activities and learns various things on a day-to-day basis. She learns and also has fun with her family and friends in the process. The episode of Peppa Pig learning about the Chinese New Year titled 'Peppa Pig Celebrates Chinese New Year' was aired on February 4 at 9 am, a day ahead of the Chinese New Year. Chinese New Year 2019: Rebellious Character Peppa Pig to Return on the Big Screen in the Year of the Pig.
In the episode, the Peppa Pig learnt about the culture, tradition and customs attached to the observance from Madame Gazelle, her teacher along with her classmates in the playgroup. While it was earlier slammed for being shown as a rebellious symbol, with the arrival of the New Year, the popularity of the Peppa Pig has risen again in China. Chinese New Year 2019: What Does It Mean to Be Born in the Year of the Pig?
Daily adventures of the pink piglet are quite popular among Chinese kids. Peppa Pig was first broadcasted in the country in 2015, however, last year around 30,000 clips of the cartoon was removed from a popular video streaming site following state media's criticisms. The episode shows Peppa making dragon costume and lanterns. Two new characters namely Peggi and Pondoro are also a part of the episode.