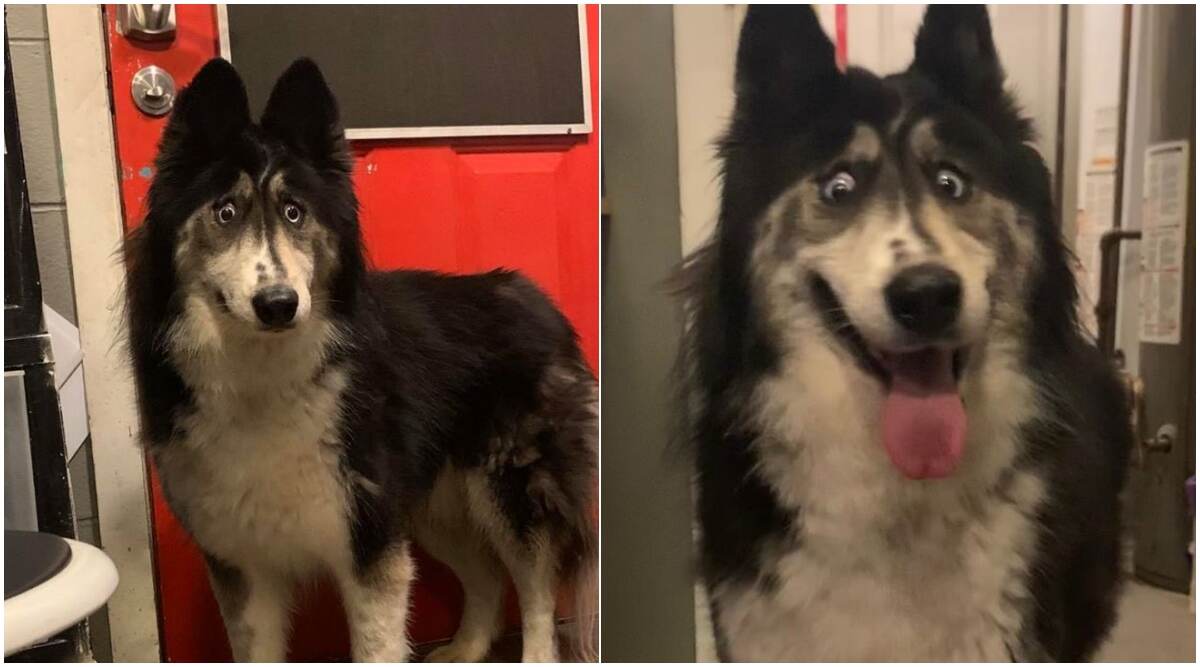 Huskies are so adorable with their majestic fur and beautiful round eyes. But a husky was abandoned because it had cross-eyes. A dog named Jubilee was abandoned by its breeder in New Jersey because of its appearance as she looked a little funny given its cross-eyes. But an adoption appeal for her went viral and Jubilee finally has a home to call her own. The post got an overwhelming response with over hundreds of people applying to be Jubilee's parents. Dogs With Unbelievably Long Eyelashes Go Viral! Cocker Spaniel Pair From Italy is Everyone's Favourite on Social Media (View Pics and Videos).
Jubilee is a four-year-old husky breed dog who had been living in New Jersey-based Husky House. The organisation put up an emotional adoption post for Jubilee hoping someone would want to take her as their pet. The post mentioned that she did look funny if not pretty, attaching two pictures of the cock-eyed dog. The very sweetly written appeal attracted instant attention and Jubilee has got a family. Husky Dog Saved Seven Kittens From Dying and Now Acts Like Their Mother.
Check The Facebook Appeal For Cross-Eyed Husky Dog:
Doesn't Jubilee look cute with her special feature of the cross-eyes? The post had got over 23,000 comments and more than 47,000 shares. And now that she has a home, people blessed her and left sweet comments. Jubilee's new family happens to be someone who had already adopted from the shelter house before. "We are so happy to see that everyone feels she is as wonderful as we always knew she was," a spokesperson from the shelter told to CNN. 
This reminds of the abandoned puppy Narwhal who went viral for an extra tail growing from its head. The puppy was rescued by Missouri-based rescue organisation and named as Unicorn. They later adopted the pup with them despite getting numerous applications to adopt him.