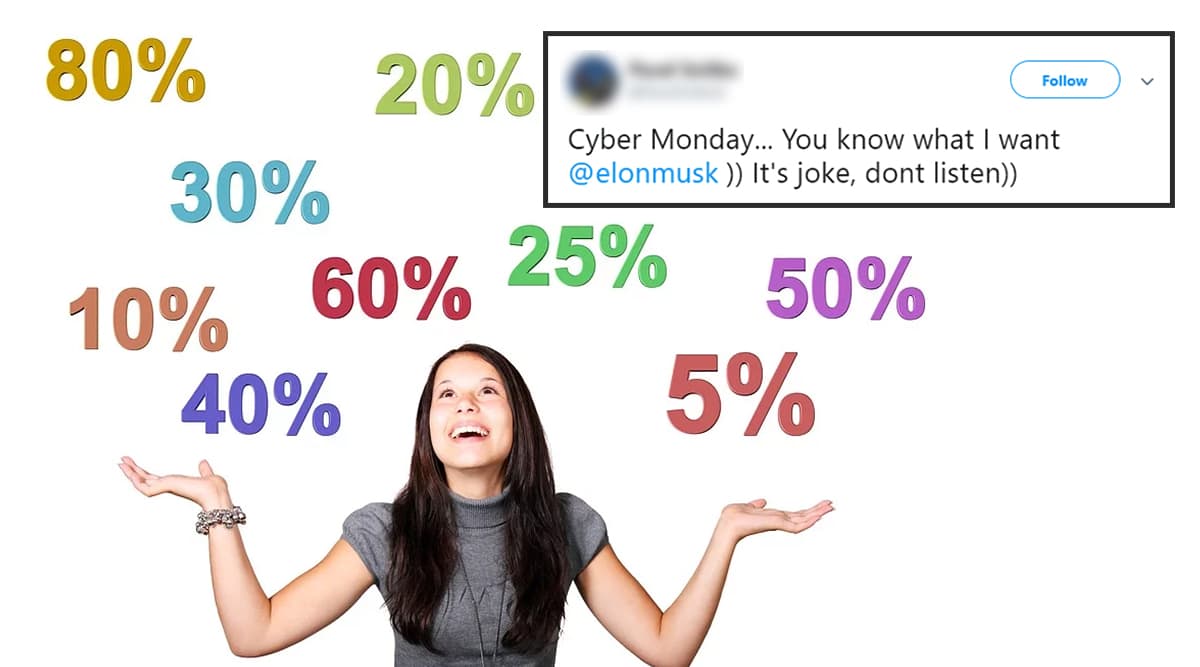 Cyber Monday is a day observed after the Thanksgiving holiday in the United States. It is a marketing term created by retailers to encourage people to shop online. On this day, Cyber Monday deals, discounts and offers are very popular among shoppers. It often gets coupled with Black Friday sales making it the perfect time to shop for the upcoming Christmas season. Meanwhile, Cyber Monday memes and jokes also trend on social media platforms. As one section of the people is excited about Cyber Monday discounts, others have taken to the internet about being broke and not having enough money to splurge. Black Friday 2019 Memes and Jokes: LOL at These Funny Memes While You Stand In Queue to Buy The Discounted Blender You Don't Need.
The term, Cyber Monday was coined by Ellen Davis of the National Retail Federation and Scott Silverman on November 28, 2005. In 2017, Cyber Monday online sales grew to a record of $6.59 billion, compared with $2.98 billion in 2015, and $2.65 billion in 2014. The day has become quite similar to that of Black Friday as websites and retailers compete with each other trying to sell eye-candy deals to attract customers. Meanwhile, we have compiled a list of Cyber Monday jokes and funny memes that are trending on social media platforms.
Check Jokes And Funny Memes on Cyber Monday Deals:
Cyber Monday... You know what I want @elonmusk )) It's joke, dont listen))

— Pavel Snitko (@PavelSnitko6) December 2, 2019
It is Indeed!
Cyber Monday and Rent Due on same day is a cruel joke 😭

— Ellena Siscos (@ell_siscos) December 2, 2019
Buy me an iPhone, Somebody!
For everyone who jokes on my iPhone 3 remember today is cyber Monday. So either buy me a new phone or stfu

— Fernando Peso (@1080Peso) December 2, 2019
Hahaha
Happy Meme Monday! Anyone have a #cybermonday deal on a new pancreas?? 🤔🧐😂 #t1d #meme #t1dawareness pic.twitter.com/4APFmbrvAb

— JDRF Central Pa (@JDRFCentralPA) December 2, 2019
Cyber Monday Personified!
#BlackFriday, the day when most people will shed their homebodies and fight to the death for something they can get online 2 days later for a much better price. #UnpopularOpinion #Memes #BlackFridayFights #CyberMonday #November #MacysBlackFriday #BlackFriday2019 #KohlsBlackFriday pic.twitter.com/RF88xIxFdb

— Kane 🇧🇿🏳️‍🌈 (@KaneTweets2019) November 29, 2019
Binge Shopping?
Cyber Monday > Black Friday...

.....

that is all.

-

#CyberMonday #BlackFriday #Memes pic.twitter.com/kbqLIpRzo6

— Alex Cutler (@alexcutler247) November 25, 2019
When You See a Sale!
Welcome to Cyber Monday, where are digital goods are on sale like my self-esteem, lack of comedy, and vivacious and shameless self-promotion. For every sub you give to my channel, one Nicholas Cage GIF/Meme gets its wings https://t.co/SrEkkJb8dc pic.twitter.com/iYosu3BQHJ

— Eric For President 🦃🦃🦃 (@EricPresidentVR) November 26, 2018
According to Scott Silverman, the head of Shop.org, the term was coined following a 2004 research showing "one of the biggest online shopping days of the year" was on the Monday after Thanksgiving.