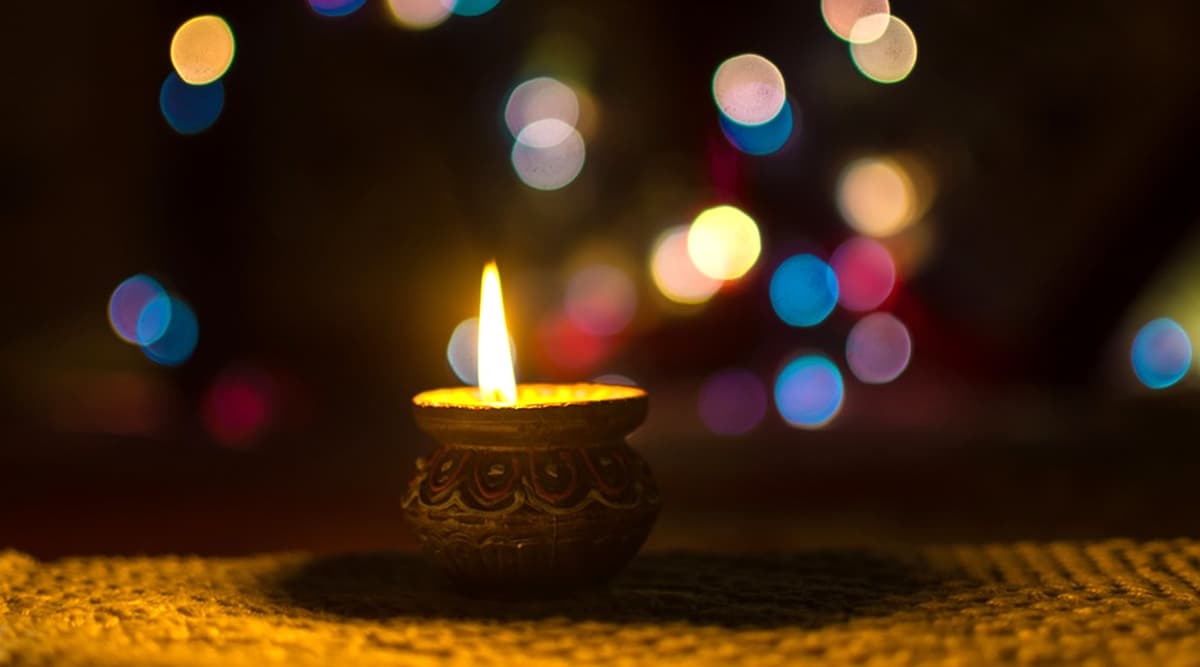 Diwali is one of the most important festivals celebrated across India with unparalleled glitz and joy. Since, Bollywood tries to incorporate all the cultural heritage of the nation on the 70 mm celluloid, the festival of light often is part of its flicks. With so much colour, lights and happiness surrounding Diwali, it adds a lot of positivity to film making. Songs are invariably attached to make the moment more special and bring out the best of the festival. Take a look at the best songs featuring Diwali as its theme that has brought in so much joy over the years. Diwali 2019 Bhojpuri Songs List: Best of Bhojpuri Tracks For Your Deepavali Festivities That Will Light Up Your Heart. 
"Mele Hai Chirago Ke" – Nazrana – 1961
A song from the black and white era of Bollywood but so melodiously sung by the legendary Lata Mangeshkar, you could feel the lights. Picturised on Raj Kapoor and Vyjayanthimala, the lyrics bring about the positive atmosphere around the festival of lights with minimal music.
"Deep Diwali Ke Jhuthe" – Jugnu – 1973
Kishore Kumar was a maestro when it came to singing bringing out raw emotions that very few could replicate. Deep Diwali Ke Jhuthe from the movie Jugnu involving superstar Dharmendra and school kids is known for its innocence. A children chorus in the songs in addition to the fireworks in the background adds to the beauty of the song. This Sonpapdi Song From Aunty No 1 Will Drive Away Your Blues of Getting Soan Papdi During Diwali 2019. 
"Happy Diwali" – Home Delivery – 2005
Although the movie tanked at the box office, the song Happy Diwali shot with a bunch of school kids is synonymous with Diwali. Even today, the song is used heavily on social media and news channels when it comes to wishing Diwali. Tik Tok too seems to be filled with several videos featured on the song.
"Aayi hai Diwali Suno Ji Gharwali" – Aamdani Atthanni Kharcha Rupaiya – 2001
The 2001 film Aamdani Atthanni Kharcha Rupaiya had few moments of peace between the three housewives and their respective husbands. But the Aayi Hai Diwali Suno Gharwali has them dancing together happily celebrating Diwali. Alka Yagnik, Ketki Dave, Kumar Sanu, Shaan and Udit Narayan all came together to create this cult hit.
"Kabhi Khushi Kabhi Gham" – Kabhi Khushi Kabhi Gham – 2001
No Bollywood Diwali compilation can be complete without the title track of Kabhi Khushi Kabhi Gham featuring Amitabh Bachchan, Jaya Bachchan, Rani Mukherjee and Shah Rukh Khan. A complete family affair and sung by Lata Mangeshkar, the song has everything that is needed to make you feel you are at home celebrating Diwali with your friends and family.
These were some of the most liked Bollywood tracks that celebrate Diwali as the festival of joy and spreading happiness. It's a trip down the memory lane for some of us going through this list.