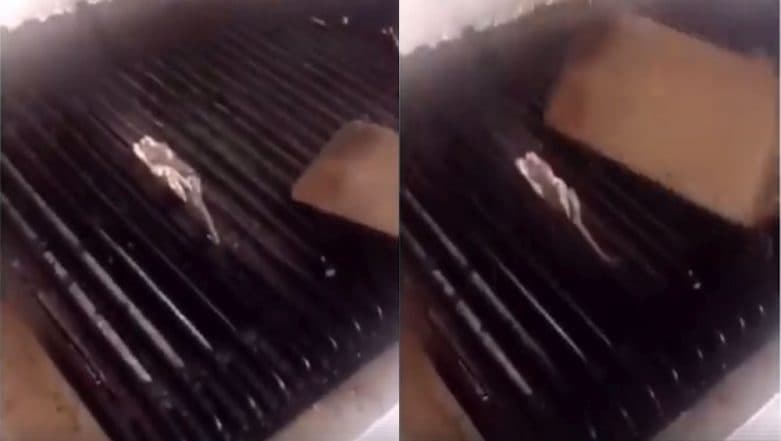 We have heard a lot many stories of finding nasty things in restaurant cooked food that may take a significant toll on the people's health and the reputation of the restaurant as well. There have been cases when people found worms in the KFC chicken and lizard found in McDonald's fries. However, the most recent one of such news comes from a Hawaii-based Teddy's Bigger Burgers restaurant chain. Pictures of a Dead Lizard In Vimal Pan Masala Go Viral on Social Media; Facebook User Asks For Ajay Devgn's Number Online.
The Burger joint closed down one of its Honolulu locations after a video of two of its employees cooking a rat on the grill went viral. Yes! The employees were found grilling a rat at the restaurant. The video of the horrific act was posted on SnapChat a few days ago with a caption "I think it's time to quit teddys." The employees are seen flipping the rat on the grill stove top with a spatula and the acting very regular about it. The exact source of the footage is still unknown. Take a look at the video.
According to a few media reports the employees found grilling the rats have been fired. "We are horrified that a former teenage employee would conduct themselves in that way and make such a video, of which we are investigating its authenticity," Richard Stula, the president of the restaurant, told Hawaii News.
The restaurant also claimed to the local newspapers that they are shutting down to thoroughly cleanse the restaurant and replace the equipment and utensils in the restaurant. Reports also have it that the diner will go through an audit and inspection before reopening.