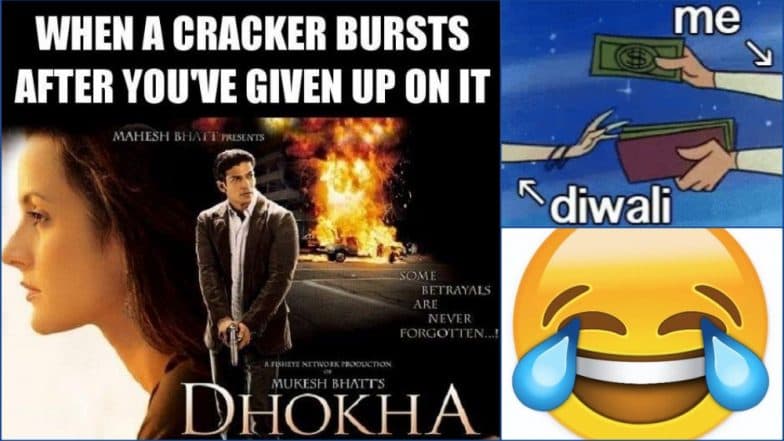 Diwali is not only the festival of lights but one to share happiness and joy with others. Your phone inbox is flooded with Happy Diwali 2018 wishes in advance, beautiful Deepavali images and photos sent by family and relatives. However, your best friends and colleagues are mostly like to send you funny Diwali jokes and memes on WhatsApp and Facebook. Because why not. With the festive mood gripping the country, there is a spectacle about Diwali that fills everyone with excitement. So, this is why we bring to you Diwali jokes in Hindi, Diwali WhatsApp stickers, funny Diwali images, hilarious WhatsApp Deepavali wishes and memes to send your BFFs on the 'Festival of Lights'. Happy Diwali Stickers for Whatsapp: How to Download Festive Sticker Image Packs for Sending Funny Diwali 2018 Messages & Picture Greetings.
The days leading up to Diwali is often hectic with all the house cleaning, decorating and setting things in order in time for the auspicious Lakshmi Puja. Once completed successfully, there is a plethora of lights and mouth-watering dishes to look forward too. With so much awareness on the ill effects of bursting crackers, it is now down on the pecking order of things to do in Diwali. Diwali Bonus 2018 Funny Memes and Jokes: At Least These Images Are Free for All Employees This Deepavali Festival.
Diwali is also about gifting our near and dear ones with tokens that symbolise Diwali like no other. Sweets like Kaju Katli and Son Papdi circulate more during Diwali than fake currency does in their lifetime. We also need to keep in mind that Diwali does lighten up your pockets and to tackle the situation we look up to our bosses for the Diwali bonus which rarely comes our way. People working in different cities have a tough job of securing their leaves for Diwali. With almost everyone needing time off work, the struggle is real. Those lucky ones who do manage to get their leaves approved feel nothing short of a lone warrior standing after a battle. Happy Diwali 2018 HD Images & Lakshmi Puja Photos: Wish Shubh Deepavali With Best GIF Video Greetings Available for Free Download Online.
With so much associated with a festival, Diwali generates a lot of jokes and memes which we all can relate to. We came up with a collection of such jokes and hope they tickle your funny bones.
Keep it Short and Sweet - Happy Diwali 2018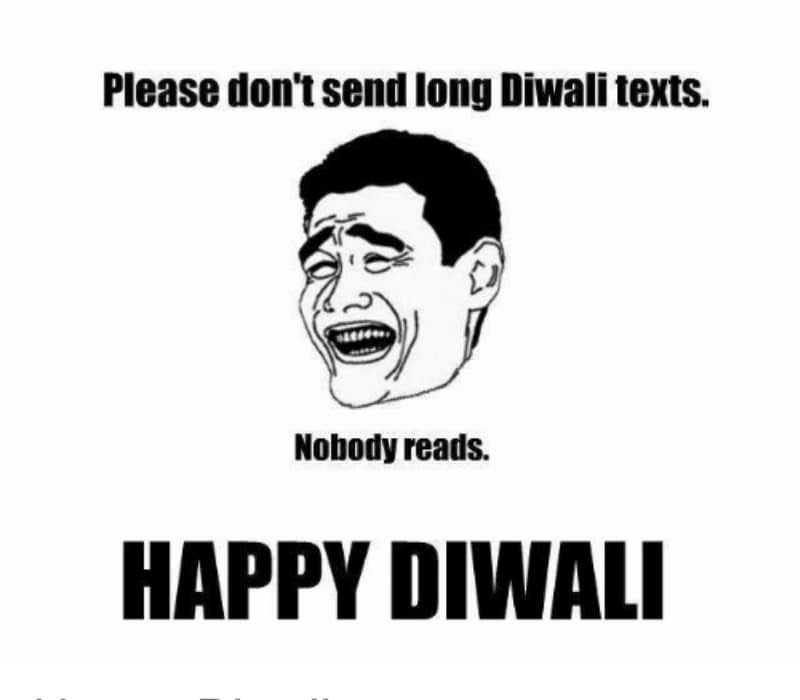 Too Much Pressure to Get Everything Right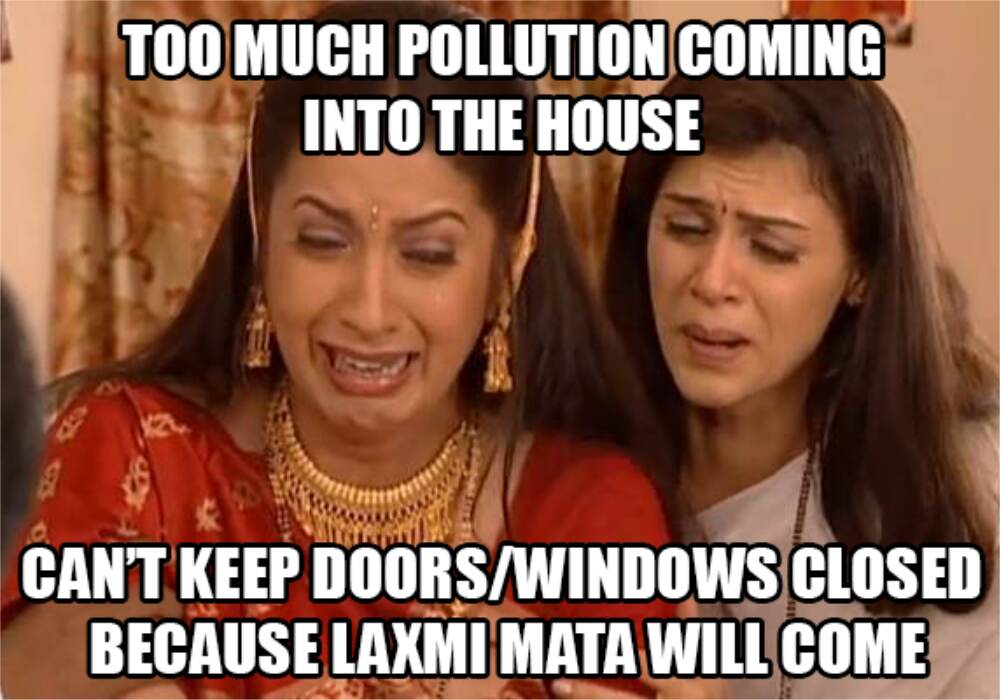 Celebrating Diwali in Tom and Jerry Style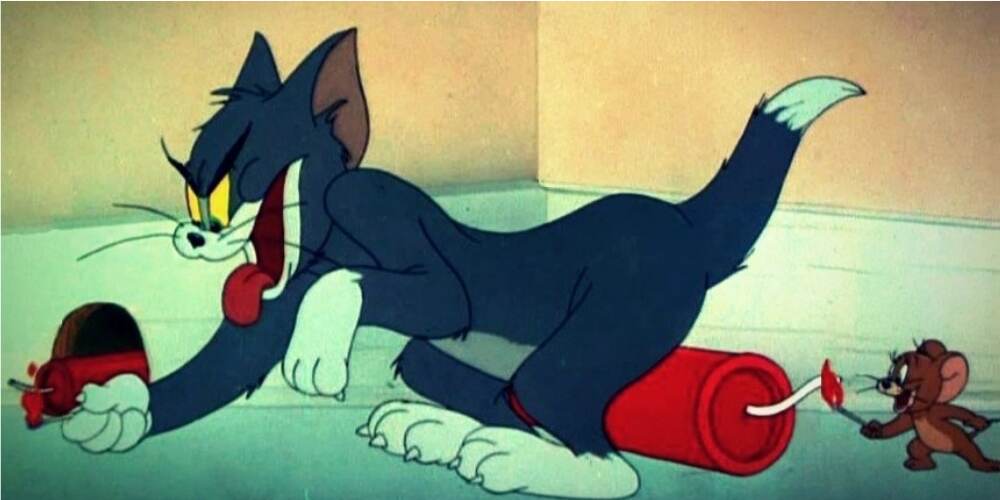 BURNNN!!

Diwali Images, Diwali Pictures, Diwali Photos -- EVERYWHERE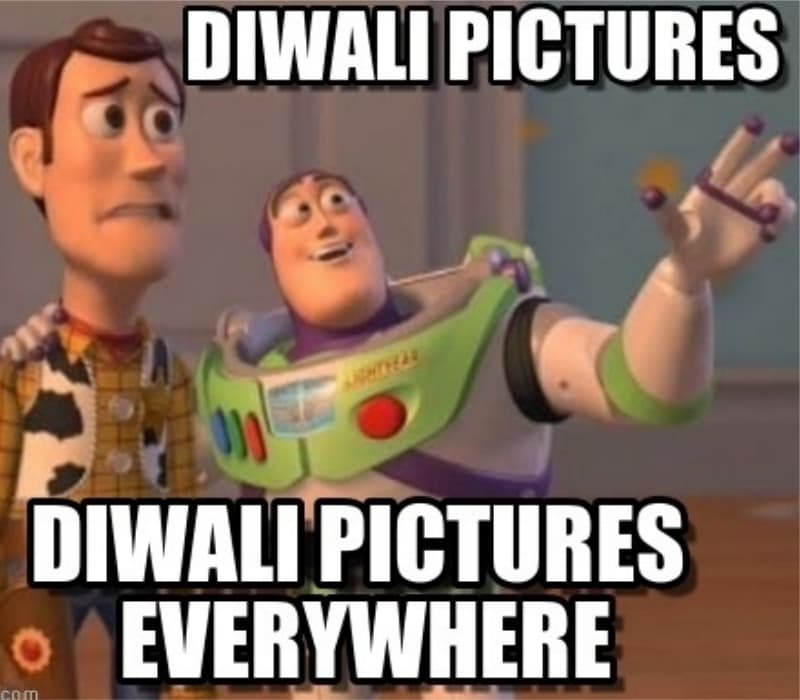 Every Single Time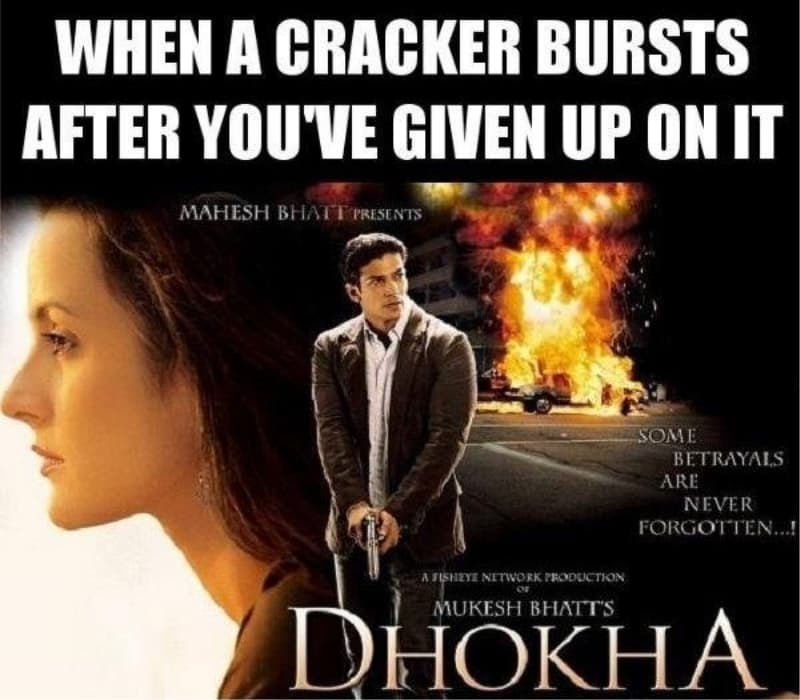 Diwali Jokes and GIF Images 
Spending money till there is nothing left in your bank account is the real Diwali ki safai.
'R-Rated' GIF Video for Diwali Celebrations
Khushiyon Wali Diwali, Asli Diwali Ki Safai!!
With Dhanteras celebrated on the 5th of November, we are left with a day for the Laxmi Puja which is to take place on Wednesday, 7th of November. Here is wishing our readers a very Happy and Prosperous Diwali 2018.