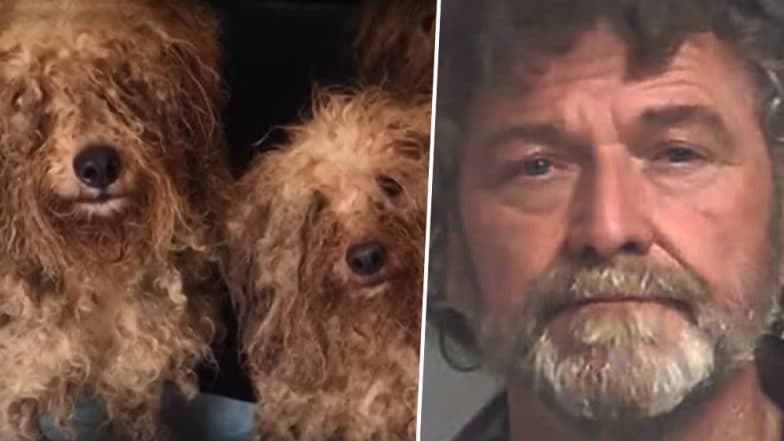 In an infuriating incident that can be called as the worst example of animal cruelty, a Georgia man has been arrested for running a puppy mill with over 700 dogs found in terrible condition. The police found the puppy mill with dogs in conditions that they described as "out of control and inhumane." 58-year-old, Reason Craig Gray, of Nashville, is said to be the man behind the puppy mill and is now facing charges of animal cruelty and obstruction, the Berrien County Sheriff's Office said in a statement, obtained by Daily Mail. Gray has been running a licensed pet-breeding business identified as Georgia Puppies which sold miniature breeds including teacup Yorkies and toy poodles for up to $600 per dog, as per reports by NBC news.
Atlanta Humane Society an organisation that aims to prevent neglect, abuse, cruelty, and exploitation of animals, in a Facebook post said, "This morning, our team is bringing some of the 700 dogs found living on a property in South Georgia into our care. These dogs have been living in crates their whole lives- one tiny crate stacked on top of another. They're matted, covered in faeces and have never been held or walked." Releash Atlanta is taking care of eight of the rescued animals and explained how they "flinch at the feeling of grass under their feet" and that they were used to sleeping standing up.
Take a look at some of the pictures of the dogs posted by Atlanta Humane Society:
Berrien County Sheriff Ray Paulk said to NBC News: "There are many questions yet to be answered. One huge one is how this licensed pet dealer was allowed to have an operation with this many beautiful creatures to be able to populate to the point of being out of control and inhumane."