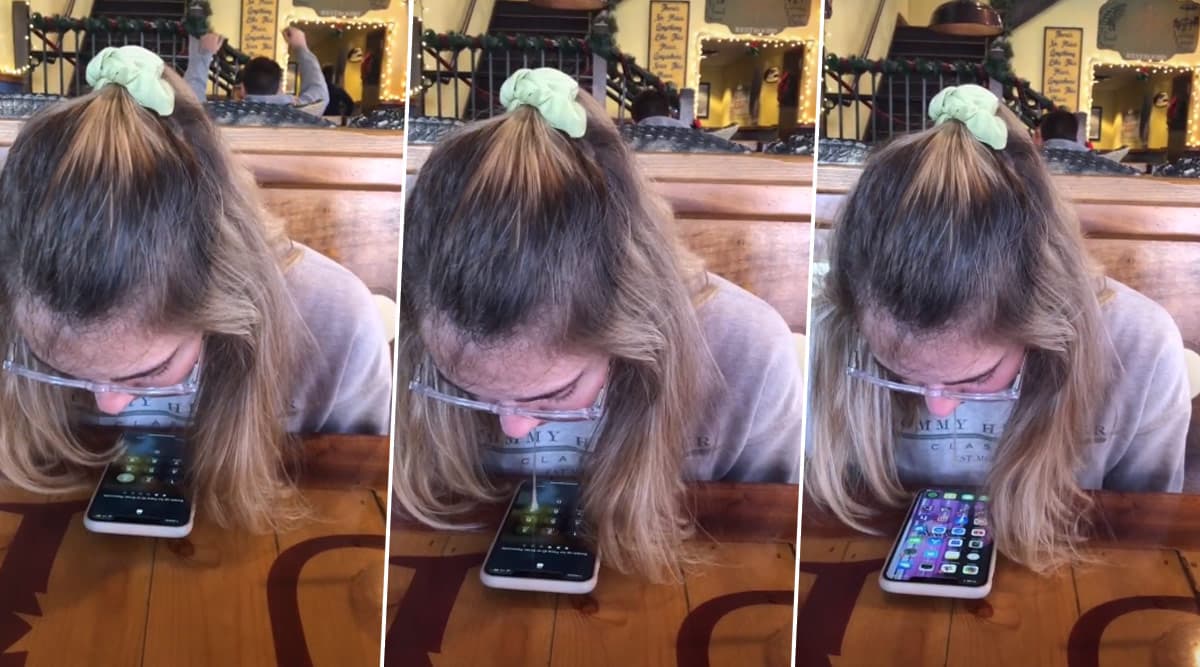 Locking a phone has become the need of the hour these days and we all are so used to the lock patterns or code that we can tell them in our sleep. But a girl from Georgia, United States and her way of unlocking her phone may leave a lot of you disgusted. She uses her spit to press the numbers to unlock her phone. Eww, but yes! And her boyfriend decided to show her unique talent to the world, so he made a TikTok video of the same. Needless to say, the video is now going viral and has got over 1.5 lakh likes! TikTok Video of Magician Zach King Flying On a Broomstick Like Harry Potter is Making Internet Go Crazy!
The girl named Jessica was out with her boyfriend at a restaurant in Savannah. She decided to show her skills of using her phone handsfree. But that meant something too gross, like using it with her saliva drool! She not only unlocked her phone with the passcode but even signed into Snapchat without using her hands at all. Her boyfriend Ryan Tito although wasn't too proud about it, made a TikTok video of it and shared it with everyone. Soon, the short video clip went viral. Brick-Maker's Heart-melting 'But I love you Daddy' Viral TikTok Video Rakes a Whopping 11 Million Views in 1 Day! But Here's Why We Wish More for the Duo.
Watch The Video of Girl Unlocking Her Phone With Her Spit:
Clearly Tito was also embarrassed as he mentioned in the caption, he would be the last time he would bring out his girlfriend in public. Just the thought of using the phone later normally is grossing some out.