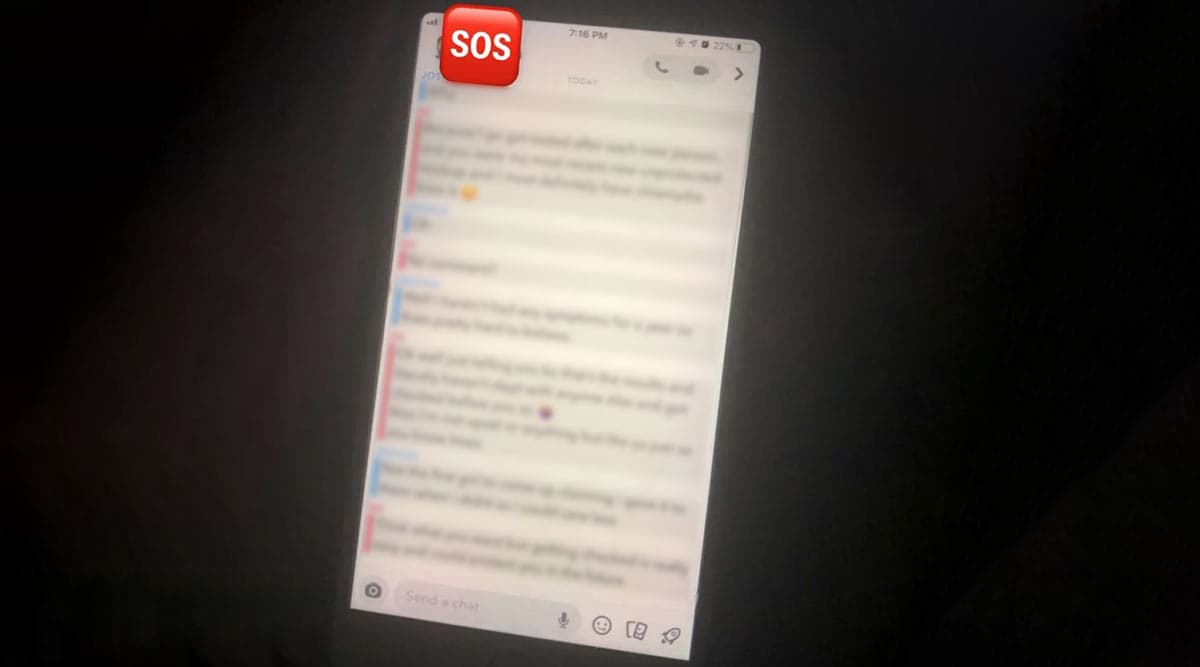 A viral dating app conversation between a couple who had a "hook up" causing the woman to end up with an STD is going viral. The man confronted by a man after she said that he exposed her to an STD Chlamydia. However, the screenshot of the conversation was uploaded on Reddit where he was seen refusing to accept the claim. However, the text exchange that has gone viral. The man not only denies initially, but also said that she is not the first one to come up with the claim.
He also was ignorant enough to say that he doesn't think it was him because he didn't show any symptoms. Ignoring the fact that Chlamydia can be highly in symptomatic and that he should himself get tested as well. In the screenshot of the conversation posted on Reddit, the woman told the man she contracted chlamydia and that she was sure of whom she got it from. She wrote on the chat: "I go get tested after each new person, and you were my most recent new unprotected hookup and I most definitely have chlamydia from it". The man, who's name flashed as Joshua, simply replied "Oh" without having any reaction to what she said. The unidentified woman then asked: "No comment?"
The man's ignorant attitude had the audience shocked. Redditors were surprised with the man's attitude who also has the audacity to further say, "Not the first girl".. well okay then, case solved you have it," a Reddit user commented. Netizens were taken by surprise when they read his message: "Not the first girl to come up claiming i gave it to them when i didnt so i could care less[sic.]
Some people were impressed by the way the girl handled the situation. One of the comments read: "She's handling that pretty well. Especially after that last comment." And the man's claim that he didn't have chlamydia because there were no symptoms was addressed by one of the Redditors. He wrote: "Chlamydia is usually asymptomatic. Only 30% of women and 10% of men actually show symptoms". To which another added, "Chlamydia often shows no symptoms and is easily treated and cured so either way, this guy is an idiot."