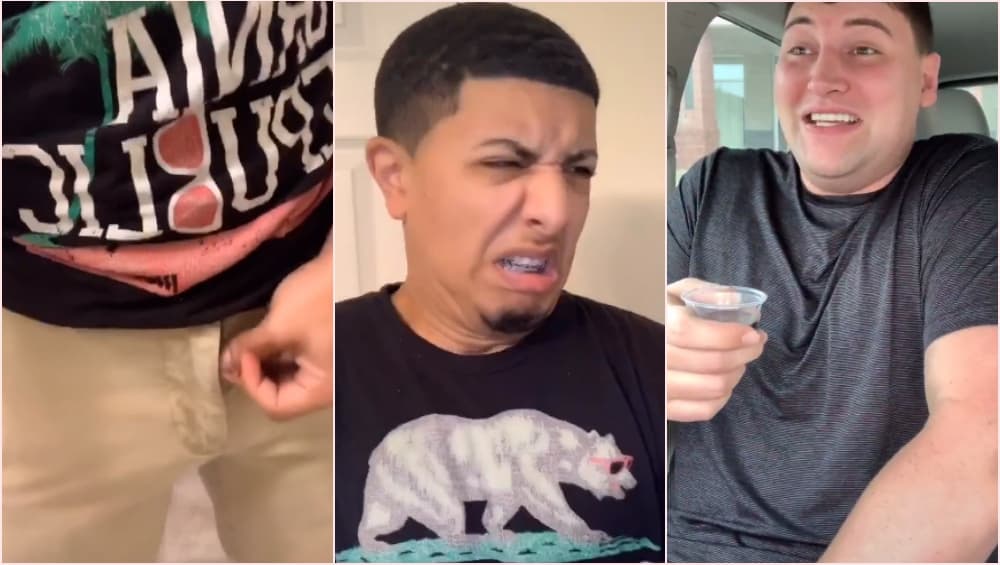 Wait, what! We had the same reaction as you, after watching videos of guys coating their testicles in soy sauce and then claiming that they can taste it. It sounds, nothing but crazy. Internet is a place for bizarre viral trends for sure, but this one (ahem), definitely takes some balls! One by one, guys are participating in the viral challenge. They coat their testicles in soy sauce, and can apparently taste the flavour. Now if you are thinking that it is just another viral trend that men are participating, you are not wholly correct. It is indeed just another viral challenge, but this one is associated with science proven theory. Bizarre TikTok Video of a POTATO Getting a Makeover Goes Viral on the Internet. 
So, a woman recirculated a 2013 article by Daily Mail that claims that, "Testicles have taste buds." Curious to know if it actually happens, TikTok user, @cryinginthecar asked everyone with balls to dip them in something to test this science. She captioned her video, saying, "please I need to know." Well, sure, you do! Cockroach Challenge: People Are Putting Creepy Crawlies on Their Faces as Part of Bizarre Internet Trend. 
Watch the Video:
And guys did not disappoint her or themselves. They participated in a bizarre trend and filmed themselves while doing the experiment. TikTok user, Alx James decided to put soy sauce on his testicles to see if he would be able to taste it. It turns out he did and apparently had a sensation.
Dip Your Balls In Soy Sauce!
Like him, many other TikTok users participated in this viral challenge. Not just soya sauce, they even dipped their balls in other juices and sauces. Boy, it is getting hilarious!
Here Are Other Videos:
It Works!
People Want to Know:
Dr Kirten Parekh, a podiatrist from New Jersey, clarified this claim, in responding to the original video. BuzzFeed quoted him, saying, "Research shows that there are taste bud receptors all over the body and it's speculated to be for fertility." He added, "Just because you have taste buds in that area doesn't mean you can physically taste those flavors. Your body might receive it, but you won't have a perceptive taste of sweet, sour, or whatever flavor."
Dr Kirten Parekh, Clarifying!
Uh oh, turns out it's just in your head! But why these men claimed that they could actually taste it in their viral TikTok videos. A matter to give it a thought! Whatever the reason is this online TikTok challenge is fun to watch. Big thumbs up to everyone and their medical curiosity!