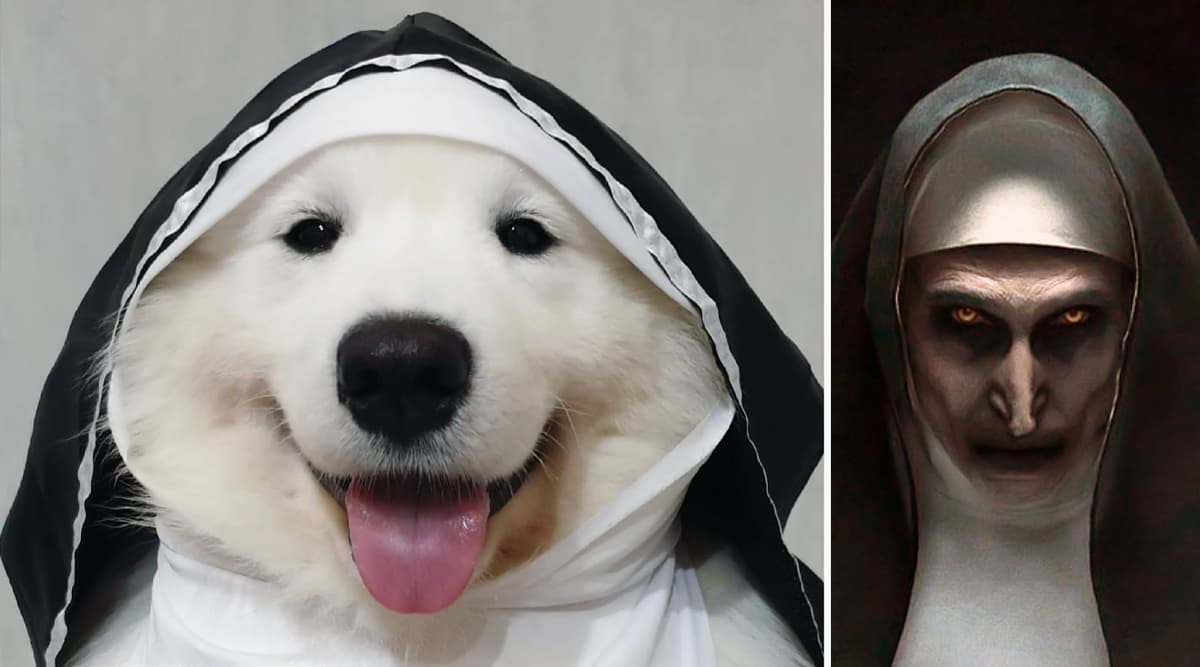 Whether you are 18 or 80, Halloween is great fun! But do not limit crafting to just your human family members. Your pets are equally enthusiasts like you for the spookiest festival. If you still have doubts as to how pets are going to react or carry those outfits, we suggest you hold that thought and look at this viral pic. A cute doggo is giving costume inspiration for its fur-friends alike. Dressed as The Nun, the pooch looks extremely adorable, yet keeping up the eerie vibe of the season. Besides, it also provides as the best last-minute hack to dress your pets for Halloween 2019. How? You will have to see the viral pics to find out. Halloween 2019 Costume Ideas for Pets: Spooky Yet Cute Dog Outfits That Every Pup Parent Should Have. 
Our canine companions can always work an outfit better than any models on the runway. That goes double for Halloween costumes! It is their cuteness that raises the appeal of any princess or even ghostly get-up. This dog dressed as a Nun has just proven that. Those who have watched the movie, surely remember the appearance of the demon Nun. Some of you, might still have a nightmare! But not when you look at this pooch. Donning in The Nun costume, and that adorable smile on its face, the canine is surely best dressed for the spookiest festival. Plus, it is visibly a quick Halloween outfit idea for the pooches. Easy DIY Ways to Dress like the Mistress of Evil on October 31. 
View Pics:
If you swipe left, you can see some more exciting costume ideas for dogs. The pictures were shared on Instagram by user @falcon_samoyed. The Dracula, Zombie, Maleficent, Angel, Pirate, Pumpkin and Mummy, you have all the outfits for your pooches to celebrate Halloween 2019.
Aren't they the cutest? This Halloween, let your pup do what they are best at—cuteness! Trick or treat as a duo, by dressing up your canine buddy for the spookiest festival of the year. Happy Halloween.