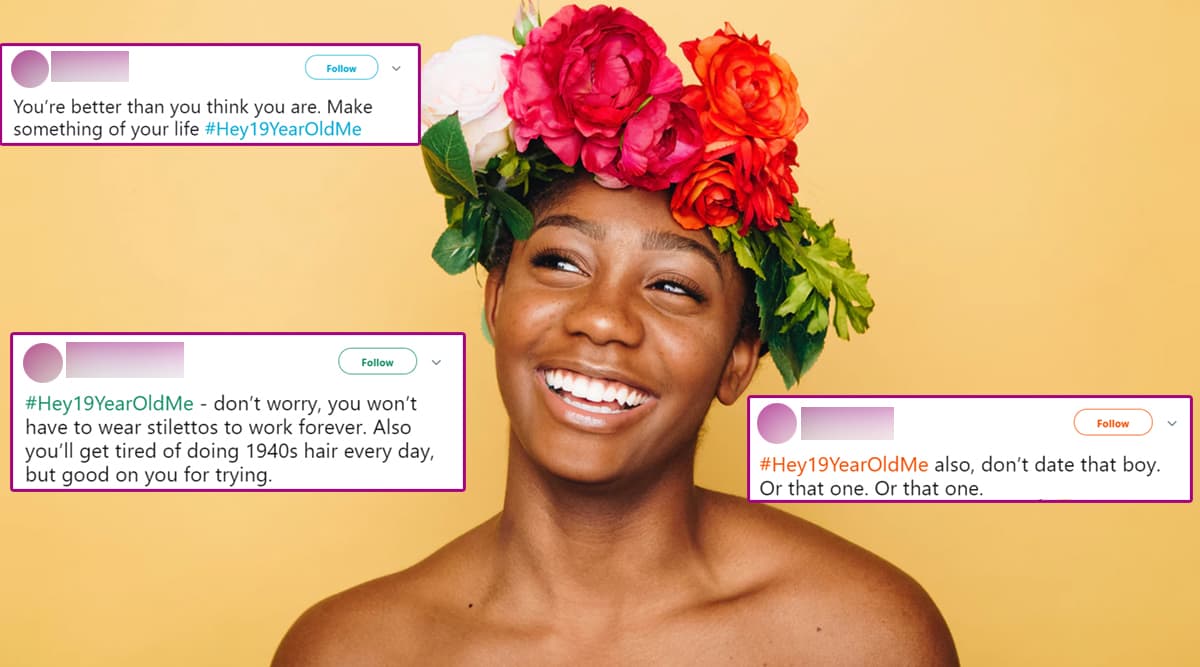 You wish you could go back and tell so many important things to your younger self. It would have been such a life-changing journey! But it is never too late. Twitterati is giving some awesome advises to their younger selves with hashtag, #Hey19Year0ldMe. Started by one Twitter user, tweets surfaced online with people revisiting their younger selves and sharing so many heartwarming, meaningful and even funny stories. All of them are quite relatable. The hashtag is going crazy viral and for good. 'Can't Hook My Bra, Can't Wink!' Twitterati Confess About Simple Things They Struggle With in 'Life Skill Blind Spots' Thread. 
We have grown up making horrible mistakes, learning so much and even getting upset on petty things. We were too young to understand what is correct and what is not. And that life is too short to stress on every small thing. We all wish that we could turn the clock. Writing notes to our younger self can give us some peace. That is what Tweeple are doing, and we are so glad that it is one of the top trending hashtags on social media. If you are a 19-year-old, this trend might seem a little weird to you, but it means a lot to the seniors. Check out the viral tweets; people are sharing along with hashtag, #Hey19Year0ldMe. 'This Tweet is Unavailable' Message Goes Viral on Twitter Threads! What Could The Error Message Mean?
You Are!
You're better than you think you are. Make something of your life #Hey19YearOldMe

— Sebiroth 🍀 (@TheSebiroth) September 14, 2019
Best Advice:
#Hey19YearOldMe - don't worry, you won't have to wear stilettos to work forever. Also you'll get tired of doing 1940s hair every day, but good on you for trying.

— ⚔️a tiny felon⚔️ (@callioperyder) September 15, 2019
Keep Writing:
#Hey19YearOldMe also, don't date that boy. Or that one. Or that one. Also, you'll be an idiot on the Internet for a living 😌 p.s keep writing

— Sophie Craig (@itssophiecraig) September 14, 2019
LOL:
#Hey19YearOldMe Put all your money on Jimmy Carter to beat Jerry Ford. You won't regret it.

Oh, and get a haircut. Your mom's right, you look ridiculous.

— John Hausman (@JohnSHausman) September 14, 2019
The advent of social media has given us a lot of opportunities, and so many moments that we would love to cherish. #Hey19YearOldMe is one such viral moment. These tweets are sure to make you smile on any tough day. You are loveable! Have you written it to your younger self yet?