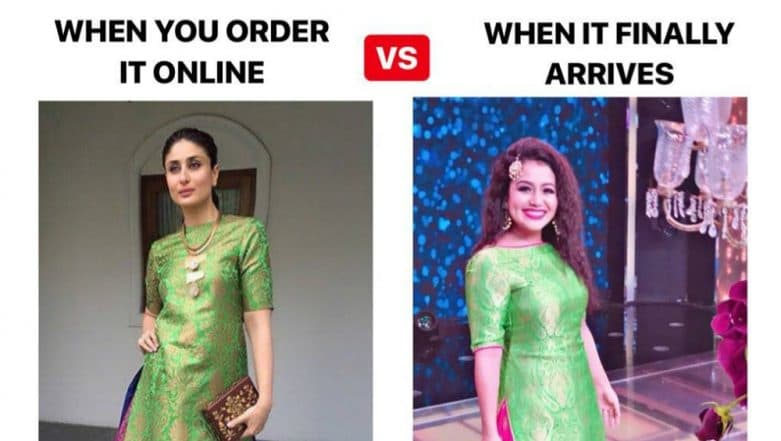 She is a famous singer and everyone's favourite reality TV show judge. You know who are talking about. Yes, your very own, Neha Kakkar! Apart from singing and being an entertaining judge, Neha is also famous (or rather infamous) for shedding tears at the drop of a hat! Indian Idol 10 audiences have seen her cry almost every episode, which many also dubbed it as 'fake'. However, there is something that would make Neha Kakkar cry very real tears. It is the latest post by Diet Sabya, an anonymous Instagram handle that calls out blatant copying in the fashion world and their new victim is poor Neha! Top 10 Copycat Designers Highlighted by Diet Sabya on Instagram.
Diet Sabya posted a collage of Kareena Kapoor Khan and Neha Kakkar in 'Expectations vs Reality' template meme with the caption: GUTS ON दिलबर दिलबर! 😂🤣😝🙈..#kareenakapoorkhan in @payalkhandwala; @nehakakkar in unknown 🙄. #dietsabya #guts #gandi #copy #🤢. It showed A-listed Bollywood actress wearing a traditional outfit from designer Payal Khandwala with the caption 'When you order it online' on one side. On its right, it has the picture of Neha wearing a similar ethnic attire, clearly inspired by Payal's original design. Diet Sabya cheekily captioned Neha's photo with 'When it finally arrives.' Deepika Padukone Blatantly Copies Irina Shayk! Indian Actress' New Ad Is a Complete Rip-Off of Hot Russian Model's 2013 Photo Shoot (See It to Believe It).
Expectations Vs Reality = Kareena Kapoor Khan vs Neha Kakkar 
We obviously remember Kareena's outfit despite the fact that she wore it three years ago in 2015 for the International Children's Film Festival in Hyderabad. Bebo looked flawless in the silk brocade green tunic, which she paired up with a purple hand block printed skirt. Kareena's minimalistic look was flawless in this Payal Khandwala outfit.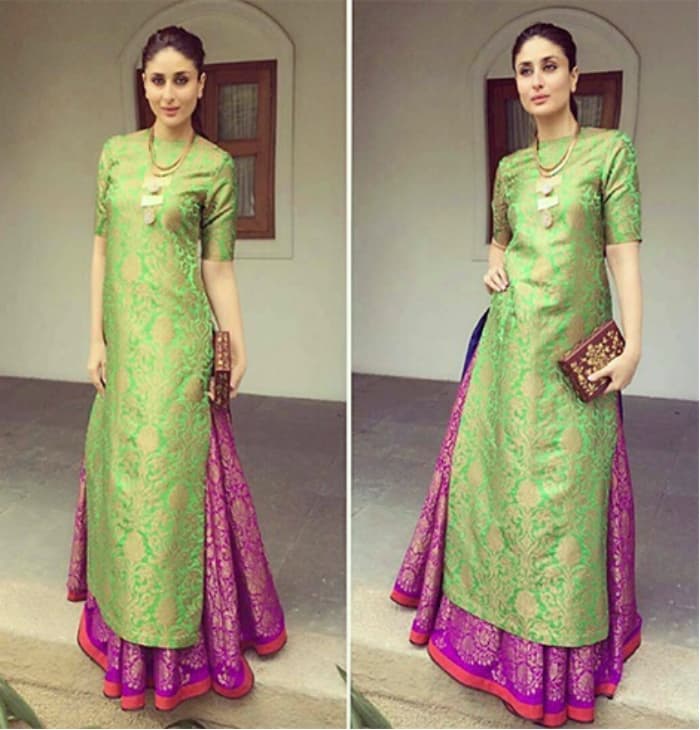 Coming to Neha's attire, she is wearing a dress that is definitely inspired by Kareena Kapoor's Payal Khandwala outfit. While the designer of Neha's outfit remains unknown, one can understand it is an unimaginative piece of work. The person has stuck to keep the kurta in the same shade of green but changed the skirt colour from purple to pink. We feel bad for Neha for she has become a butt of jokes courtesy this 'borrowed' look. We hope she warns her stylist into not making such blunders in the future.