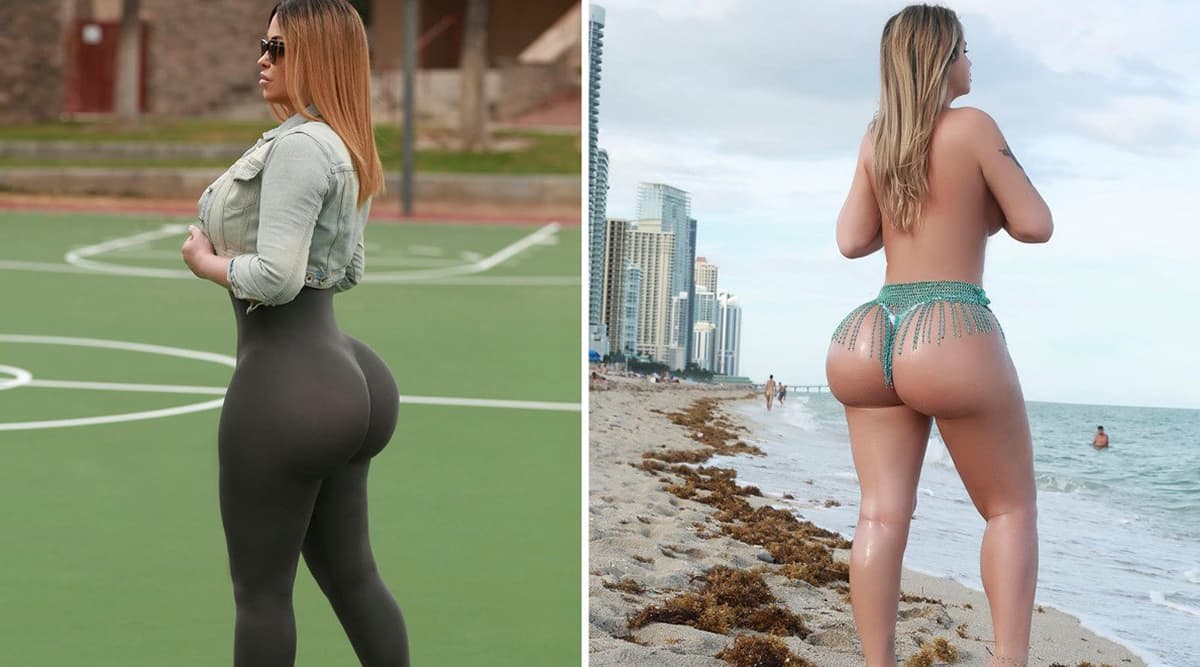 Instagram influencers are finding creative ways to shape their careers using social media platforms for good. One of the influencers to make the headlines recently is Andrea Vasile also known as Andrea Abeli. This gorgeous diva has a perfect hourglass figure and her butts are to die for. With Instagram followers over 3.1million, Abeli said that she makes over $1.5M a year by posting pictures of her huge bottoms, in an interview with New York Post. However, she says that her secret to winning over Instagram is her honesty. She says that she has always been extremely honest with her followers about her surgeries. She said to the esteemed portal that, "I am known for my honesty and not cutting corners. I am blunt about my plastic surgeries". Talking about her humour she further says, "I'm always trying to combine humor and sex appeal to make entertaining content."
Take a Look at Her Pictures:
Instagram model says she makes $1.5M a year by posting big butt pics https://t.co/C4GV8TlSxn pic.twitter.com/G73K11qr9w

— New York Post (@nypost) October 8, 2019
It is great to see influencers being real about their surgeries and their content online. Take a look at some of the reactions she received on Twitter:
— SliceOfLife (@joemt75) October 8, 2019
Funny GIF responses
— k williams (@kwill42) October 10, 2019
For Sure
Mmm. Wow, what an acomplishment.

— Siul Oczoro (@JLuis_001) October 8, 2019
Although, Some Questions Like This One Surged
She could probably make three times that modeling for toilet seats or Charmin.

— Neveryoumind (@TheRealArtzilla) October 8, 2019
Andrea Abeli's Instagram bio reads, "Team Not Natural", clearly stating that she opted for surgeries and honestly, the results are great. Some Instagram influencers have been previously accused of lying to their followers. Influencers often post amazing and jealous-worthy content but they all may not be real. Just earlier this year, a sister of an influencer exposed her sister faking 'hike' pictures on her feed. Casey Sosnowski put up a picture of herself dressed in athletic gear amidst some trees and an inspirational caption. However, her sister exposed that the picture was 'staged' shot that was taken in their backyard.