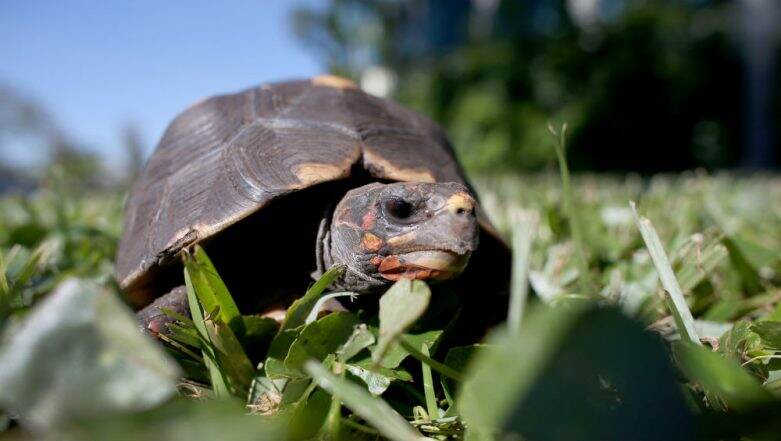 The world's oldest living land animal, Jonathan the tortoise may not be able to get the cataract surgery done as vets say it is too risky. The 186-year-old tortoise is known for living more than anyone on this planet currently. However, the popular tortoise is currently blind and cataract surgery cannot be done on the animal. Jonathan was 50 years old when he arrived at St Helena in the South Atlantic island from Seychelles in 1882.
He lost his sense of smell but continues with an active life in the grounds of Plantation House, the St Helena's governor's house. He was given the name in the 1930s by then governor Sir Spener Davis. Jonathan is also the only person to have seen 28 British governors come and go in his lifetime. The list includes eight British monarchs from George IV to Elizabeth II other than 51 British Prime Ministers who served at 10 Downing Street.
Daily Mail quoted Lord Ahmad of Wimbledon as saying, "St Helena's most famous resident, Jonathan the tortoise, is looked after by the island vet who ensures a high standard of care to the world's oldest terrestrial animal. After much deliberation on the island, the vet decided removing Jonathan's cataracts was too high-risk a procedure."
After the death of 175-year-old Harriet, a giant Galapagos Land tortoise, in 2005 in Australia, Jonathan has been recognised as the world's oldest living land animal. Jonathan had a mate named Fredrica in 1991 when the vets thought he should not feel lonely. However, thirty years later vets found out that the tortoise was male and renamed, Frederic. They realised when they were repairing the reptile's shell.