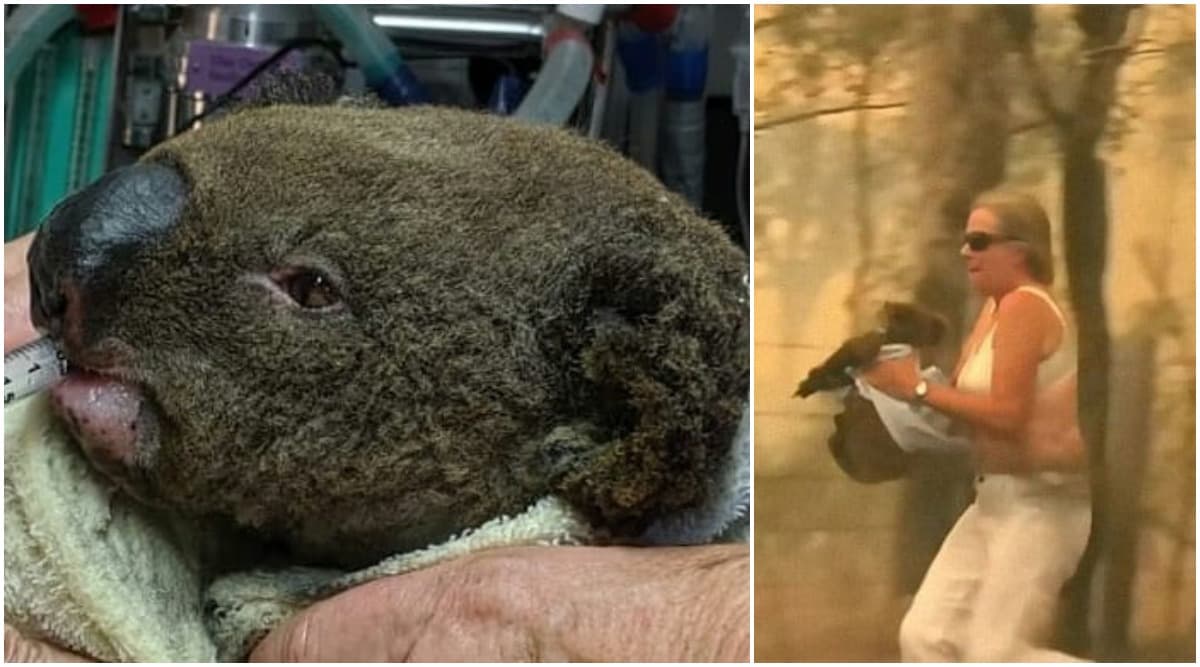 The koala which was saved from New South Wales bushfires by a woman has been put down in a hospital as its condition aggravated. Earlier last week, footage of Toni Doherty saving the koala from Long Flat bushfire near Port Macquarie had gone viral on social media. The injured animal was taken to the Koala Hospital in Port Macquarie where his burns were treated. She had named the marsupial Ellenborough Lewis after Doherty's grandchild. However, the animal has died after it could not be recovered. Dog Saves Injured Koalas From Australian Bushfires by Sniffing Their Faeces and Fur (See Pictures)
The hospital where the koala was admitted broke the sad news on Facebook. They wrote, "Today we made the decision to put Ellenborough Lewis to sleep. We placed him under general anaesthesia this morning to assess his burns injuries and change the bandages. We recently posted that 'Burns injuries can get worse before they get better'. In Ellenborough Lewis' case, the burns did get worse, and unfortunately would not have gotten better."
Check Out The Koala Hospital's Facebook Post Below:
Video of Koala Being Rescued by Toni Doherty From Australian Bushfire:
After many koalas were injured in the bushfires a campaign was set up on GoFundMe platform to raise money to treat the animals. Deadly bushfires burnt vast areas of eastern Australia killing hundreds of koalas this month in New South Wales alone. The koala had suffered burns to his hands, feet, arms and legs. A few days ago the hospital said that it did not keep koalas alive if it caused them a lot of pain and discomfort.
Port Macquarie Koala Hospital had set up a crowdfunding page to provide automatic water drinking stations for wild koalas. It received over one million, Australian dollars as donations come from more than 20,000 people from countries including the United States, France and England.