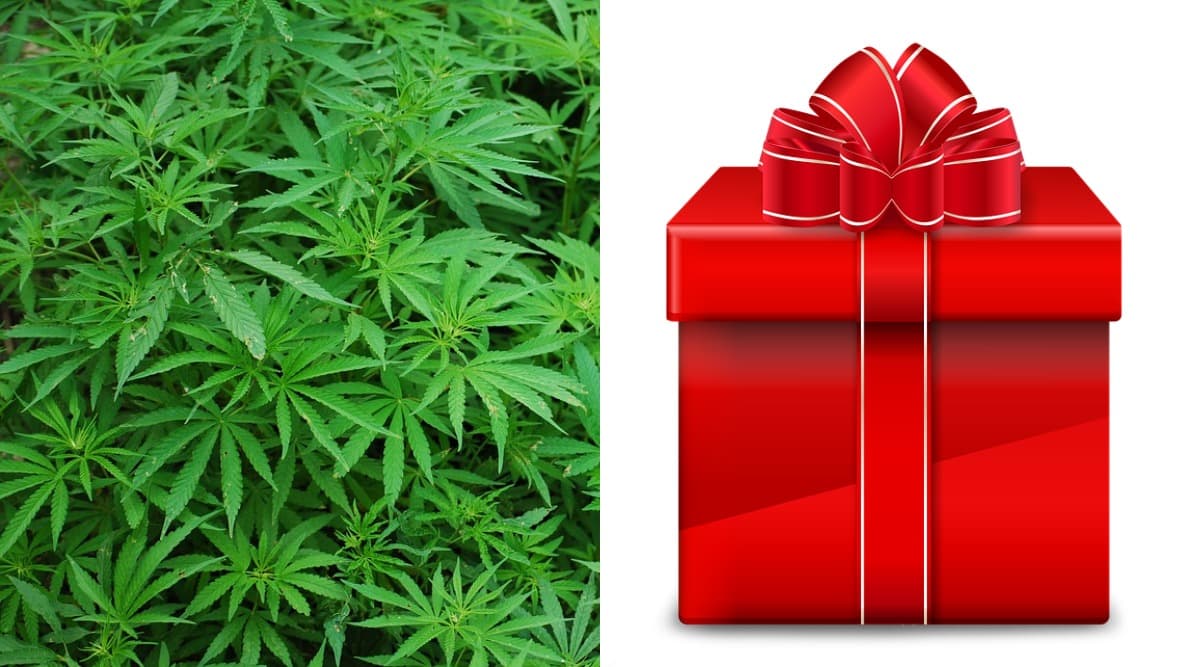 A man's Christmas gifts have landed him in jail. Police caught 57-year-old Somphone Temmeraj with more than 80 pounds of marijuana at Nashville International Airport on Monday. According to court documents, he tried to disguise weed as Christmas gifts. A police dog sniffed his gifts and thereafter he was questioned. Officers checked his bag after they felt something suspicious. Cops said that they picked up the bags and loaded them onto a cart. Recreational marijuana is legal in nine states and medical marijuana is legal in 29 states. According to a recent poll, 64 per cent Americans support the legalisation of marijuana. Argentina Woman Fakes Pregnancy to Smuggle 5kg Cannabis in Fake Baby Bump.
He said that he let officers search the bags which according to Somphone were filled with Christmas gifts. As per Somphone's documents, he had flown to Nashville from Seattle. According to online records, he was booked into jail and released on Tuesday morning on a bond. It is not sure if he had a lawyer who could comment on his behalf. Seems Somphone's desire to celebrate 'green' Christmas has gone down the drain. Man Arrested For Trying to Smuggle Cocaine Worth USD 34,000 Under His Wig at Barcelona Airport (See Pictures)
Transportation Security Administration (TSA) are the ones who look into suspicious people and luggage at US airports. While small amounts won't garner their attention, heavy baggage does make them suspicious. In a recent Instagram post, "TSA officers DO NOT search for marijuana or other illegal drugs. Our screening procedures are focused on security and detecting potential threats. But in the event a substance appears to be marijuana or a cannabis-infused product, we're required by federal law to notify law enforcement. This includes items that are used for medicinal purposes."