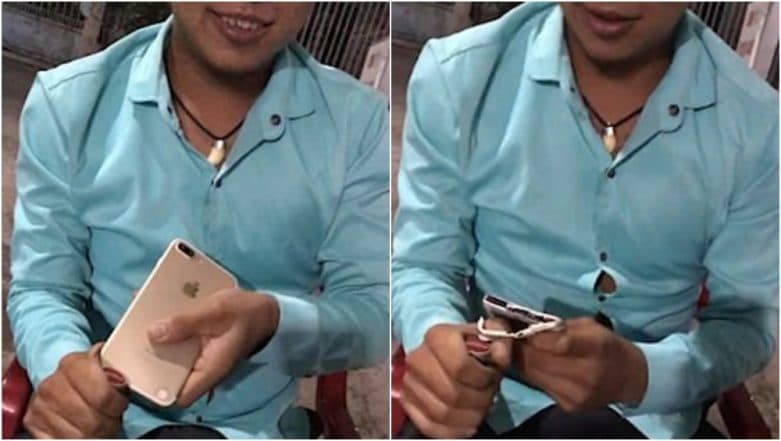 It's weekend which also means for a lot of people it's the time to bring out the beer bottles. However, if you do not find a bottle opener in the vicinity, we would suggest you buy one, because, iPhones are never the answer. Video of a man opening a beer bottle with an iPhone has gone viral on social media platforms. The clip shows him opening the glass bottle with the back of his phone and guess what? He succeeds, probably giving him the required impetus to try the method again. Taiwanese Man Swallows Apple Airpod! After Passing Through Digestive System It Still Works Fine, Calls it 'Magical'.
Presumably, the friend who was capturing the attempt, can be heard cheering for the man as he goes ahead with it. The man goes for the next bottle and applies the same technique, but this time, it doesn't work. Instead, his iPhone breaks; the clips shows a side of his phone detached from the rest of its body.
Watch the video below:
While he was opening the first bottle, a side of the phone bends sharply probably giving him an indication. But the man did not seem to be bothered and went for the next one. After the phone breaks, the only audience who gave him the boost laughing hysterically. The video is being widely shared on social media with people laughing at the man's silly notion that his 'expensive' iPhone can multitask as a bottle opener. This not the first time someone tried using iPhone as bottle opener; many YouTubers have successfully done it in the past. We hope the man copes well with the loss and is doing fine.