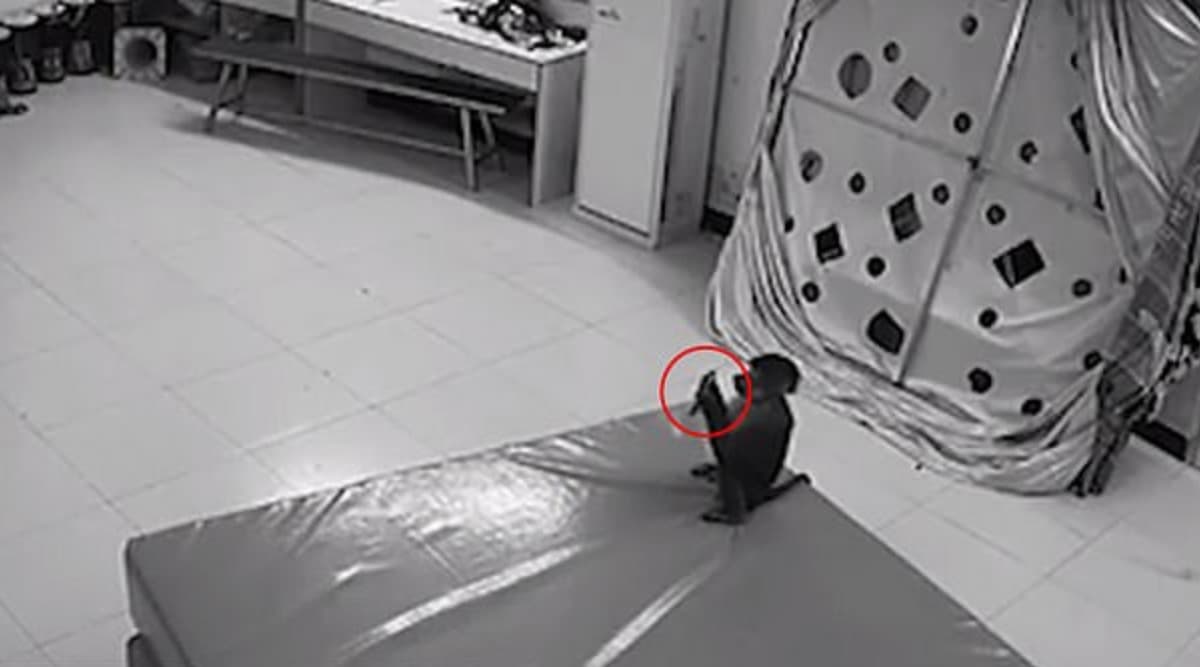 A monkey in China has been caught on camera doing online shopping using the mobile phone of its user. The keeper said that the zoo animal has seen her purchasing things from the internet multiple times. It seems that the monkey remembered it and attempted the same. A CCTV footage of the incident shows the monkey taking the phone and typing into it. According to Jiangsu TV, the incident took place at Yancheng Wild Animal World in Changzhou, a city in eastern China's Jiangsu Province on Wednesday. Dog With Super Long Nose Becomes Internet Sensation! View Pictures And Videos of Eris, a Borzoi Sighthound Going Viral on Social Media.
The zoo worker, named Lv Mengmeng said that she had left the monkey alone to get it some food leaving her phone behind. On returning she checked her phone only to see she had a few order confirmations for goods she did not buy. The CCTV footage shows the monkey holding a mobile phone and pressing on the screen. She had added things to the cart of the shopping website to order later during the annual sale, but the monkey somehow managed to place the order.
Monkey at Chinese Zoo Places Order From Keeper's Phone:
Lv said that the monkey used to keenly observe her using the smartphone. She believes that the animal learned how to place orders on shopping website from her. Lv was quoted as saying, "The money has been brought up by me. We spend most of the time together. I like playing on my phone and I like playing on my phone next to it. It has seen me placing orders on Taobao (Chinese e-commerce site)." While she couldn't get discounts on the products, she is planning to keep them all as it is daily necessities.