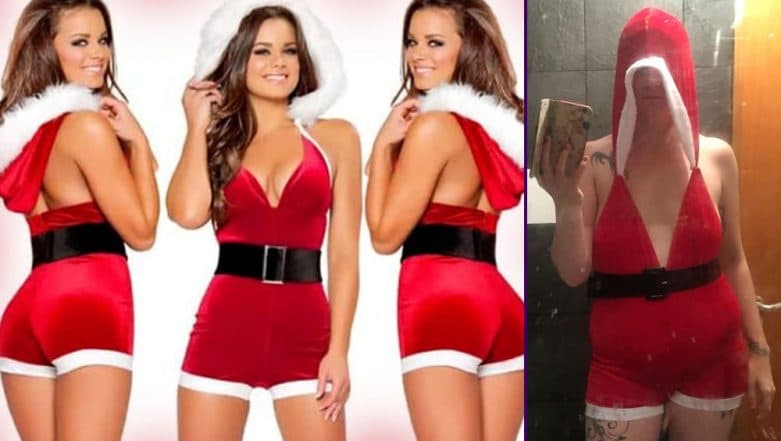 Online shopping really does not always turn out the way it should on many occasions. People get delivered with wrong products or even empty boxes. Not all the outfits you see online turn out to be the same. There have been many fashion disasters experienced by people who do online shopping and one more example to them is a mother of two children from Edinburgh. 28-year-old Lisa Williamson decided to buy a sexy Santa suit on eBay which was supposed to fit all sizes. The outfit was a clear misfit but the mother wasn't let down but cause the humour in it. She posted the mishap on her social media site Facebook and a lot of people could laugh out loud. Woman Tries to Sell WWII Artifact on eBay, Turns Out to Be a Live Bomb!
Lisa struggled to try it on but managed to see the funny side of it. When she wore the dress it stretched completely and ended up looking too funny. In a report to Daily Mail, she was quoted, "Going by the description it should have been a comfy fit and the description even says 'the costume is very good quality and looks great on.' But I've checked the measurements and they're all wrong - I'd still shop online, but I'd be more careful with eBay." She is happy that her picture is giving other people some entertainment though. Woman Accidentally Sends Sex Toy Along With Shoes to Customer on eBay!
Check Pics of Ill-Fitted Sexy Santa Suit Ordered by the Mother on eBay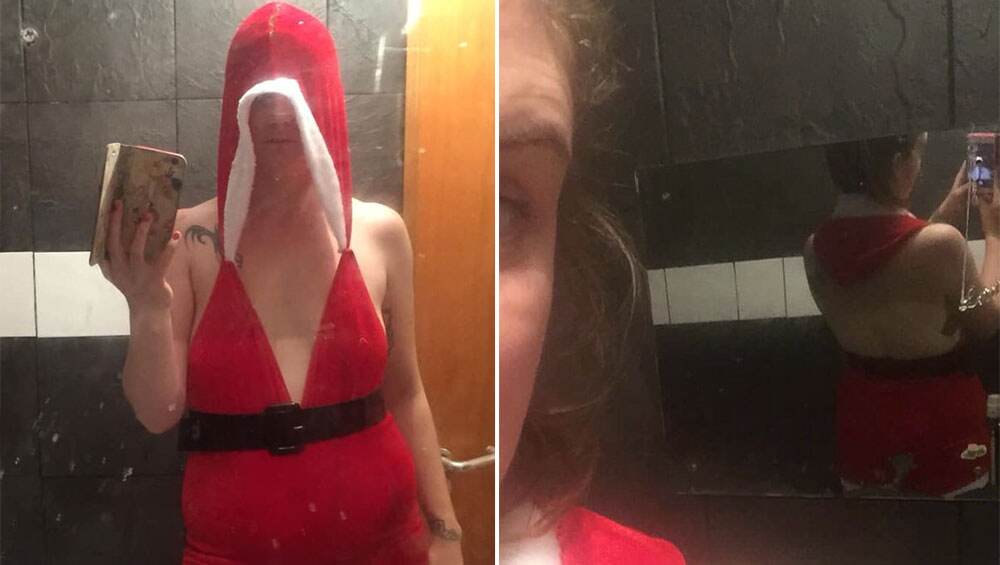 Lisa was very enthusiastic about dressing up for Christmas and this one big fail did not dampen her spirits. She managed to dress up like an elf to relive in the festive celebrations. Although she thought the sexy Santa suit would have been a perfect choice, it clearly wasn't. She knew when she opened the box that the quality was rubbish. But she still went ahead to try it and the funny aftermath became a good joke for her friends on social media. Well, not everything you see and buy on the internet comes perfect.