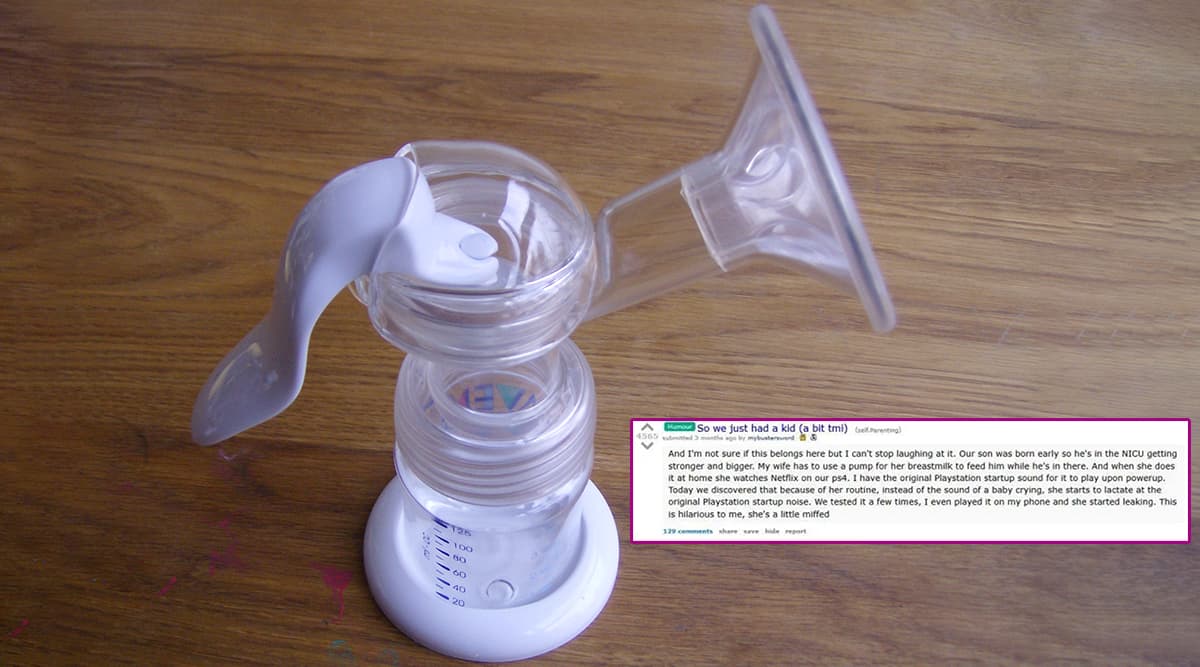 So apparently, breastfeeding moms respond to triggers that cause them to lactate at listening to babies' cries. Many experts have believed that it is the body's response to a baby's cry being the stimuli. But a recent comment on a parenting thread on Twitter is blowing people's mind and making them ROFL at the same time. So this father claims that his wife lactates when she hears the sound of PS4 turn on. It is not an unknown fact that breastfeeding women, on hearing their babies cry, automatically begin to produce but this new dad explains how his wife produces milk to the sound of their PlayStation starting up, instead. Mother Pumps Breast Milk for 63 Days for Donation After Losing Her Son to Trisomy 18. 
The man started his story explaining his wife has to pump milk and the rest of her daily routine. He writes, "We just had a kid and I'm not sure if this belongs here but I can't stop laughing at it. Our son was born early so he's in the NICU getting stronger and bigger. My wife has to use a pump for her breast milk to feed him while he's in there."
"And when she does it at home she watches Netflix on our PS4. "I have the original PlayStation startup sound for it to play upon power-up. Today we discovered that because of her routine, instead of the sound of a baby crying, she starts to lactate at the original Playstation startup noise. We tested it a few times, I even played it on my phone and she started leaking. This is hilarious to me, she's a little miffed."
While breastfeeding moms responding to baby's cry makes sense, the response to PlayStation being on seems a little weird. However, when the man explains that her routine has somehow wrapped around that, it kind of makes sense.
One of the comments made by another new mum explained a similar situation except here the mother said the lactates merely looking at the pump. Her comment read, "My twins are also in NICU and I'm pumping for them at the moment. I had to ask the lactation consultant the other day about it because my trigger is apparently just looking at my pump. Not as funny as the PS4, but yeah. I never reacted to the sound of babies or looking at pictures of my babies. Just looking at the pump as I get ready. Lol." Well, this definitely is hilarious. Nature does work in mysterious ways and these breastfeeding triggers are certainly a great example. What say?