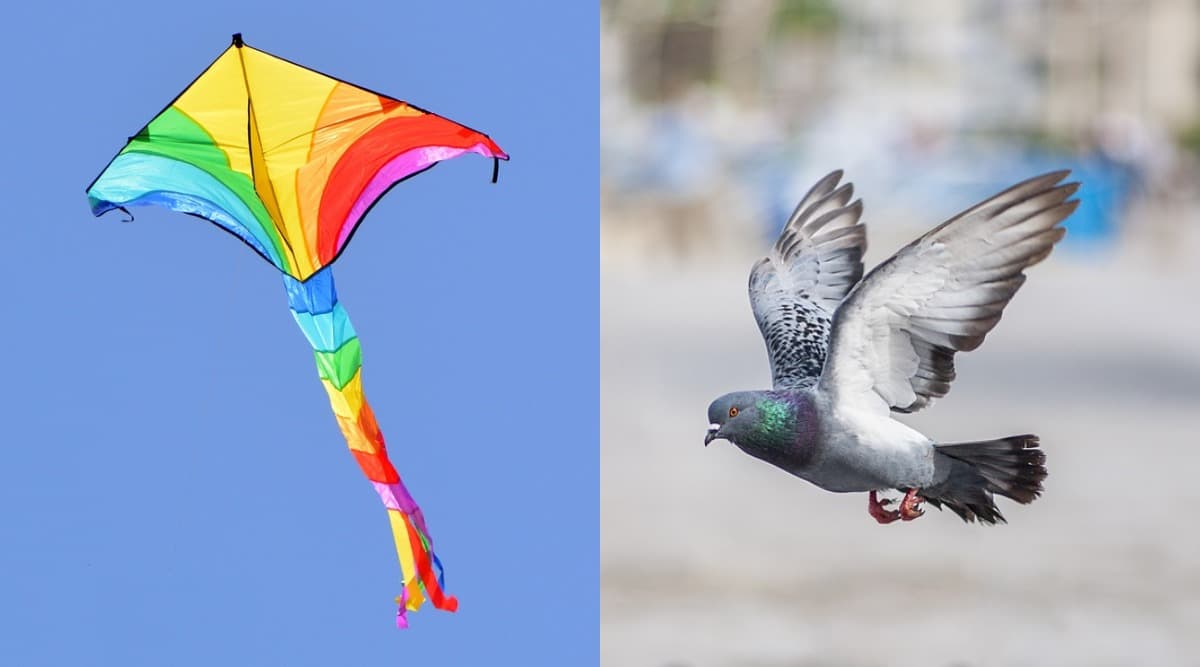 Kite strings kill hundreds of birds every year. The sharp glass-coated edges of the strings slice through the wings of the birds injuring their wings. They often fall down from great heights causing further bruises. Makar Sankranti, an Indian festival during which people fly kites sees a lot of such accidents. Hundreds of birds get injured and some even end up dying. Makar Sankranti will be observed on January 15 this year. And as the festival approaches, People for the Ethical Treatment of Animals (PETA) India has portrayed their disapproval towards it. Reportedly, a supporter of PETA showed her disapproval by holding a sign in the shape of a kite that read, "Cut Out Glass-Coated Manja, Not Wings." Dead Parrot Photo From Kite Festival During Makar Sankranti 2019 Is Heartbreaking; See Viral Pic.
PETA India Campaigns Coordinator Radhika Suryavanshi reportedly said, "Sharp Manja hurts and kills both humans and birds. We urge everyone to say no to Manja to ensure that Lohri and Makar Sankranti remains joyous for all, birds included." She told people to use normal threads for flying instead of the glass-coated sharp threads.
Woman Showcases Protest Against The Use of Manja in Flying Kites:
The 31st International Kite Festival began on January 7 and will continue till January 14, a day ahead of Makar Sankranti 2020 festival. Gujarat Tourism has been hosting the festival since 1989. However, kite flying results in the death of hundreds of birds; the Manja is even referred to as a death trap for birds. Conservation agencies, animal lovers and welfare organisations often come out in protest of such activities, but it continues every year.