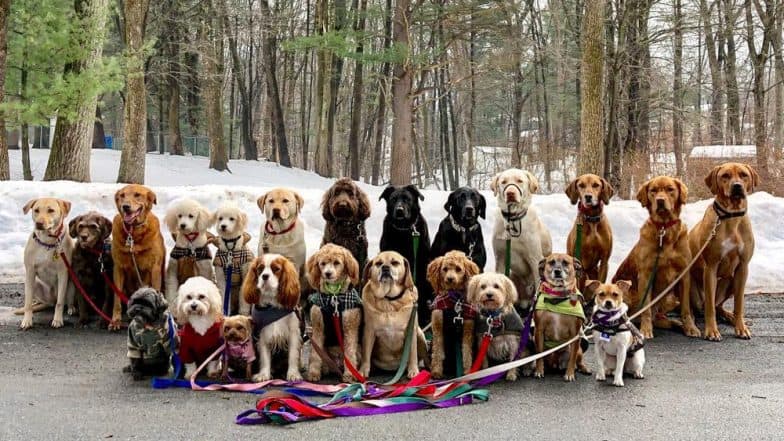 Owning a pet is definitely not an easy task as it looks. One must have the time to give their attention to take good care of the pet. But not everyone is able to give a definite amount of time for their dogs. Saratoga Dog Walkers is an organisation based in New York which takes pet dogs out for a walk. But what is so special about them? They walk the dogs in a pack. It is extremely important for dogs to socialize, exercise and interact. It helps them in developing a sense of the community. The organisation has been carrying it out so brilliantly and beautiful pictures and videos from their pack walking are shared on social media. Doing Maths to Replacing Ball Boys, These Dogs are the Best Companions One Could Have Asked For.
One would imagine a pack of dogs fighting with each other but not when they are taken care of Saratoga Dog Walkers. Almost 10-15 dogs all go walking together and even pose for pictures. The leash walk programme was started in the year 2011 and is going well as their pictures show. The pictures of these dogs pack walking will definitely make your day. They all sit in elan and can beat even the best of people's group pictures. Tehran Bans Dog Walking in Public Due to Iran's Long-Standing Religious Issue Against Pooches.
Check Photos of Dogs Pack Walking Saratoga Dog Walkers 
We are Good at Posing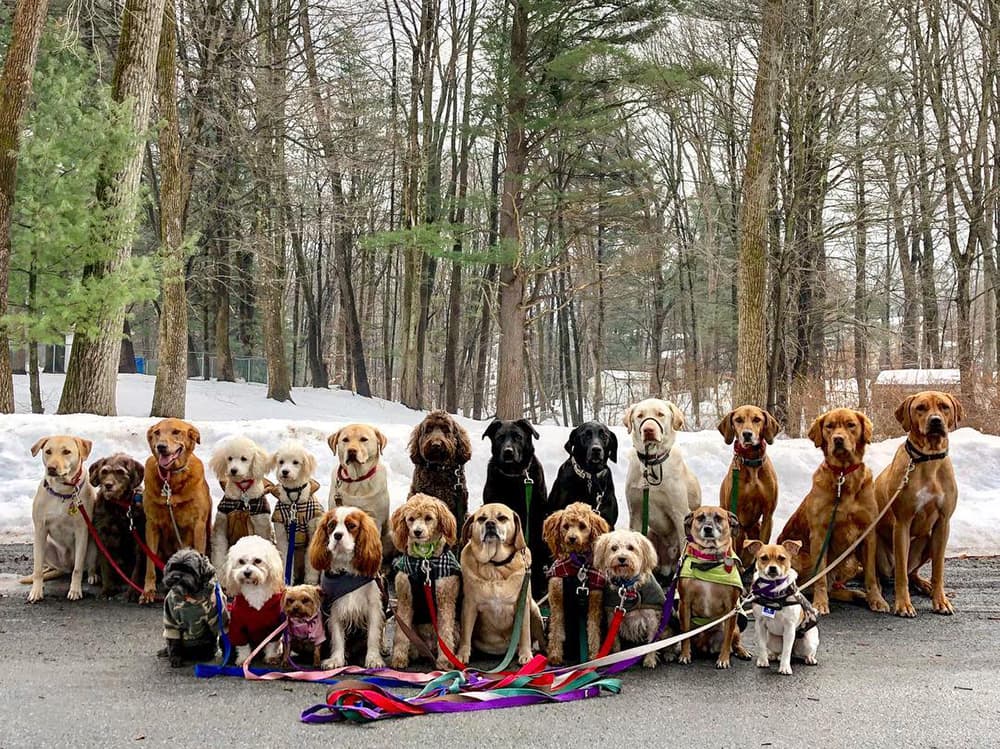 Showing Off Our Backs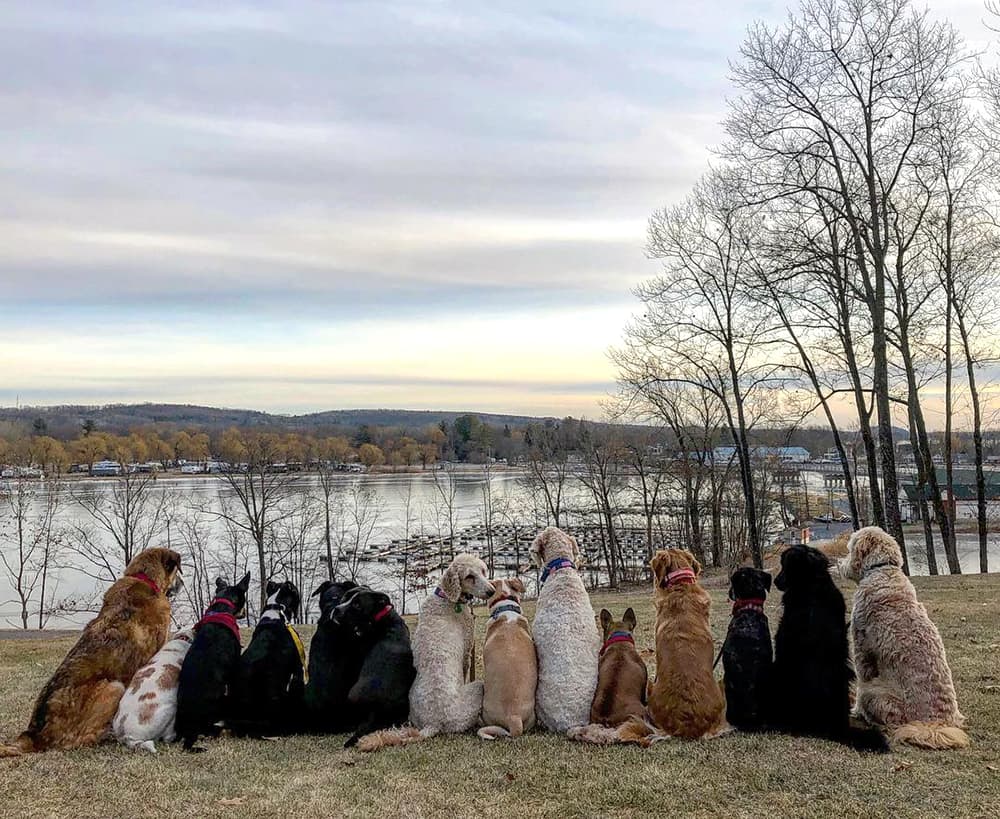 Squad Goals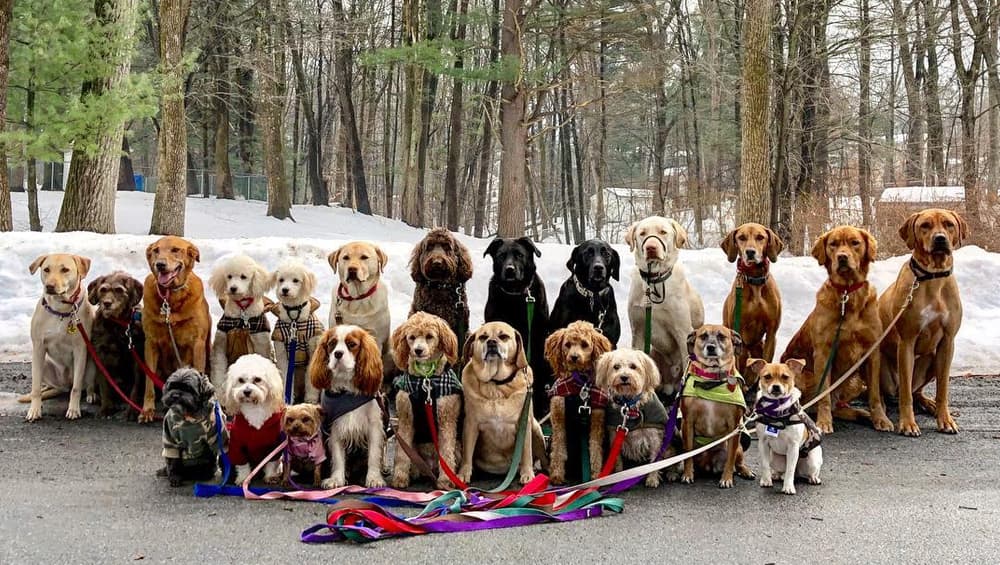 Ready For All Festivities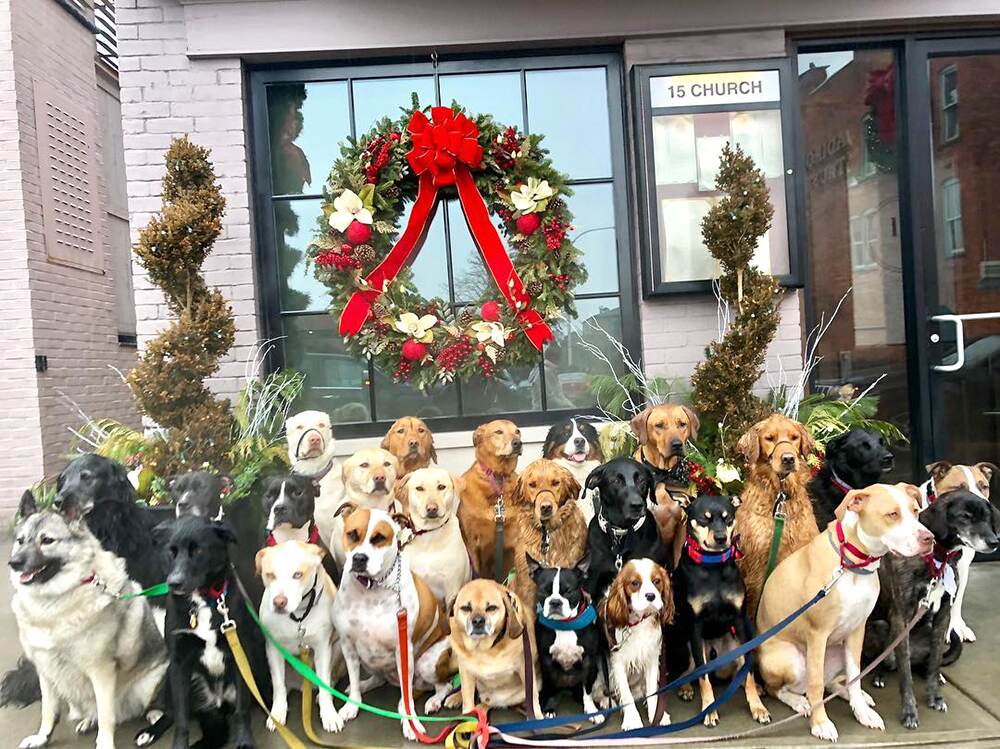 We Sits Where We Fits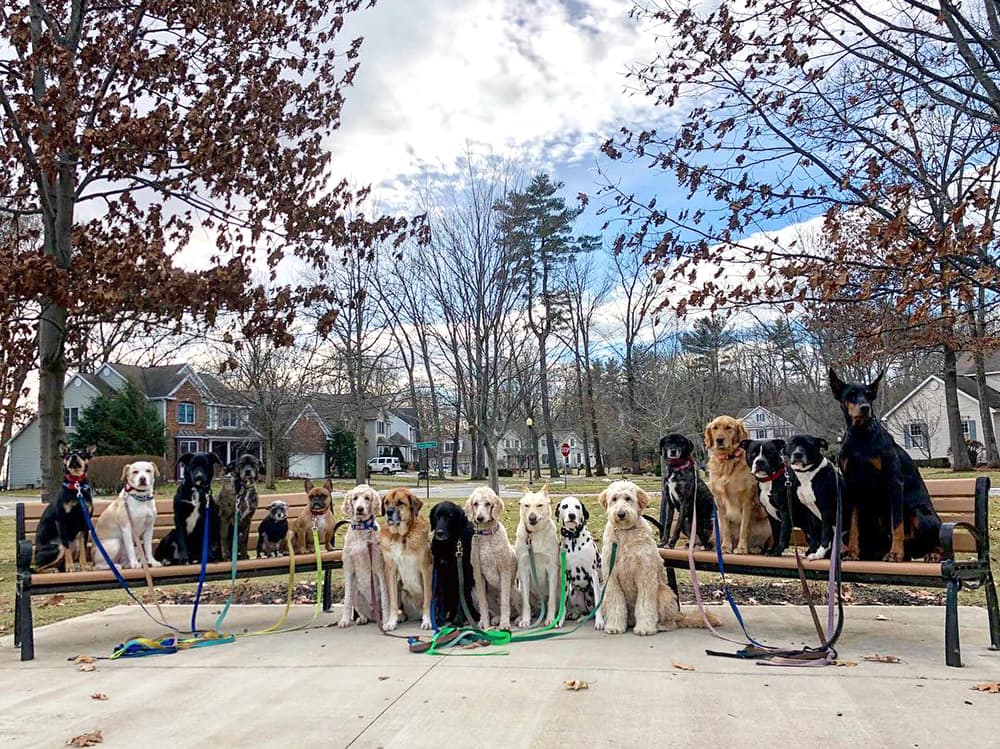 Aren't these pictures adorable? Almost 10-15 dogs go walking together and these pictures show how they cooperate even to sit side by side and look into the camera to look all pretty and handsome. We are sure, they have great interaction and socializing. They have successfully created a big family of friendly dogs.