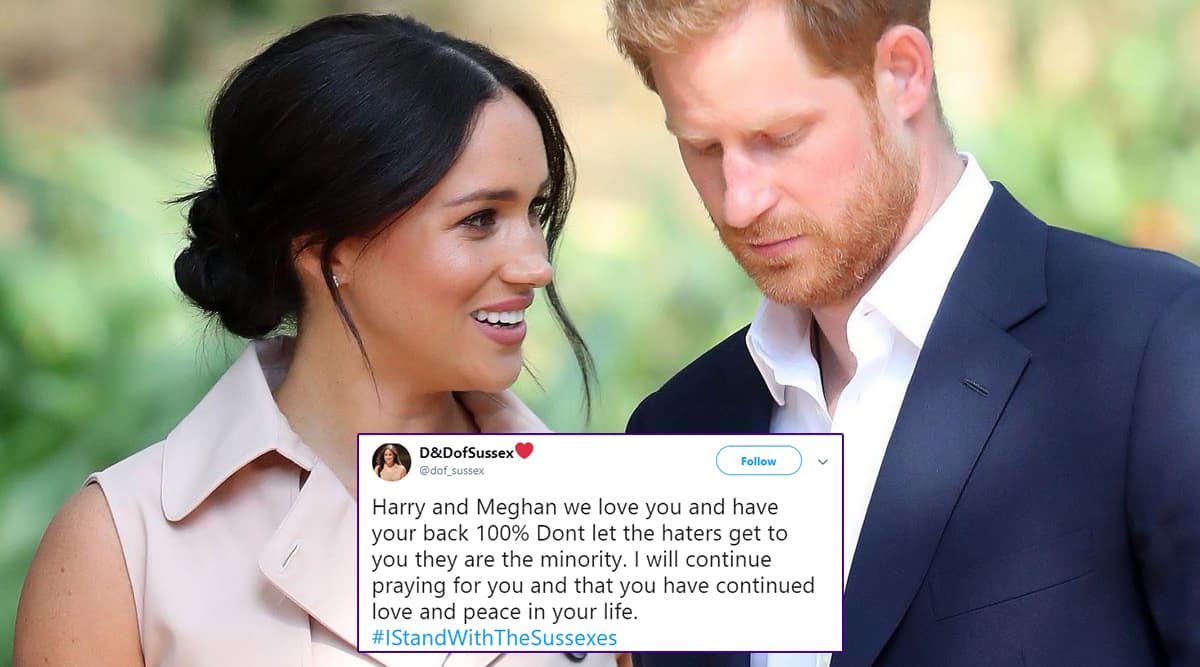 The Duke of Sussex, Prince Harry, is taking legal action against the owners of two British tabloids — The Sun and the Daily Mirror, in relation to alleged phone hacking. Earlier this week, his wife and Duchess of Sussex Meghan Markle has also began legal action against the Mail which is accused of unlawfully publishing a private letter to her father. It is not exactly known when the voicemail messages were intercepted, but it was a big scandal in the early 2000s. Following the latest development of the royal couple taking a stand with the legal route, people on the internet are happy about the decision. #IStandWiththeSussexes became a common hashtag on social media, with people expressing more support to the royal family fighting the media. Prince Harry Sues UK Tabloids the Sun, the Defunct News of the World and the Daily Mirror in Phone-Hacking Claim.
 A Buckingham Palace spokesperson confirmed that the Prince has filed the claims in court "regarding the illegal interception of voicemail messages." The News Group Newspapers which published The Sun also gave a statement of the claim issue from Duke of Sussex. They maintained a no further comment stance on the matter. Earlier this week, Prince Harry wrote an emotional letter against the tabloid journalism which has been targetting his wife Meghan Markle for the last few months. People on social media meted out their support to the royal couple for taking a stand against these media houses. 
Check Tweets of People Supporting Prince Harry's Claim:
Gutsy Move
What a powerful, gutsy move by Prince Harry. Food for thought regrading how fame can impact a person to the point where they are no longer seen as a human being. Bravo, Harry! #movinghumanityforward pic.twitter.com/kt4WDAPh4L

— Maria Shriver (@mariashriver) October 1, 2019
Woah!
I hope the law suit by #PrinceHarry and #MeghanMarkle against the Mail on Sunday drives the tabloid into the sea.

— Voyage Around My Dad, Harry Leslie Smith (@Harryslaststand) October 1, 2019
All The Respect to Harry
This guy right here has all my respect! You all knew he hated tabloids but what you didn't knw was that as soon as he has his own familly to protect, he'll stop tolerating yr games! Seat down and watch him stand up for his family against you all! #IStandWithTheSussexes pic.twitter.com/ANygNLabRs

— Faith First (@faith_first1) October 4, 2019
Kisses to Harry
prince harry is taking legal action against the sun, daily mirror and the mail on sunday pic.twitter.com/suA2wX4B6X

— eleni👄 (@holylarents) October 4, 2019
All Support to Prince Harry
You are loved and supported by millions.💜

— Integrity matters🕷 (@June_r57) October 5, 2019
Man on a Mission
Mark my words, Harry & Meghan will win this war. It may be long and sometimes painful, but they will come out on top. I think Harry is a man on a mission and has a focus and determination like never before.

We are in much different times now. People will be on their side.

— Claudia (@WayAheadUK) October 4, 2019
Need This
Harry and Meghan on a crusade to clean up the tabloids is the considerably sexier Leveson part II we deserve in these bleak times

— Janine Gibson (@janinegibson) October 4, 2019
Defending His Family
As he sat at his late mother's memorial in Angola, he thought about the complaint he was about to launch against Daily Mail. He knew it was the right thing to do. 22 years ago, he couldn't protect his mother. Today, he was determined to defend his family. #IStandWithTheSussexes pic.twitter.com/Um8q1cSUnv

— Agathe de Lili (@AgathedeLili) October 1, 2019
Prince Harry's detailed and emotional letter in which he spoke about the pain of losing a loved one to the constant reportage by the media. "There comes a point when the only thing to do is to stand up to this behaviour because it destroys people and destroys lives," he wrote. The phone-hacking scandal that blew up in 2006 led to the closure of the News of the World, the Sunday tabloid which had been Britain's biggest-selling newspaper.