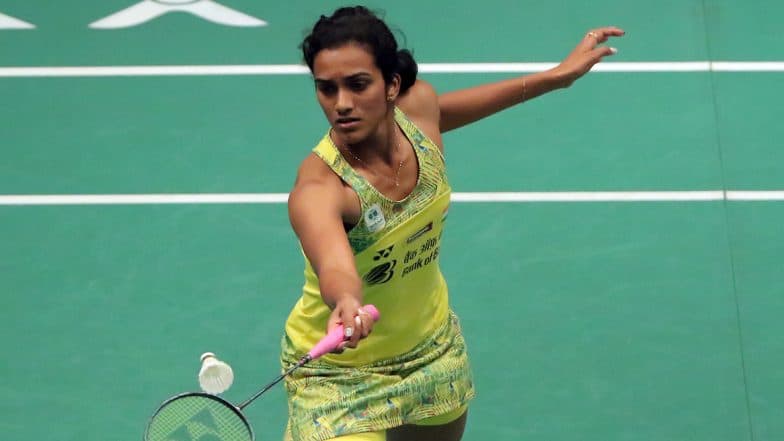 Call it hypothetical, unbelievable or totally weird, but a 70-year-old man has filed a petition to marry Indian badminton player PV Sindu. The man in the question is Malaisamy and hails from Ramanathapuram district in Tamil Nadu. Malaisamy filed his petition before district collector. He also said that he will kidnap the Rio Olympics silver medallist if his desire is not met. The incident happened during the weekly meeting organised by the district collector. Anand Mahindra Lauds PV Sindhu's Fitness Regime, Says 'Exhausted' by Just Watching Her Training Video. 
During the meeting, the general public is allowed to present their grievances and petitions to the district collector. During the same meeting, Malaisamy gave a letter to the collector making his rubbish demand. He also brought a photo of himself and 24-year-old Indian shuttler. World Champion PV Sindhu Says, 'It Is Up to Players if They Want to Take Up Coaching in Future'. 
He also said that if necessary arrangements are made to fulfil his demand, he will abduct the Indian shuttler. Malaisamy also mentioned in the petition that he is actually a 16-year-old boy and his date of birth is April 4, 2004. He also added that he was too impressed by Sindhu's success in her sporting career and wants to become her life partner.
PV Sindhu is a spectacular national badminton player. She recently won a gold medal in World Championships 2019 after defeating Japanese badminton player Nozomi Okuhara in straight sets in the final. Other than Olympics and World Championships, Sindhu has multiple medals in Uber Cup, Asian Games, Asian Championships, Commonwealth Games and South Asian Games. Currently, she is the top women badminton Indian player.