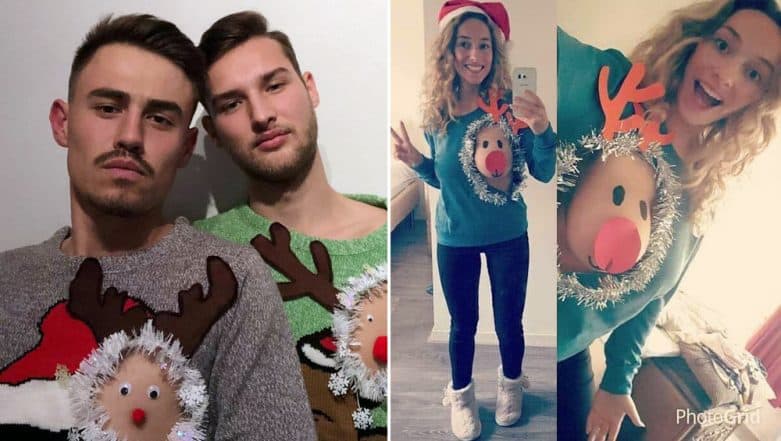 Some Christmas trends, no matter how weird they are don't seem to go anywhere! Since the boom of social media, everyone is trying their best to try out some or the other weird trends and sometimes even when it goes a little out of hand, NO JUDGING! One such trend that was doing the rounds around Christmas was the 'Reindeer boobs.' 'Reindeer boobs' are back this year as well and how! People don't want to get over this daring trend at least so soon. Christmas Beauty and Fashion 2018: Tinsel Hair and Candy Cane Eyeliners, All The Chillest Trends For The Holiday Season. 
According to this trend you have to make your boobs look like reindeers. Yes! You have to decorate is with fake antlers and different ornaments to make your open boob look like a reindeer's face. Usually, the nipple area acts as the nose of the reindeer, and then you have to add googly eyes and the antlers to complete the look. You can get as creative as you want. You can either pop your boobs out or wear a sweater with a cut in around your boobs. If you are shy, you can also just decorate your boobs above the sweater.
Take a look at a few styles-
Isn't is both sexy and creative?
So many different ways you can try this out!
Get creative with the accessories.
Why should girls have all the fun?
Don't wanna pop your boobs out? Try this!
You can use different accessories and styles to enhance to look. Would you try this popular Christmas trend? Tell us in the comments section below!