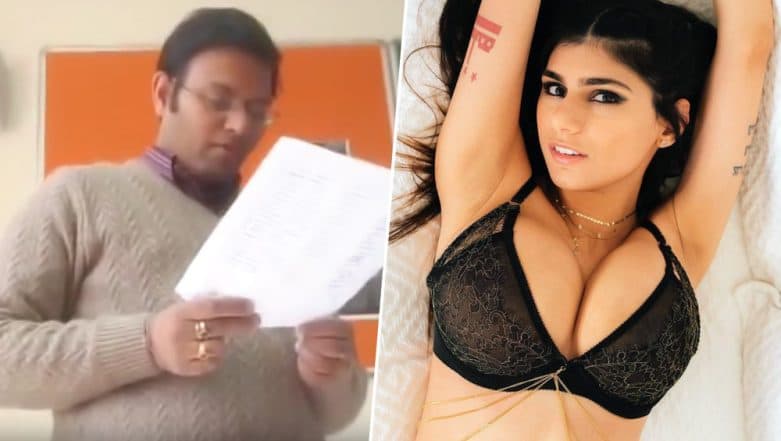 School and college days are fun! You have all the rights to pull pranks on each other, get punished and also become popular. But these days with social media access at the tip of your finger, your pranks don't stay between the four walls of your classroom. But have you ever pulled a prank in your class that involved any XXX Pornhub star? Just like this one hilarious prank pulled by a university student that is going viral on the internet includes the famous XXX porn actress Mia Khalifa! So this student didn't just bunk a class or stick gum on a chair but went a step ahead to add the name of the XXX-rated porn queen Mia Khalifa on the teacher's attendance register. Yes! The video where the teacher is seen calling out the adult actress' name is breaking the internet. The video going viral on social media shows a teacher who can be heard calling out the names of the students while mistakingly also calling out the name 'Mia Khalifa' out loud in the class. Mia Khalifa, Former XXX Porn Star, Shares Glimpse of Her Recovery After Ice Hockey Puck Deflated Her Boobs; View Pics.
Take a look at the video of Mia Khalifa's name being called out in a University class:
The teacher is visibly stumbled and takes a while to understand what actually happened while all the students burst into laughter in no time after Mia Khalifa's name is being called out! This is one hell of a prank, I am sure the students may have been punished for their prank. Have you ever witnessed such pranks?