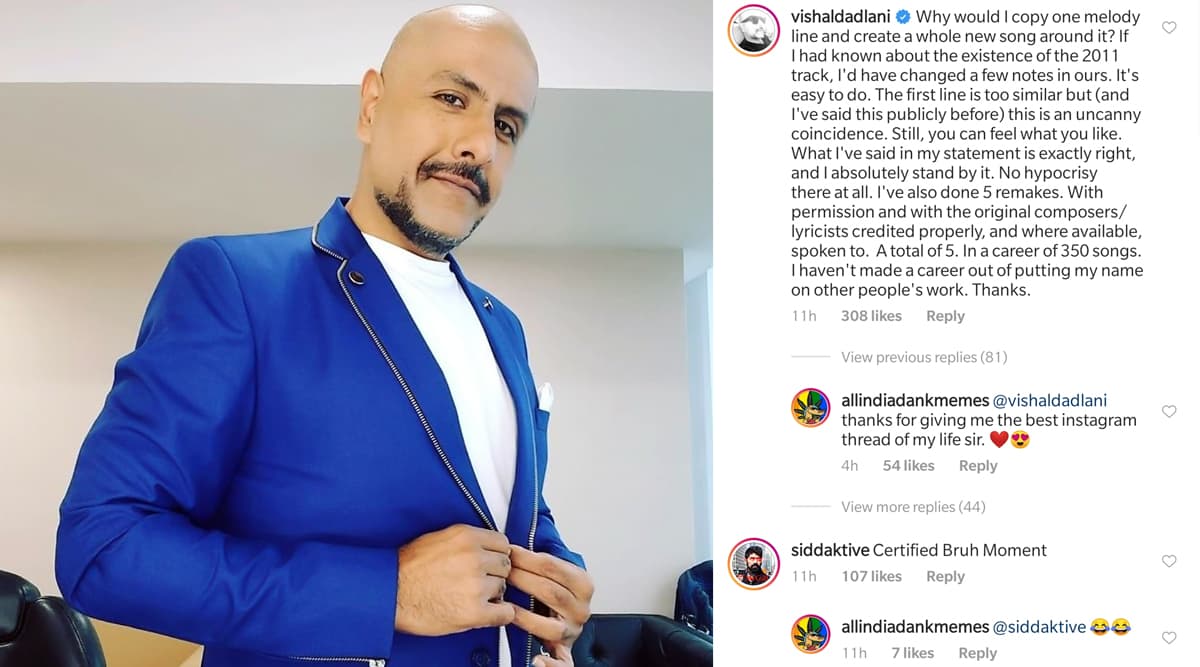 Vishal Dadlani has added a good amount of fuel to the debate on Bollywood constantly shoving down song remakes the audience's throats. In a tweet, Vishal asked Bollywood to stay away from remaking his compositions. But Twitterati accused him out for remaking songs himself and even lifting "Nashe Si Chadh Gayi". Now, Vishal Dadlani has responded to the accusations. A popular meme page on Instagram, All India Dank Memes, posted about Vishal's song Nashe Si...from Befikre having a very similar melody to a song from the anime Junjuo Romantica. The page called Vishal a 'hypocrite' and the music composer took the matter into his hands.
Vishal responded in the comments section, saying, "Why would I copy one melody line and create a whole new song around it? If I had known about the existence of the 2011 track, I'd have changed a few notes in ours. It's easy to do." He called the similarity a coincidence.
By May 2017, "Nashe Si Chadh Gayi" had become the most-viewed Hindi song on YouTube. The record was only broken by Vishal-Shekhar's next hit track "Swag Se Swagat" from Tiger Zinda Hai, which also ended up being accused of copying the signature tune from The Horns, by DJ Katch. At the moment, "Nashe Si.." is at 572 million views while "Swag Se Swagat" is at 788 million views.
Further commenting on the accusations of being a hypocrite, Vishal added, "I've also done 5 remakes. With permission and with the original composers/lyricists credited properly, and where available, spoken to. A total of 5. In a career of 350 songs. I haven't made a career out of putting my name on other people's work."
Check Out The All India Dank Memes' Post Here:
View this post on Instagram
Here Is A Screenshot Of Vishal Dadlani's Comment Here: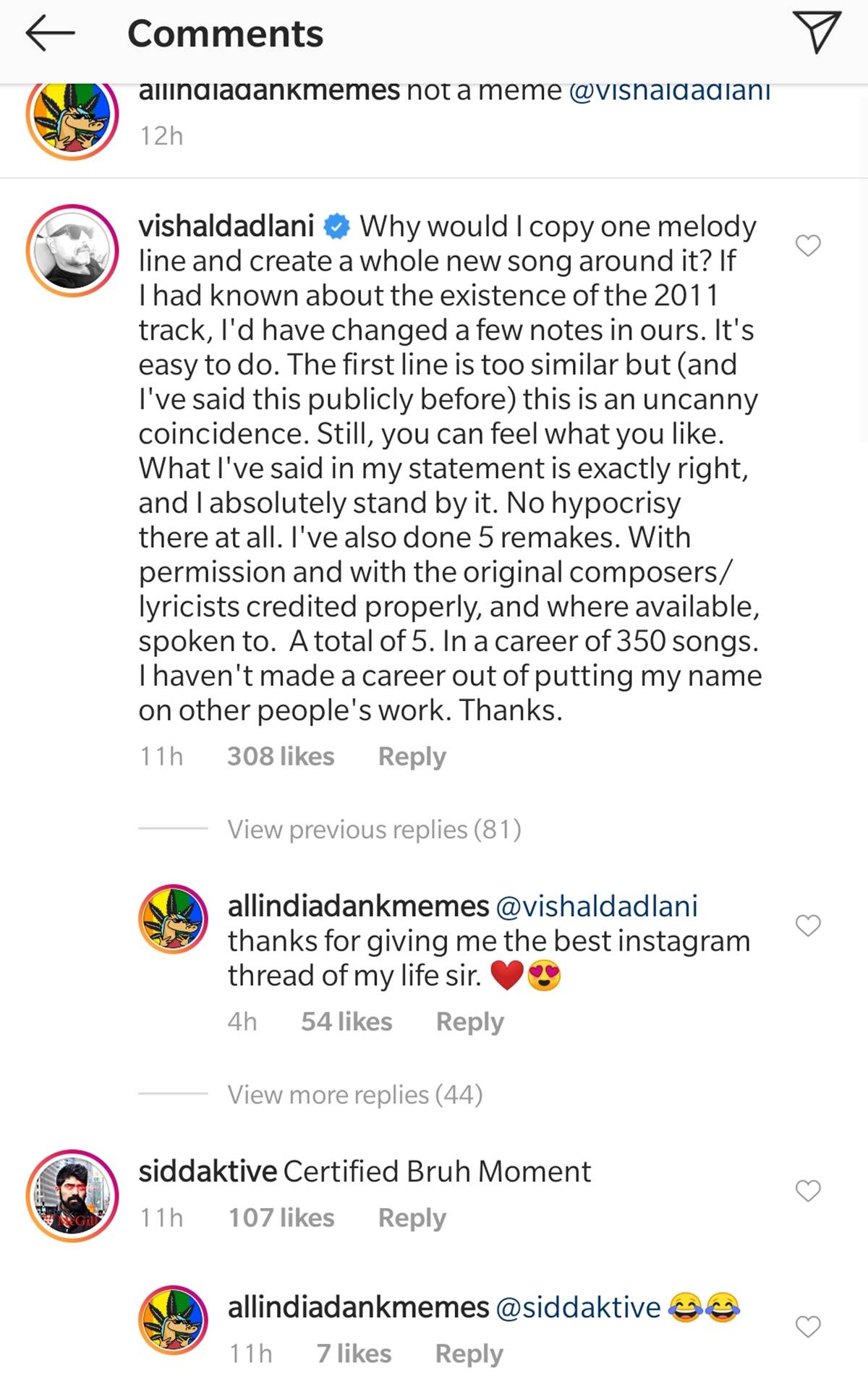 Vishal has also opened up about the epidemic of song remake (yes, we are going to call it an epidemic) in a new interview with Scroll. "The reason remixes haven't gone away is that some desperate people are doing them cheaply and indiscriminately, just to continue to have work," he said. "Rather than depend on their own talents, which they definitely have, it is easier to depend on the strength of an already successful composer's previous hits. It's scavenging of the worst kind, honestly."
Check Out Vishal Dadlani's Original Tweet Here:
Warning: I WILL sue anyone making remixes of Vishal & Shekhar songs. I'll even move court against the films & musicians.

After Saaki Saaki, I hear upcoming bastardisations include Dus Bahaane, Deedaar De, Sajnaji Vaari Vaari, Desi Girl & more.

Make your own songs, vultures!

— VISHAL DADLANI (@VishalDadlani) October 30, 2019
In the interview, Vishal added that original composers of the remade songs should receive royalties. But it is not happening as many music labels, especially the ones investing in remakes, have not joined The Indian Performing Right Society Limited(IPRS).
Well, let us hope that this debate creates an uproar strong enough to make Bollywood invest more in originality. Going by history, it will be a tough road ahead.