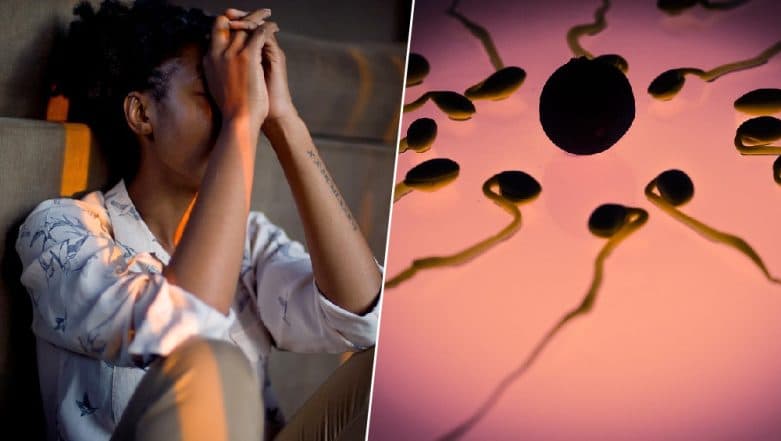 Sperm donation is a good deed but a woman was shocked to learn that her husband has fathered 47 kids, being a sperm dad! A post by a woman on Reddit is going viral in which she talks about her husband being a sperm dad to not a few but close to 50 kids. Since this new piece of information, the woman is not feeling too comfortable with him and is considering a divorce. The couple has been together for eight years but the wife came to the know the number just a week ago. No Sex Before Marriage! Wife of 'Old Fashioned' Husband Discovers He Has Micropenis on Honeymoon, Feels Deceived.
The husband had not hidden the fact that he had donated his sperm to the bank. But the wife was under the impression it would be just a couple of children. The wife took to Reddit to seek advice if she was going too far in considering a divorce. She also mentioned that she was the one at fault because she never asked him how many. She wrote, "At the time, I literally said I 'didn't care' about his sperm donation and 'didn't want to know,' so I can't blame him for not telling me how many. I literally told him not to." The wife was concerned because according to the rules, the kids when they grow up and turn 18, they are entitled to their father contact details.
The woman expressed the concern of what would happen when they get older. She asked the fellow users if she is wrong and most people agreed. People commented it was rather selfish of her to take the step of separation. They said it was sperm donation and not that he got physical with any other women or impregnated them. Plus, the couple has an eight-year-old daughter, so divorce won't be an ideal option. People moreover advised her to seek a counsellor is the number was bothering her so much. Danish Sperm Bank Cryos Will Now Publish Photos of Their Donors Online, Here's Why.
Mens ability to reproduce doesn't really come with an age limit. And thus sperm donation is a sought after choice for many men. Sperm banks also have benefitted several people who have had a problem conceiving or any sort of fertility issues.