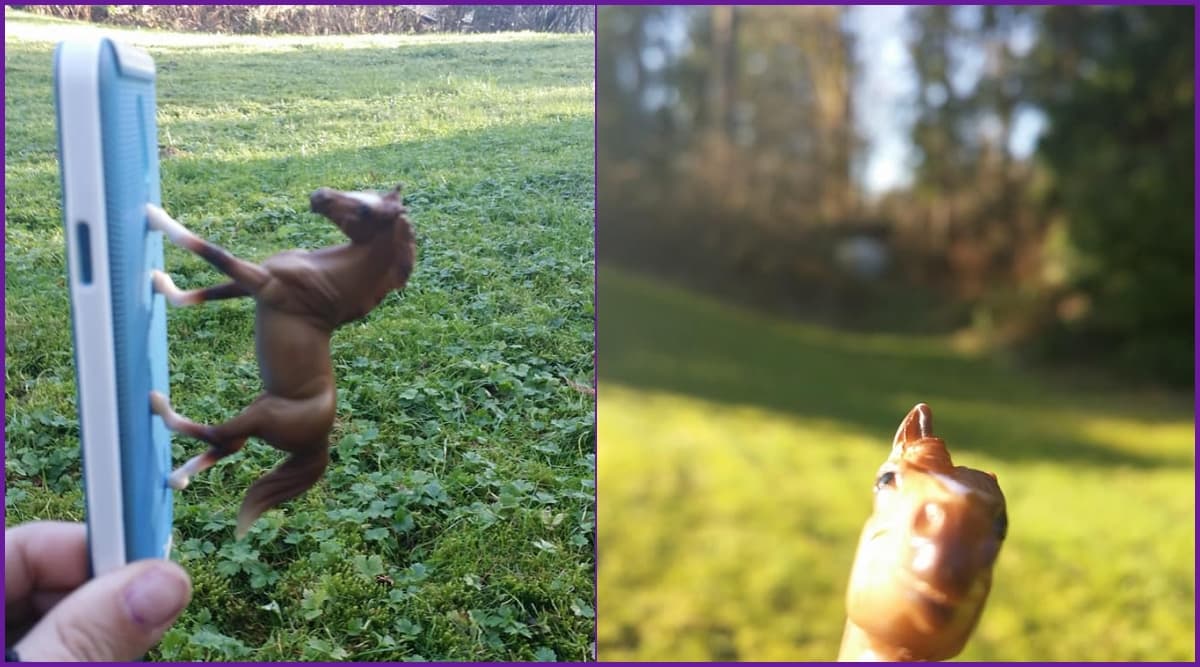 Using a back cover on your smartphone and a pop socket has become very common these days. Many people love experimenting, making customised covers to add a special highlight to their phones. But a woman's attempt at sticking a little horse on the back cover has become a laughing for everyone on the internet. A woman named Kai Tipton from Washington shared her stupidity on Facebook and such things barely take time to go viral. The silly post went crazy viral on the social media site. Pune Housemaid, Geeta Kale, Gets Flooded With Job Offers After Her 'Visiting Card' Goes Viral on Facebook.
Out of sheer curiosity probably Tipton decided to add a little something onto her phone's back case. She took a small toy of a trotting horse and stuck it on her phone. But she forgot to check a very important thing, the camera lens! The head of this little horse now blocks a part of her camera lens. So now every time she takes a picture, it is ruined with the horse head popping up from below. She shared a few pictures of the result of her not-so-fruitful experiment on social media and well, it soon went viral. The Facebook post has been liked 67,000 times and shared more than a lakh times. So you can imagine, how viral it is going.
Check Her Facebook Post:
Haha! Isn't it funny? All of the pictures, focus or out-of-focus have a little horsy head photobombing! Well, there is always an option of clicking the picture without the cover or buying a new one. A lot of people have left horse smileys even on her other posts. While a lot of people were left laughing at the hilarity of the situation, one of them commented, "I'm confused as to why you would glue a plastic toy horse to your phone case? I bet it's super convenient to put in your pocket." Oh yes, we didn't really think of that.