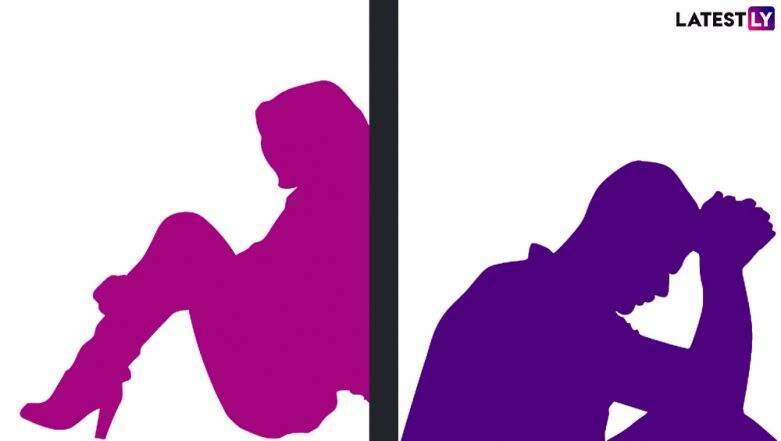 A few days ago, a woman shared a post of her husband who hid a very important fact about him having a micropenis. The wife only found out on their honeymoon and disappointedly wrote a post on Reddit feeling cheated. Although she had tried many times to get in bed with him before marriage, he called himself an 'old-fashioned' person. Since the post became viral on the internet, the husband has come across it through a friend. Now, while he agreed to the fact that he lied and hid it from her, he is also threatening to sue her for defamation and may seek annulment of the marriage altogether. So things are getting worse for the wife if the first revelation wasn't enough. No Sex Before Marriage! Wife of 'Old Fashioned' Husband Discovers He Has Micropenis on Honeymoon, Feels Deceived.
The couple had been together for a year before marriage but things never went too far between them physically, as he kept avoiding them. The man told her he wasn't keen on sex before marriage, although the reason was entirely different. The wife has once again taken to Reddit to share the miserable turn of events. The husband is surely disappointed that she is writing about him online and says it is only a matter of time before his identity is also disclosed. He has now threatened to sue her for defamation and leave her. 'Summer Penis': Does the Hot Weather Increase Your Penis Size?
She wrote, "My husband saw my post and says he wants to leave me and sue me. Says he wants an annulment and is considering suing me for defamation of character." The couple had a confrontation later and the husband agreed that he hid this fact because he was worried she'd leave him and the families would gossip about it. But since her post on Reddit went viral the whole world came to know about it. The woman was feeling bad about her decision to share it on the internet in the first place. Penis Fillers Are a Latest Trend for Men Who Want to Increase Their Manhood Size, But Should You Get One?
But other people on the platform said it was a serious trust issue and if he is threatening to leave her, she should leave him instead. Some also said that he was just manipulating her when he was the first one to lie about it. They also said that he does not have a proper legal case to base it on. So a bedroom problem between the two has once again reached the internet and is being discussed. Wonder, what if the husband finds out about her writing his threats on Reddit once again.