Having big boobs has become such an obsession recently that women are even ready to go under the knife to get perkier assets. And getting breast implants have become so common that anybody with some money is getting implants done for boobs bigger in size. Recently, a news floating on Instagram will break records of all boob implant stories you may have read. This 24-year-old woman called Nadia Sofia Nahir complained that she cannot sleep on her front because of the massive boobs that she got after boob implants.
According to reports by The sun, Nadia Sofia Nahir who is claimed to be a "plastic surgery-obsessed woman." She went under the knife multiple times to get bigger breasts and has claimed that 1100 ml implants have been added to her chest. She got these implants to get a mega-sized 34JJ boobs and these big boobs are giving her issues. Apparently, Nadia says to The sun that "her extreme curves" causes her to struggle to squeeze onto the tube in rush hour. Apart from lying down
Take a look at her pictures: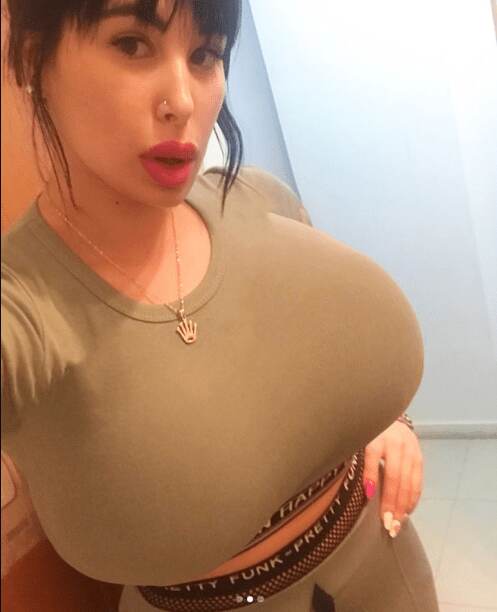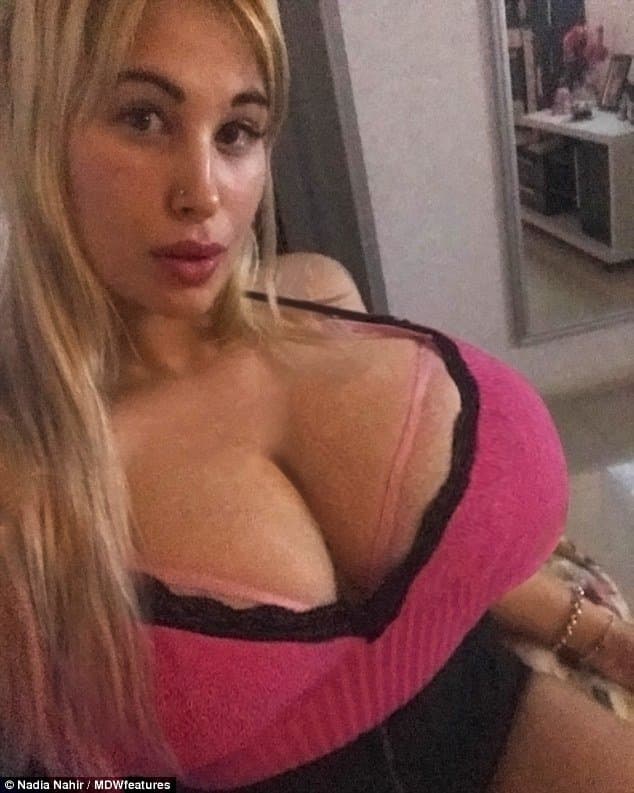 Do you think that getting breast implants at the cost of our regular life, most importantly sleep, is justifiable? Or is it just choice? Let us know in the comments section below. Also, did you know that Your Boobs Can Be Converted Into Pots? Artist Helps Create 'Tit-Pots' Make In The Shape of Your Breasts (View Pictures)  and while breast implants may seem like an option to you, here are ways How NOT to Make Your Boobs Look Bigger: Weird Hacks to Achieve Bigger Breasts That Are Myths. And did you know you must just Move Over Boobs, Hip Cleavage Is the Latest Fashion Trend, See Pics. Let us know your opinions in the comments section below.