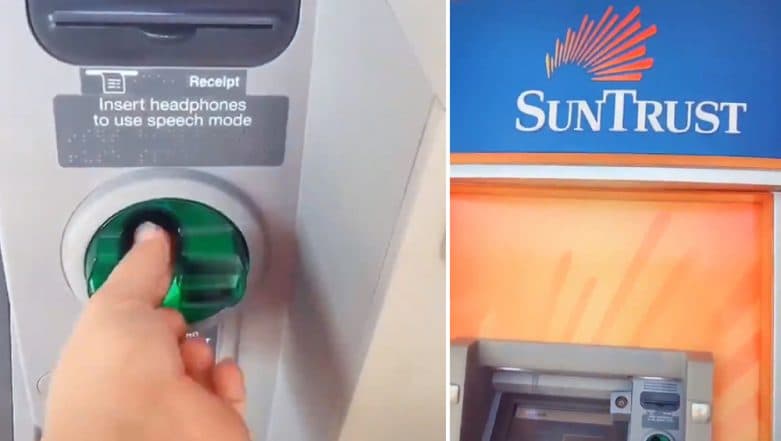 Spending money is a simple task you may say, but there is an even simpler task, which is withdrawing money from the ATM. And now a video explaining an ATM hack has gone viral on social media. In the video, a woman is heard explaining how to withdraw money out of an ATM. She goes step by step and gives a live demonstration of taking money from the ATM. She begins by building curiosity, and towards the end, she drops the hint, leaving everyone in splits. And now the video titled 'Cool ATM hack!' has gone viral on the internet with people laughing at her statement. How to Peel Garlic Quickly? Here's an Easy Viral Hack That Even Made Chrissy Teigen Go 'Whaaat'! (Watch Video)
She hilariously ends the video by saying, "And in order to do all this, you need a fu***ng job." Twitterati just couldn't hold back on and agreed with her that it was indeed the coolest ATM hack ever!  This Cake Cutting Hack Video is the Internet's Latest Favourite, Viral Clip Amazes Social Media Users.
Watch the video here:
cool atm hack! pic.twitter.com/8KcJk2ojZV

— je$$ (@imacarchick) June 26, 2019
One Twitter user commented on the video saying, "If you're broke and in need of a little cash here's an ATM hack for you." Another posted, "This ATM hack really work I did it this morning on the move." One of them joked saying, "I can't believe this Hack actually works! Im definitely trying this next time i use the ATM (sic)." What do you think about the viral ATM hack? Do you agree with the woman? Do let us know in the comments section below.