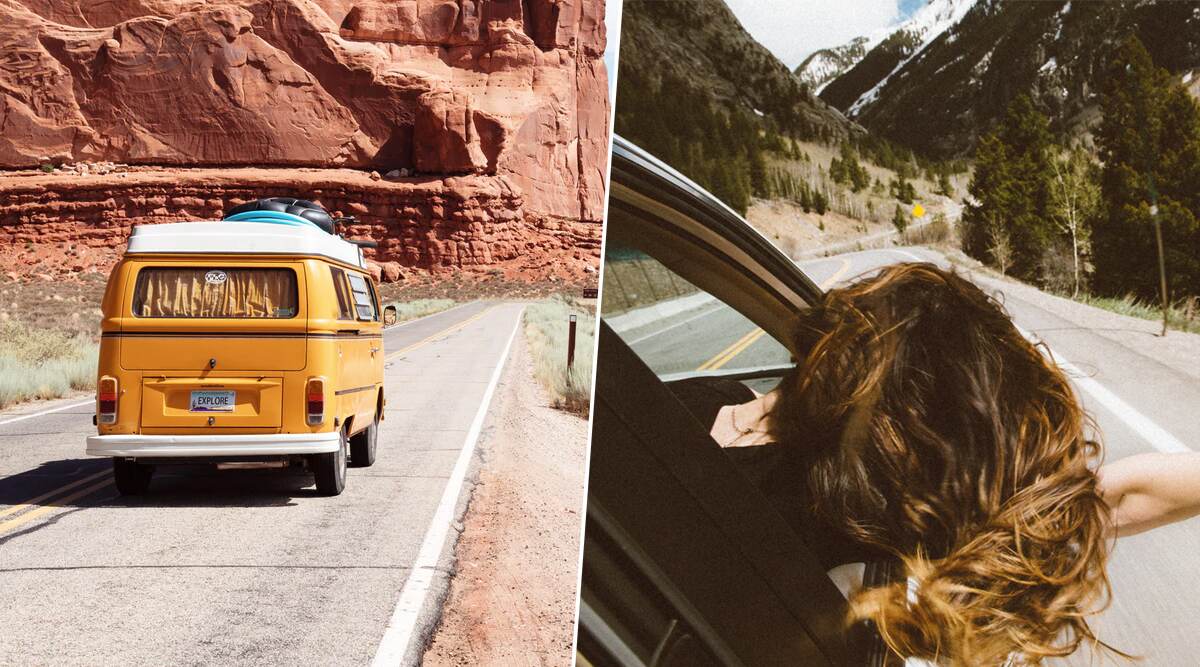 World Tourism Day is observed on September 27 every year to create awareness about the contribution of the tourism sector to the economy of a country. Tourism has experienced steady growth in the past six decades internationally. It is one of the fastest-growing and important economic sectors in the world. Coupled with a big clan of travel lovers emerging across the globe, the industry is steadily growing. On World Tourism Day 2019, people have taken to Twitter with sharing their travel stories and experiences. Twitterati is also sending travel quotes and messages wishing travel lovers across countries. World Tourism Day 2019 Theme & Host Country, India: Know Date, Significance and Purpose of International Observance by UNWTO.
From politicians, celebrities to commoners, people are talking about their love for travel on social media. Travellers have also taken to social media platforms posting pictures of exotic locations from around the world. From pictures of snow-capped mountains, pristine rivers, historic structures, bustling cities, quiet forests, abandoned villages Twitter looks like every traveller's dream location. As pictures of these beautiful places fill the internet, we have compiled some of the best ones for you. World Tourism Day 2019 Special: 6 Diverse Places Around The World That Will Give You a Rich Cultural Experience.
That Looks Exciting!
There is nothing like the spontaneity of exploring the Island on foot. #WorldTourismDay Join us as we explore the diversity Africa's largest fresh water lake, #lakeVictoria Islands pic.twitter.com/iBOxQzdS9x

— The Ssese Craze (@SseseThe) September 26, 2019
And You Will Not Regret It!
"Be fearless in the pursuit of what sets your soul on fire." #WorldTourismDay pic.twitter.com/JcVIhMTxCT

— Madhumita Paul (@P_Madhumita) September 27, 2019
Explore Maharashtra, This World Tourism Day!
Maharashtra state is full of geographical diversity. One can relax themselves on the beaches, go on an adventure over the hills, or tread through the green terrains. This #WorldTourismDay, awaken the wanderlust in you and start exploring this diverse state.#MaharashtraTouism pic.twitter.com/UH1SZDY4No

— Maharashtra Tourism (@mtdc_official) September 27, 2019
Happy World Tourism Day, Folks!
What you see and experience is what makes you. This #WorldTourismDay, come and explore India's best kept secret and add some beautiful facets to your already wonderful life. #Odishaaah #VisitOdisha. My SandArt at Bhubaneswar airport. pic.twitter.com/va7Asn33it

— Sudarsan Pattnaik (@sudarsansand) September 27, 2019
Incredible India!
This #WorldTourismDay, let us explore the unexplored.

Surrounded by lush greenery, breathtaking natural vistas and magnificent heritage sites, #Odisha is a blend of serenity, spirituality & splendour and is a treasure trove for all those who seek the nature.#ExperinceOdisha pic.twitter.com/PRD1jdAdrE

— Dharmendra Pradhan (@dpradhanbjp) September 27, 2019
Soothing to The Eyes!
On #WorldTourismDay I am sharing few magnificent pictures of our State #Tripura with you all.

I would like to request you all to share pictures of Tripura using #visittripura. #IncredibleTripura pic.twitter.com/P0xMWtnCEX

— Biplab Kumar Deb (@BjpBiplab) September 27, 2019
Jiuzhai Valley National Park in China is opening on World Tourism Day After 2017 Earthquake
SW China's Jiuzhai Valley National Park announced it would reopen its scenic spot on Sept. 27 on #WorldTourismDay after the devastating earthquake in 2017. It will be open from 8:30 am to 5 pm, and the max number of tourists allowed a day would be 5,000. pic.twitter.com/vOiEz73SDy

— People's Daily, China (@PDChina) September 24, 2019
Countrysides Are The Best!
Today is #WorldTourismDay

The National Park welcomes millions of visitors every year, some are fairly local but many others travel from overseas.

What 'wow' spot would you recommend to someone visiting the South Downs for the first time? pic.twitter.com/FJH2myLAUm

— South Downs National Park (@sdnpa) September 27, 2019
Let's Travel Responsibly!
Travel brings us closer to:

ourselves🧘

the outdoors ⛰️

to nature 🌲

For #WorldTourismDay we asked travel bloggers from around the world what travel meant to them and here's what they had to say 💭Tell us what it means to you and how you #Connect2Earth pic.twitter.com/kZoh41tKYd

— Earth Hour (@earthhour) September 26, 2019
Magnificient!
#WorldTourismDay celebrates #Killarneynationalpark. Right on our doorstep! #SoMuchtoSeeandDo - #landscape #wildlife #cycling #kayaking #walking #mountains #Carrauntoohil #Killarney #Ringofkerry #OriginalIrishThursday pic.twitter.com/NwdxtGFtmd

— Randles Hotels (@randleshotels) September 26, 2019
The tourism sector represents an estimated 10 per cent of the world's GDP and 1 in 10 jobs globally. The theme for World Tourism Day 2019 is 'Tourism and Jobs — A Better Future For All', portraying the growth in jobs associated with the travel industry.  In 2015, the revenue earned by destinations in international travel around the world grew to 260 trillion. According to the UN World Tourism Organization (UNWTO), tourism will continue to grow at an average of 3 per cent annually until 2030. We wish all travel junkies out there a Happy World Tourism Day!