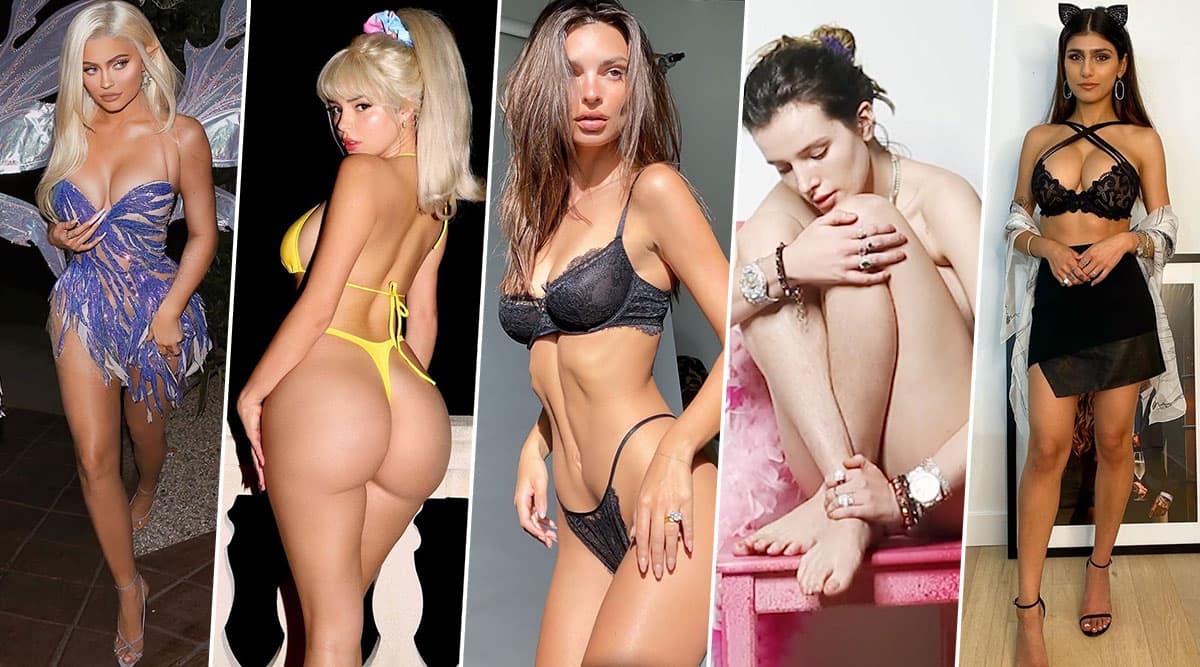 With the year 2020 and a whole new decade knocking our doors, we look back at 2019 with fondness. Social media addicts will know that this year was all about super hot influencers who made Instagram a delightful place for their followers. We are talking about people like Mia Khalifa, Demi Rose, Emily Ratajkowski, Bella Thorne and Kylie Jenner, who only need a picture here and there to make their followers go crazy about them! These hot women on Instagram are the reason why the social media platform is what it is! From bikini pictures to photos from the shower, these women didn't hold back and all we could see was sexy confidence oozing out from them! We need more influencers like them on Instagram who also are extremely successful and know how to handle Instagram like a pro. Let's take a look at the hottest women on Instagram who made 2019 bearable for us:
Demi Rose
The super cute curvaceous beauty, known for her perky peaches and the breath-taking figure has given us some of the best bikini looks and vacay fashion goals! Some of the most recent clicks that Demi Rose shared on Instagram that spread like wildfire on Instagram were from her Thailand vacay. Demi Rose posted three nude pictures of her in an infinity pool in Phuket, Thailand, where she stripped to nothing flaunting her big butts while drenched in the water of the infinity pool. Sex Trends of 2019: From AI-Enabled Sex Dolls to Photocopier Sex Position, XXX Trends of the Year That You Missed. 
View this post on Instagram
Emily Ratajkowski
Another sexy goddess, Emily Ratajkowski won Instagram this year. One of her most liked pictures this year was the one where she went braless wearing a short suit and skirt co-ord that made her fans go crazy!
View this post on Instagram
Bella Thorne
This XXX Pornhub Director is one of the strongest women who has her Instagram on fire. She doesn't hold it back ever. Remember when she shared a nude picture of herself right from the bathroom. Also, the time she gave it back to the person who hacked her Twitter account?
View this post on Instagram
Mia Khalifa
Our forever favourite Pornhub legend and Sports presenter, Mia Khalifa has our heart! Her Instagram is truly a treat!
View this post on Instagram
Kylie Jenner
Kylie Jenner is tops all sexy Instagram beauties. You look at her Instagram you'll know it for yourself, that she practically owns the social media platform!
View this post on Instagram
Apart from them the reigning queen definitely is Kim Kardashian, Kendall Jenner, Cardi B Gigi Hadid amongst others. Let's dedicate the year 2019 to these strong women who can also give you solid lessons on how to keep your Instagram LIT!